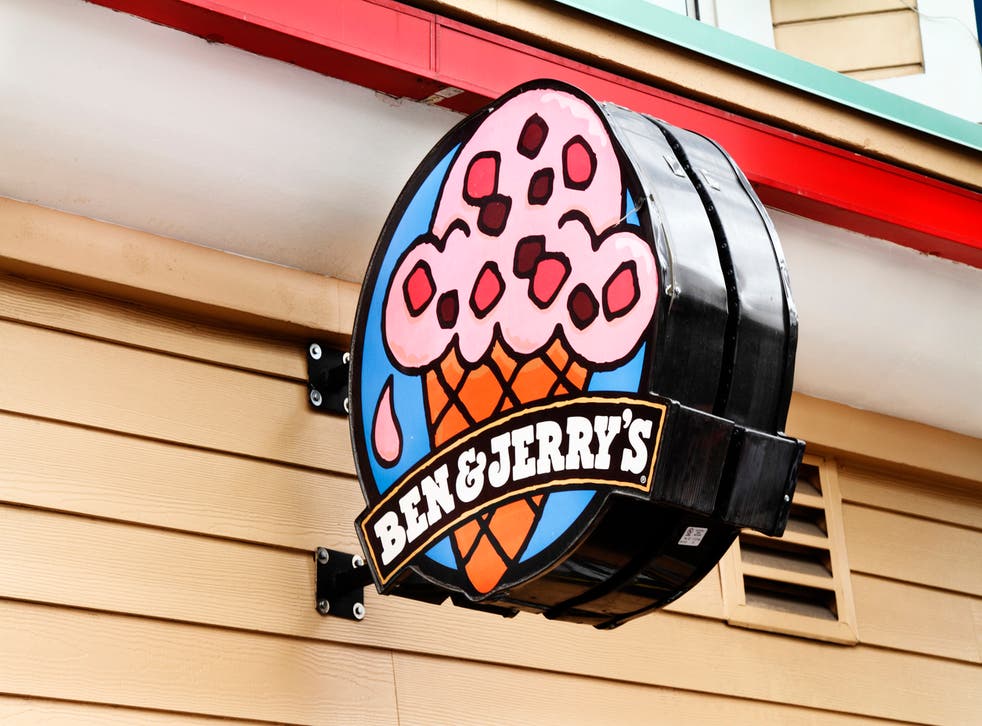 Ben & Jerry's adverts banned for being 'too close' to school
The posters were advertising the company's low-calorie ice cream
Ben and Jerry's have been ordered to take down two ice cream adverts after watchdogs ruled that they were too close to schools.
The adverts were promoting the brand's Moophoria Light ice cream, which has a lower calorie content compared to its normal flavours. One was positioned within 100m of a secondary school and another was on a wall near a primary school.
The proximity prompted the charity Children's Food Campaign to complain that the company, whose ice creams are high in sugar and fat, was specifically promoting the product to children.
After considering the complaint, the Advertising Standards Authority (ASA) said the positioning of the posters to the schools "was likely to mean that the audience of the ads were significantly skewed towards under-16s, and because of that they were directed at children through the context in which they appeared".
The ASA concluded that the placement of both advertisements breached rules set out in its code, which states that advertisements for high fat, sugar or salt (HFSS) products must not be directed at children.
Robert De Niro appears as bagel gangster in Warburtons' advert

Show all 5
"We told Unilever UK [which owns Ben & Jerry's] to ensure that they took measures in future to ensure that HFSS product ads were not displayed in close proximity to a school."
Unilever denied that its promotions were purposefully targeting children and said it was "disappointed" that their posters had been mistakenly placed near schools.
The company added that measures would be taken to ensure similar errors were not repeated in the future.
The ruling follows a similar incident in March when Transport for London rejected an advert designed to run on the London Underground because it contained bacon, butter and jam and therefore went against TfL's new anti-junk food advertising policies.
At the time, a spokesperson for TfL clarified that its new policies, as enforced by London Mayor Sadiq Khan, require brands to demonstrate that any products featured in ads designed to run on its network "are not high in fat, sugar and salt" unless they have been granted an exception.
They added that the guidelines were enforced to combat the growing rates of child obesity in the city.
"Child obesity in London is a serious issue," they said. "Almost 40 per cent of children aged 10 and 11 are overweight or obese, one of the highest rates in Europe. This ban is designed to reduce children's exposure to adverts for food and drink, which could contribute to this problem."
Join our new commenting forum
Join thought-provoking conversations, follow other Independent readers and see their replies