Best cookbooks of 2018: From 'Black Sea' to 'Lateral Cooking'
From culinary tales from the Black Sea to a guide to eating sideways to cooking with the world's rarest vegetables, Julia Platt Leonard picks 2018's best cookbooks
Wednesday 28 November 2018 15:28 Comments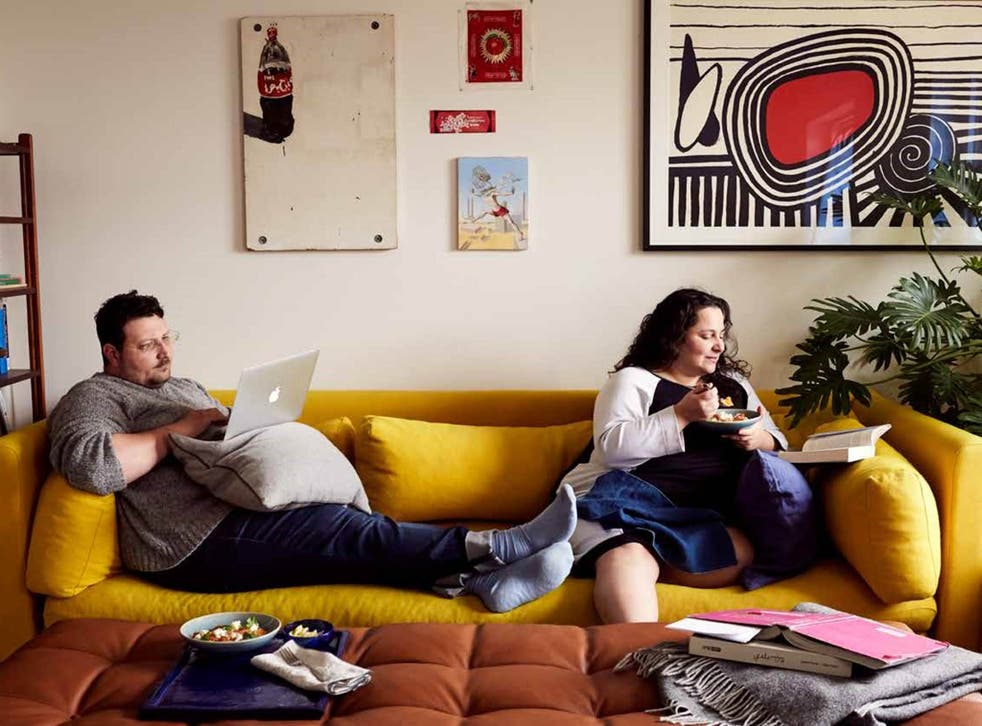 "On a map, the Black Sea looks like a lake." So begins Caroline Eden's latest, Black Sea: Dispatches and Recipes – Through Darkness and Light. In it she charts the Black Sea, from Odessa to Istanbul and Trabzon. Eden says she's a "writer who loves food, not a chef" so the recipes are not overly complex but give a flavour for people and places. It's her writing – elegant, fluid and as mesmerising as the Black Sea itself – that captures and holds your attention and imagination throughout this journey.
Black Sea: Dispatches and Recipes – Through Darkness and Light by Caroline Eden, published by Quadrille
Anna del Conte is a food writer you'd like to have with you in the kitchen. She's refreshingly honest whether it's telling you that cooking times are an estimate or that crunchy green beans are "a fashion which I detest". Vegetables all'Italiana is her latest. It's an A (aglio) to Z (zucchina) of veg, full of sensible instruction and recipes that are eminently doable. Like all of her cookbooks, this is a classic.
Vegetables all'Italiana by Anna del Conte, published by Pavilion
"I am an immigrant and I tell my story through food," says Nik Sharma, in his book Season. The recipes are inspired by his two worlds of India and America and the result is something that happily eludes a neat category or cuisine. He deftly blends flavours, colours and textures in dishes – such as his upside-down orange and fennel cornmeal cake – that are both familiar while being utterly original and fresh.
Season: Big Flavours, Beautiful Food by Nik Sharma, published by Chronicle
Yes, we can find more recipes online than we can cook in a lifetime. But one reason we keep buying cookbooks is for the stories. And stories are at the heart of How to Eat a Peach by Diana Henry. No one quite captures a place, a moment, a taste and a memory like she does. If you've been there before, you're transported back but if you haven't not to worry, she takes you there with her.
How to Eat a Peach: Menus, Stories and Places by Diana Henry, published by Mitchell Beazley
Lateral Cooking by Niki Segnit is based on a wonderfully simple idea – if you can learn some basic starting points in cooking then you can cook "sideways" and adapt them based on what's in season, what's in your fridge or what you're hungry for tonight. Segnit delivers this in spades in 12 sections including ones on bread, custard and pastry but it's her humour, stories and thoughtful research that make this much more than simply a cookbook.
Lateral Cooking by Niki Segnit, published by Bloomsbury
Being home with the Honeys – cooking couple Sarit Packer and Itamar Srulovich – is a good place to be. Their latest cookbook, Honey & Co: At Home, is filled with the recipes they make for themselves, like Itamar's potato and feta fritters ("they possess the magical ability to make my wife happy") as well as party pieces like their fish pastilla. As with all their books and restaurants, it's their warm and welcoming voice in recipes and words that makes this a keeper.
Honey & Co: At Home – Middle Eastern Recipes from our Kitchen by Sarit Packer and Itamar Srulovich, published by Pavilion
Born in Wales to a German mother and Welsh father, Anja Dunk grew up eating her mother's German home cooking – food that brings her a sense of "family, love, security and confidence". She shares that in Strudel, Noodles & Dumplings with recipes and stories like the potato soup her mum made her when she broke up with her boyfriend or how her maternal grandmother Omi hung a handkerchief "like a hammock" over a pan of boiling water to steam dumplings. Beautifully written and photographed by Dunk as well.
Strudel, Noodles & Dumplings by Anja Dunk, published by Fourth Estate
Magnus Nilsson, head chef of Faviken Magasinet restaurant in Sweden, isn't shy of a challenge. He documented Nordic food in the encyclopaedic The Nordic Cookbook; now it's all about baking in The Nordic Baking Book. In it, he deftly weaves storytelling, recipes, how-tos punctuated with helpful line drawings, and stunning photography (his own) of food and places. It's a book to marvel at but better yet to use.
The Nordic Baking Book by Magnus Nilsson, published by Phaidon
You may never taste Cherokee white eagle corn let alone make crumpets with it, but gaze longingly at the recipe and stunning photographs in From the Earth: World's Great, Rare and Almost Forgotten Vegetables, and you'll wish you could. You'll also be glad that Peter Gilmore grows, cooks with, and writes about rare, heirloom vegetables. This is a book that celebrates the jaw-dropping diversity of vegetables and serves as a reminder that these are precious things that should be protected, treasured and never forgotten.
From the Earth: World's Great, Rare and Almost Forgotten Vegetables by Peter Gilmore, published by Hardie Grant
"Japanese fried dishes, when done right, are truly stunning: barely coated with a crunchy batter, 'saku saku' is the sound they make when you bite into them." This is the kind of detail that brings Nancy Singleton Hachisu's Japan: The Cookbook to life. She spent over three years writing and researching it to capture traditional Japanese cooking. Starting with zensai – small bites served before the meal – through to kanmi – traditional sweets typically served in the afternoon with green tea – this is a masterful work.
Japan: The Cookbook by Nancy Singleton Hachisu, published by Phaidon
Chronicling the food and cooking of the Islamic world is a mammoth task but one which Anissa Helou embraces in Feast. Her recipes and research span a huge geographical area from Senegal, through the Middle East and on to India, China and Indonesia. Helou is dogged and determined – read her essay on her quest to cook and eat a camel hump – and she writes with authority and passion.
Feast: Food of the Islamic World by Anissa Helou, published by Bloomsbury
Also of note:
Bread & Butter: History, Culture, Recipes by Richard Snapes, Grant Harrington and Eve Hemingway, published by Quadrille
La Grotta Ices by Kitty Travers, published by Square Peg
Etxebarri by Juan Pablo Cardenal and Jon Sarabia, published by Grub Street
Register for free to continue reading
Registration is a free and easy way to support our truly independent journalism
By registering, you will also enjoy limited access to Premium articles, exclusive newsletters, commenting, and virtual events with our leading journalists
Already have an account? sign in
Join our new commenting forum
Join thought-provoking conversations, follow other Independent readers and see their replies