The Independent's journalism is supported by our readers. When you purchase through links on our site, we may earn commission.
The best alternative proseccos for under £16
As prosecco shows no signs of waning, ​Nuria Stylianou rounds up the best – and most affordbale – alternative sparkling wines on the market to celebrate National Prosecco Day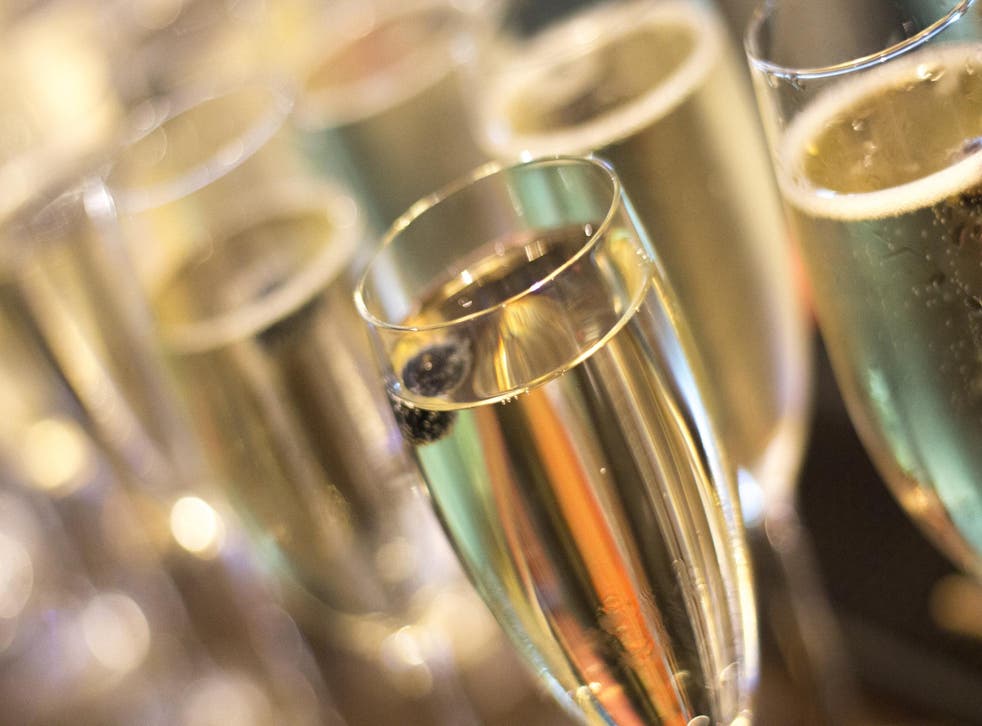 After years of prosecco taking the crown for best-value fizz – an affordable everyday luxury competing with the cheaper end of champagne – you'd think it was time demand went flat for this fun, frivolous number.
But soaring sales are set to continue for another five years. Drinks market analyst IWSR predicts 8.6 per cent growth in sparkling wine and champagne sales by 2020, adding that prosecco will lead the pack, outgrowing all other sparklers by 36 per cent over the next five years.
Which means we will guzzle the equivalent of 413 million bottles.
From the green-skinned glera grape, almost all prosecco is made by the tank method and bears little similarity to champagne in nearly every aspect: grape type, fermentation, production method and ageing.
For those who find champagne too acidic and yeasty, prosecco, in comparison, doesn't benefit from ageing on its lees, or sediment; has medium acidity and is bottled with higher residual sugar, to give a lighter, more playful palate of green apple, melon and sherbet.
Food and drink news

Show all 35
Prosecco's appeal is obvious, even the white bubbles – known prettily as "pearlage" – are soapy and ticklish on the tongue, guaranteeing fun in a bottle.
As it's National Prosecco Day tomorrow, instead of popping the cork on yet another faceless big brand bottle, why not try some alternatives, for the sparkling wine lover who feels ready to move on?
After all, prosecco isn't going anywhere anytime soon, so there's no need to stock up on the stuff. Here's our pick, all £15 or less. These affordable, everyday luxuries all have very different personalities.
Berry Bros & Rudd Crémant de Limoux
£12.25, bbr.com
Cremant sparkling wines are all made in the traditional method, like champagne, using whole bunch pressing, with second fermentation in bottle and the same bottle pressure – but the wine spends a short nine months ageing on the lees. The eight French appellations are Alsace, Limoux, Loire, Bourgogne, Die, Jura, Bordeaux and the Savoie. The best white grapes are used from each region and each will have its own unique character. The chardonnay-based cremants from Jura or Burgundy tend to be closer to champagne in style.
Expressive Berry Bros & Rudd Cremant de Limoux, produced by the prestigious Antech family, blends chardonnay, chenin blanc and mauzac to give a generous depth of orchard fruit with a creamy, lemon posset finish. It's dry and cleansing on the palate, so kick up the playfulness by adding a measure of Berry Bros's golden King's Ginger liqueur, sold in mini bottles from £5.
The Loire Valley is the biggest region after Champagne for sparkling wine production in France and The Wine Society's Saumur Brut NV showcases the naturally high acidity of chenin blanc, with it's hallmark apple and pear aromas, mixed with a little cabernet franc for added fruitiness. Touches of hazelnut and honey make this an effortless go-to option.
Domaine Jean-Louis Tissot, Crémant du Jura NV
£13.75, yapp.co.uk
Over in Jura, Domaine Jean-Louis Tissot has produced a light-bodied cremant made entirely from chardonnay that's aged on the lees for 12 months, adding creamy texture and a touch of spice to the crisp, zesty fruit.
Casa Belfi, Prosecco Col Fondo Frizzante
£15.65, lescaves.co.uk
Prosecco is nothing new and the original style, dating back to the 9th century is referred to as col fondo. This is the glera grape in it's natural state, wild, abundant and unrestrained, rather than trussed up to look pretty for the brands. Col fondo, meaning "with the bottom" or "with sediment" with secondary fermentation in bottle rather than tank, has a greater depth of flavour and will appeal to lovers of orange wine. The hazy, delicately pale yellow Casa Belfi Col Fondo Frizzante (lightly sparkling) certainly intrigues – the familiar stone-fruit glera notes still shine through but with touches of spice, counterbalanced with bone-dry salinity and savoury biscuity finish. Nothing apple-cidery about this one, it is both superbly food friendly and equally delicious on its own. As natural as prosecco gets.
Ca' di Rajo, Lemoss Prosecco Frizzante Non-Filtrato NV
£15, redsquirrelwine.com
If one bottle isn't enough, seek out the Ca' di Rajo, Lemoss Prosecco – soft bubbles on the tongue, with delicate white flowers, citrus and a tasty mineral edge. The perfect thirst-quencher.
Barone Pizzini Perlugo Zero Spumante
£15.99 vintageroots.co.uk
Keeping things Italian, this organic Spumante – the blanket term for fully sparkling as opposed to the lighter frizzante styles (prosecco tends to fall into the former) – is made from 100 per cent verdicchio grapes from the Marche region. With zero dosage – no added sugar – after the second fermentation, the flavours stand up on their own: enlivening notes of fresh citrus, baked bread and a mouth-wateringly crisp, bone-dry finish.
Spain produces traditional method cava, mainly from the Penedes in Catalonia but there are a further eight regions producing smaller amounts, such as Navarra, Rioja and Aragon. Made from Parellada, Macabeo and Xarel·lo – although other grapes including chardonnay, pinot noir, monastrell and garnacha are also permitted – the wines have dependable quality and appeal. Drier than prosecco, they are closer to a non-vintage champagne in flavour. Ignore the big houses and seek out smaller vineyards making unique versions, such as the award-winning Mas Sardana Cava Brut Nature made by Frenchman Franck Massard, using fruit from different Spanish regions. The style is nothing less than elegant, with floral and clean citrus aromas. Each sip is light and dry, restrained at first, while also maintaining a real depth of flavour. A slightly creamy, nutty and almost bitter finish keeps you coming back for more.
For those wanting something a touch more classic, the Cava Heretat El Padruell NV is great value and quality. Made from the traditional mix of Macabeo, Xarel·lo, and Parellada, this ticks all the boxes without having to work too hard. Zippy orange citrus, green fruit and herbal appeal, lasting acidity with good structure and a creamy, rich texture. An everyday luxury and worthy of a celebration or two. Leaves prosecco in the dust.
Nuria Stylianou is a WSET-qualified wine and spirits columnist. Email her on nuria.stylianou@gmail.com and follow her on Twitter and Instagram @nu_on_the_vine
Register for free to continue reading
Registration is a free and easy way to support our truly independent journalism
By registering, you will also enjoy limited access to Premium articles, exclusive newsletters, commenting, and virtual events with our leading journalists
Already have an account? sign in
Register for free to continue reading
Registration is a free and easy way to support our truly independent journalism
By registering, you will also enjoy limited access to Premium articles, exclusive newsletters, commenting, and virtual events with our leading journalists
Already have an account? sign in
Join our new commenting forum
Join thought-provoking conversations, follow other Independent readers and see their replies