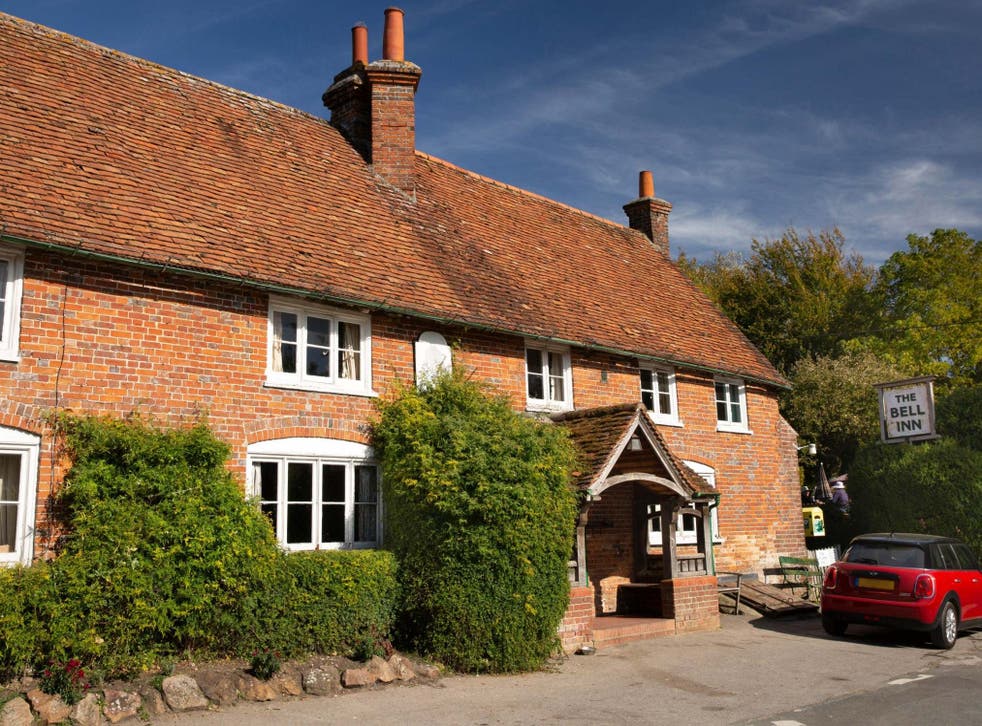 Berkshire pub named best of the year
The Bell Inn praised as 'perennial gem' with 'great beer'
Olivia Petter
Wednesday 12 February 2020 10:08 Comments
Britain's best pub has been named as The Bell Inn in Aldworth, Berkshire.
The Campaign for Real Ale's (CAMRA) annual award celebrates the finest breweries in the country, judging everything from atmosphere, decor, service, community focus and the quality of the beer.
The Bell Inn, which has been owned by the same family since the 18th century, was praised by CAMRA's judging panel for its Grade-II listed interior, welcoming environment and vast selection of beer.
The establishment also boasts wall seating, quarry-tiled floor and an inglenook fireplace.
Manager Hugh Macaulay said he was thrilled to receive the accolade, which was also awarded to the pub in 1990, when it was run by Mr Macaulay's parents.
"The Bell Inn has been in my family for 250 years and my mother and father were running it when we last won the award," he said.
"It's a wonderful thing to be recognised for driving quality year after year. Not much has changed because we have kept our interior unspoilt all this time, and intend to keep it that way for years to come."
CAMRA's pub of the year organiser, Ben Wilkinson, praised The Bell Inn for making customers feel "right at home" from the minute they walked in.
"The judges were impressed with how a stranger entering the pub was treated like a regular straight away," Mr Wilkinson said.
"It's clear that the local customers use the pub as a community centre as well as a place to drink, and the warm welcome and knowledgeable staff made us feel right at home.
"Nothing can beat the combination of good beer, great food and warm heritage pub."
CAMRA's national pub of the year award has been running since 1988.
Every year, more than 200 CAMRA branches choose their pub of the year. The list is then whittled down to 16 pubs in a regional competition, then the CAMRA judging panel reduces this to just four.
This year's runners up include the Swan With Two Necks in Pendleton, Lancashire, the George & Dragon in Hudswell, North Yorkshire, and the Red Lion in Preston, Hertfordshire.
Register for free to continue reading
Registration is a free and easy way to support our truly independent journalism
By registering, you will also enjoy limited access to Premium articles, exclusive newsletters, commenting, and virtual events with our leading journalists
Already have an account? sign in
Join our new commenting forum
Join thought-provoking conversations, follow other Independent readers and see their replies