Manhattan restaurants: 11 best places to eat when visiting NYC
Visit any one of these New York City restaurants for an incredible meal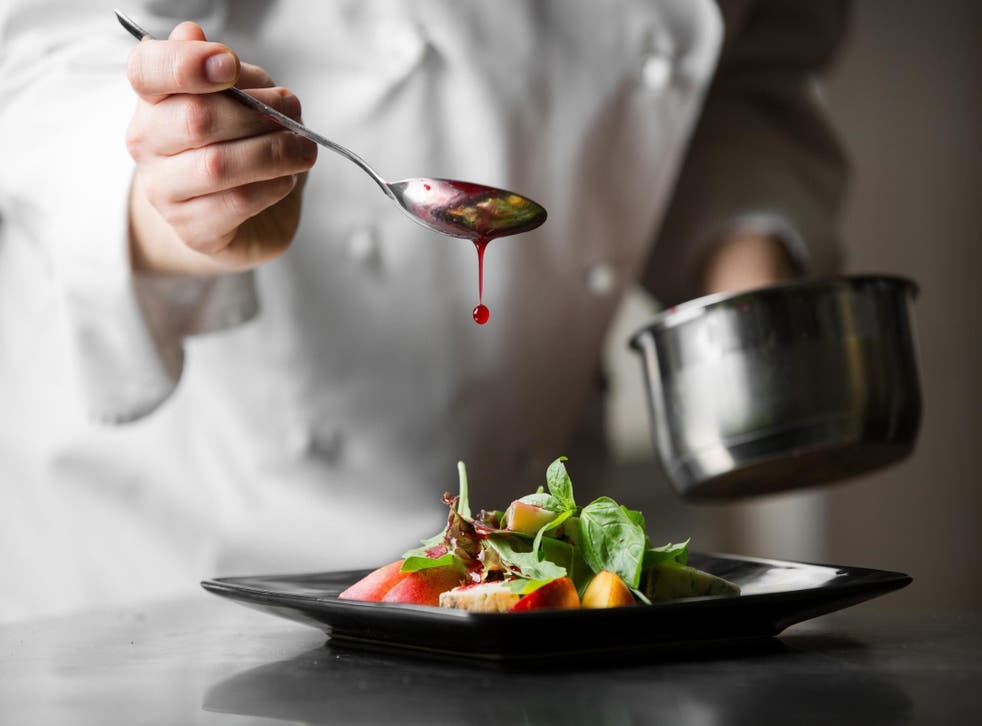 With an estimated 24,000 restaurants in Manhattan alone, choosing the perfect place to eat can seem impossibly daunting.
Fortunately, the excessive number of eating options means there are thousands of incredible restaurants offering every cuisine imaginable.
Although we are years away from reaching our goal of trying them all, we've already managed to find some New York City restaurants that stick out - and keep you coming back.
Featuring an array of prices, cuisines and atmospheres, we've narrowed down our favourite restaurants in New York City to create a list of must-visits.
Sushi
Top pick: Sugarfish
Sugarfish is relatively new to New York City's restaurant scene but it deserves a place on the list because it is incredible.
We remember the first time we tried Sugarfish sushi, already famous in Los Angeles, after finally securing a table - the Flatiron restaurant does not take reservations and customers must put their name in with the host.
We ordered the Nozawa, one of three "trust me" options that includes 10 courses of sushi, hand rolls and edamame.
After trying the first piece of sushi, which comes prepared with toppings, sauces, and warm rice, we swore never to eat sushi with cold rice again.
The restaurant also offers a la carte menu - which we take advantage of when one bay scallop hand roll isn't enough.
This is what people say:
1. "Fresh fresh fresh."
2. "Hands down some of the best sushi I've ever had."
Highly recommended: Momoya
There are hundreds of Japanese restaurants in New York City, and many of them serve excellent sushi. However, even amongst the competition, Momoya stands out as one of the spots serving the freshest fish.
The minimalist restaurants, located in Chelsea and the Upper West Side, focus just on sushi and sashimi - and they've mastered the craft.
Choose from the list of sake and enjoy as chefs prepare some of the city's most flavourful sushi in front of you.
This is what people say:
1. "Trust me, go here."
2. "I have had a lot of sushi and I can easily say this is the best I've had anywhere but especially NYC."
Middle-Eastern
Ilili
If the craving for Lebanese strikes, which it constantly will after dining at this Flatiron spot once, Ilili is the place to go.
The cavernous space, located on Fifth Ave, is always crowded - an auspicious sign when it comes to a restaurant.
With numerous hot and cold dishes to choose from, including octopus to hummus to Hindbeh, or dandelion greens, it can be difficult to narrow down what to order.
We recommend sticking to the authentic menu options - and ordering the Baba Ghannouj.
This is what people say:
1. "The hot vegetable plates (brussel sprouts, cauliflower, and eggplant) were ridiculously good."
2. "The food was AMAZING."
Brunch
Top pick: Norma's
For what may be the best, and most expensive, breakfast in New York City, early-risers should visit Norma's at the Parker New York hotel.
Located just blocks from Central Park, breakfast in the ornate, aesthetically-pleasing hotel is just one part of the enjoyable experience - the food is the other.
With menu items such as Super Cheesy French Toast, Mango-Papaya Brown Butter Cinnamon Crepes to a $2000 Zillion Dollar Lobster Frittata, you'll have trouble choosing - which is a good thing.
We recommend ordering the fresh-squeezed orange juice - even at the $9 price tag.
This is what people say:
1. "My absolute favourite dish is the foie gras brioche french - it's sweet and savoury, creative and well thought out and executed."
2. "This is one of the best brunches I've had in years."
Korean BBQ
Top pick: Jongro BBQ​
New York City's Koreatown is a densely-packed neon-lit street with lots of food and lots of karaoke.
While many of the restaurants, stacked on top of one another, are delicious, one Korean BBQ restaurant in particular stands out.
Accessible only through a door you'd walk past if you weren't looking for it, Jongro is located on the second floor of a nondescript building.
Once inside, enjoy the authentic Korean dishes and delicious cuts of meat as you either cook your own BBQ or lean back as the waiters help.
This is what people say:
1. "Every single thing was so delicious."
2. "I can not get over how fantastic this place is."
Date night
Top pick: ABC Kitchen
ABC Kitchen, attached to Jean-Georges' equally delicious restaurant ABC Cocina, is worth visiting for the stunning decor alone - as both restaurants are located in ABC Home.
Decorated in a rustic vibe complete with indoor trees, fairy lights, and chandeliers, the famous chef didn't hold back when it came to the decor of his Flatiron restaurant.
The experience is made even more enjoyable with unique cocktails and perfectly-cooked entrees.
This is what people say:
1. "This place looks like it should be on Pinterest."
2. "Delicious food, elegant decor and terrific wait staff."
Highly recommended: The Breslin
This dimly-lit restaurant located in the Ace hotel in Midtown is inspired by a British gastropub - with a high-end twist.
While we don't recommend it for vegetarians, meat-eaters will delight at the various gamey options such as the cult-favourite lamb burger to crispy pig's ear with melon salad.
After dinner, or if there's a wait, patrons can order drinks and lounge in the hotel's trendy lobby which regularly hosts guests working on laptops or reading.
Support free-thinking journalism and attend Independent events
This is what people say:
1. "This place continues to make my mouth salivate with bloody juicy lamb."
2. "Two words - lamb burger."
Highly recommended: Gramercy Tavern
If you're looking for a date-night restaurant or a place to celebrate a special occasion, Gramercy Tavern is worth checking out.
While we wouldn't recommend the restaurant for a casual dinner, as the white-tableclothed dining room can be quite stuffy and the prix-fixe menu is $134 per person, at least one dining experience at Gramercy Tavern is a must.
You can also visit the Tavern, where it's less fancy but just as expensive and delicious. Try the grilled pork belly with shrimp, tomato, and shell beans.
This is what people say:
1. "If I could give infinite stars, I would."
2. "The desserts are heavenly."
Steakhouse
Top pick: Keens Steakhouse
If the craving for steak hits, we advise visiting Keens - an old-school, New York City-staple that exemplifies what it means to be a steakhouse.
The wood-panelling and dark interior appears to be a relic of the restaurant's early days in 1885, but don't let that put you off.
For what is easily one of the best steaks in New York, order the prime Porterhouse for two - or order the "legendary" mutton chops the restaurant is famous for.
This is what people say:
1. "The mutton chops was already good by itself, but a bit of the homemade golden mint jelly made it phenomenal."
2. "Keens is exactly how I envisioned a classic New York steakhouse to be."
Asian
Top pick: Nom Wah Tea Parlor
Authentic dim sum can be difficult to come by, even in the heart of Chinatown. Thankfully, Nom Wah has managed to stay open since it first began serving dim sum in 1920.
Located on Doyers Street, also referred to as "the deadliest street in America" for its crime-riddled past and previously blood-stained pavement, securing a table at the crowded restaurant isn't an easy feat.
The alleyway's violent past hasn't affected the restaurant's popularity, as the street's now permanently peppered with hungry New Yorkers and tourists.
Upon entry, visitors should sample a variety of the dim sum offerings including the pork siu mai and the shrimp rice roll.
The Peking pork chops are also some of the best in the city.
This is what people say:
1. "The bacon wrapped shrimp dumplings, the soup dumplings, the egg rolls, and just about everything else I've sampled has been tasty."
2. "Was it worth the wait? I'd say so."
Cheap Eats
Top pick: Veselka
The East Village staple has been around since 1954 - a testament to the Ukrainian restaurant's excellent pierogi.
Open 24/7, the restaurant is also famous in its own right - apart from its authentic offerings - as its regularly featured in Hollywood movies.
Most of the time, visits to Veselka mean being seated right away, however, be prepared for a wait if you stop in anytime after 9pm on a Saturday night.
If you aren't in the mood for pierogi, we recommend ordering the stuffed cabbage. Also, no visit to Veselka is complete without a side of potato pancakes. Although the cost at $5 for one, or $12 for a plate, is a little steep, it is worth it.
This is what people say:
1. "Everything is great but for me, there are two standouts. Borscht, unbeatable and THE BURGER. Trust me."
2. "My Favourite dish is the stuffed cabbage with mushroom gravy. It's Ukrainian comfort food at its finest."
Register for free to continue reading
Registration is a free and easy way to support our truly independent journalism
By registering, you will also enjoy limited access to Premium articles, exclusive newsletters, commenting, and virtual events with our leading journalists
Already have an account? sign in
Register for free to continue reading
Registration is a free and easy way to support our truly independent journalism
By registering, you will also enjoy limited access to Premium articles, exclusive newsletters, commenting, and virtual events with our leading journalists
Already have an account? sign in
Join our new commenting forum
Join thought-provoking conversations, follow other Independent readers and see their replies