The Independent's journalism is supported by our readers. When you purchase through links on our site, we may earn commission.
Wines of the Week
Eight fabulous syrah wines from France and Australia
Syrah is a reliable grape delivering dark, warm wines for the cold winter. Terry Kirby recommends some particularly well-made bottles from across the Channel and down under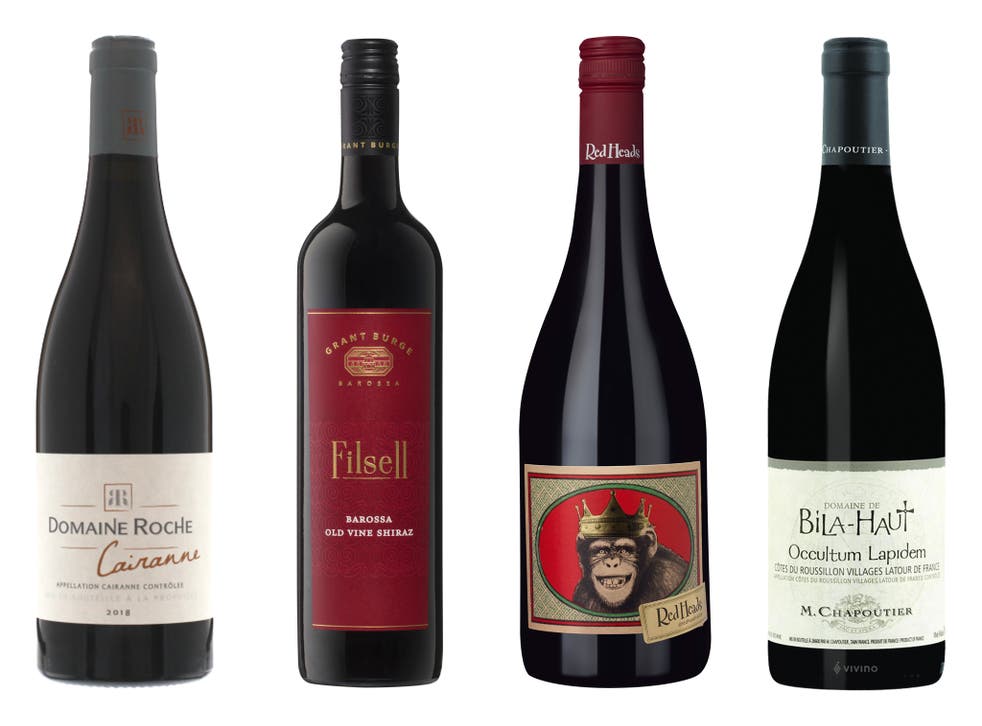 Syrah is one of the most ubiquitous of red grapes – grown relatively easily in warmer and Mediterranean climate-style regions around the globe, it is a reliable deliverer of dark, rich wines, mostly medium to full bodied and mostly powerful, with characteristically forward flavours of blackberries, liquorice, black pepper and mint. While well-made syrah can be drunk with a couple of years of ageing, poorly made, cheaper young wines can be harsh and lacking subtlety. However, its normally high tannins allow long ageing in which the flavours develop both complexity and mellowness, and it is these wines that can often attract very steep prices. Syrah is equally at home as part of a blend, adding complexity, spice and structure. A great winter warmer wine in any role, it is a lovely match for big casseroles and roast meats that we need now to keep out the cold.  
There are two countries where syrah is most grown, both of which produce those blends and the big, long-lasting wines: France and Australia. It has been established as recently as 1999 that the grape originated in ancient times in the Rhone Valley in France as a cross between two obscure local varieties – dureza, which has now largely disappeared, and mondeuse blanche, still cultivated in small quantities in the Savoy region. It is in the northern Rhone that syrah first achieved a fame which continues with the great wines of Hermitage, Cornas and Cote Rotie.  
Join our new commenting forum
Join thought-provoking conversations, follow other Independent readers and see their replies