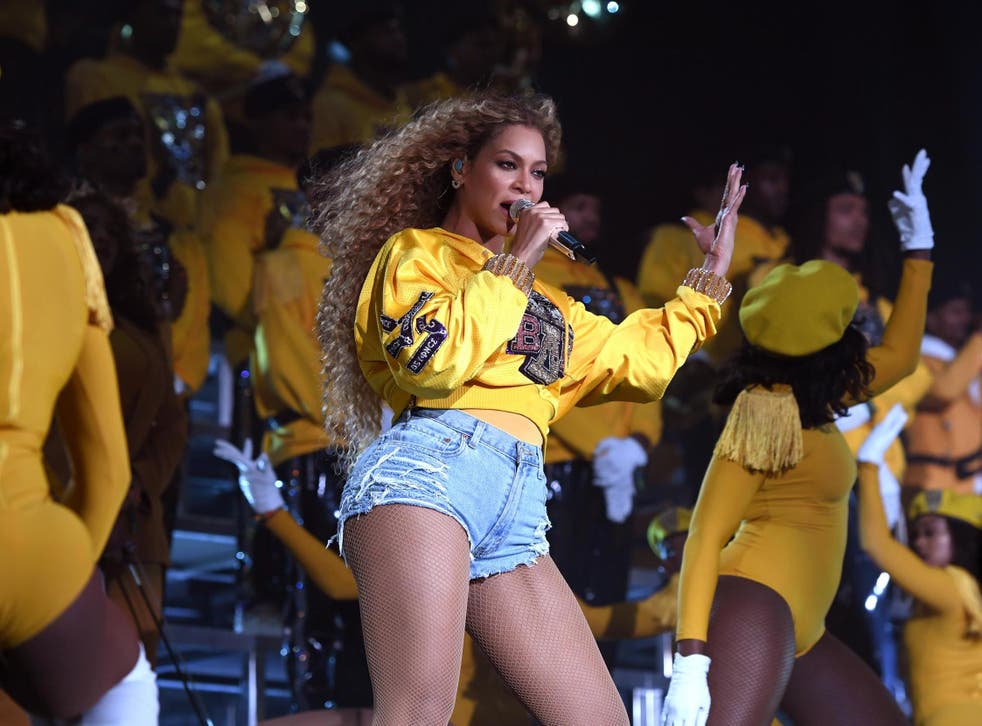 Beyonce's diet plan dubbed 'dangerous' by nutritionist
Nutritionist warns followers of diet plan 'will feel tired and exhausted'
A diet plan endorsed by Beyonce has been dubbed "dangerous" by a nutritionist.
The singer credits the 22-day vegan programme for improving her health and fitness ahead of her 2018 Coachella performance.
According to Beyoncé's website, the nutrition plan, devised by 22 Days Nutrition founder Marco Borges, is "based on the principle of creating healthier habits by moving towards a plant-based lifestyle".
The Halo singer released a promotional video for the programme last month featuring a clip from her Homecoming documentary in which she explains that her pre-Coachella diet comprised of: "no bread, no carbs, no sugar, no dairy, no meat, no fish, no alcohol". "I'm hungry," she added.
Beyonce followed the diet for 44 days, twice as long as is advised.
7 of Beyoncé and Blue Ivy's best twinning fashion moments

Show all 7
Nutritionist Daniel O'Shaughnessy warns that enrolling in the 22-day plan could lead to "nutritional deficiencies", pointing to a green smoothie that he says contains eight teaspoons of sugar.
Speaking to BBC's Victoria Derbyshire programme on Thursday, O'Shaughnessy claimed that those following the diet will not consume enough calories. The NHS advises men to consume 2,500 calories per day and 2,000 for women, but O'Shaughnessy said that Beyoncé's diet comes in at just 1,400.
"This is quite low for anyone, users will feel tired and exhausted particularly when adding in the exercise," O'Shaughnessy said, referencing the singer's fitness regime as shown in the promotional video.
"It could be dangerous for the average person to follow without a team of nutritionists and trainers like Beyoncé has."
The nutritionist went on to say that Beyonce is "selling a dream" by publicly revealing details of the diets she follows.
"This is worrying as she has a number of teenage followers who are easily susceptible," he added. "She is a gateway to millions of people."
Borges responded to O'Shaughnessy's claims in a statement provided to the BBC in which he applauded Beyoncé for "sharing her journey with others".
"Beyoncé used a combination of a whole food plant-based diet and daily exercise as part of her discipline and hard work in order to reach her personal goals in preparation for her Coachella performance.," he said.
"She achieved her goals successfully and was able to show up and give 100 per cent for a performance which required nothing less.
"She continues to be mindful of the importance of proper nutrition and exercise as part of a healthy and happy lifestyle."
Register for free to continue reading
Registration is a free and easy way to support our truly independent journalism
By registering, you will also enjoy limited access to Premium articles, exclusive newsletters, commenting, and virtual events with our leading journalists
Already have an account? sign in
Register for free to continue reading
Registration is a free and easy way to support our truly independent journalism
By registering, you will also enjoy limited access to Premium articles, exclusive newsletters, commenting, and virtual events with our leading journalists
Already have an account? sign in
Join our new commenting forum
Join thought-provoking conversations, follow other Independent readers and see their replies