The Independent's journalism is supported by our readers. When you purchase through links on our site, we may earn commission.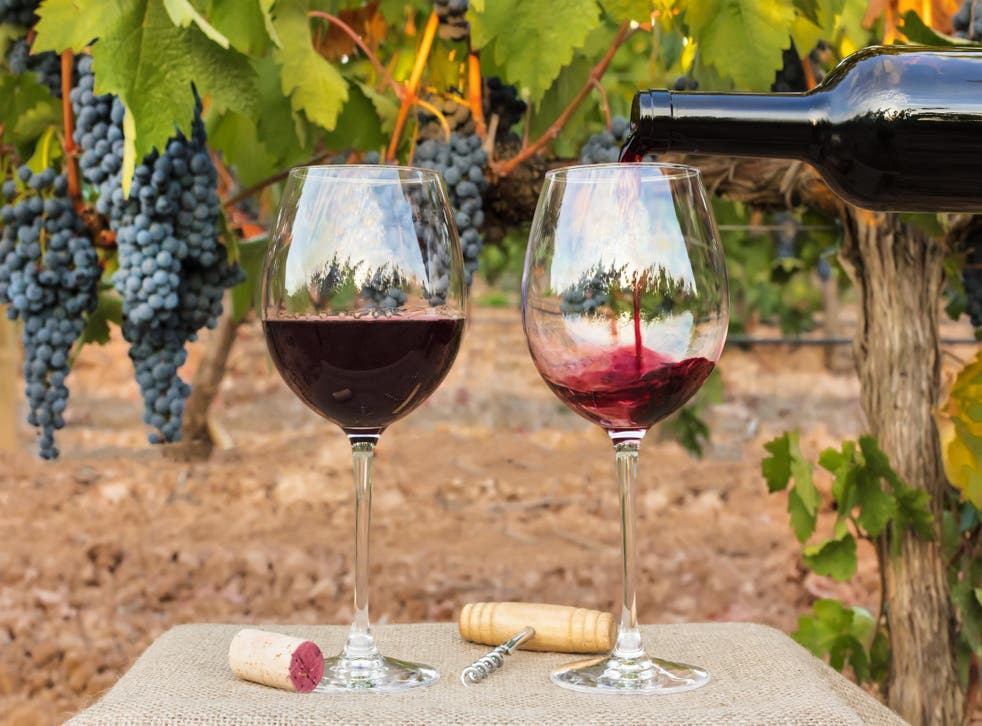 Four reasons Bordeaux should be on your 2018 wine radar
As Winter looms into its last month (although it feels like we're in the heart of it), the leaves are slowly beginning to emerge and signs of Spring aren't too far away. In this month's instalment, we'll explore the fun side of Bordeaux (perfect for this time of year), the Valentines treats you need to know and continue to unearth the very best of our drink world with bite-size tipple guides. Let's go.
4 Reasons Bordeaux Should Be on Your 2018 Wine Radar
Bordeaux: it's a word that can often be daunting, but the fact of the matter is, it needn't be. There's a hell of a lot more to explore than the 20-year aged Bordeaux reds, it's just about understanding what else is out there. In this segment, I will unravel 4 crucial reasons that add creativity to this regions wines and should hopefully answer one or two misconceptions you previously had.
1: Bordeaux's White Wines Are Incredible
It isn't all just about the reds, you know. In fact, there are some absolutely delicious white wines finding their way out of Bordeaux. For a little ABC, the grape varieties they consist of can be Sauvignon Blanc, Semillon, Muscadelle and Sauvignon Gris. Chances are if you like a nice crisp New Zealand Sauvignon Blanc, you're going to love what's in these wonders too. Crisp, refreshing, lots of fruit and a little creaminess when the Semillon makes an appearance as well. There's a whole spectrum of flavours to taste, making the Bordeaux White world very diverse, indeed.
2: They're Not Expensive
Much to the contrary of what people may think, Bordeaux isn't just a collection of old vintage red wines costing a fortune. Yes, there are some emblem wineries that are iconic, but there's a ton of smaller producers who are making some excellent wines for around the £7-£15 mark as well.
3: You Can Make Some Phenomenal Cocktails
Yes, you read that correctly. Pick up an affordable bottle of Sweet Bordeaux and there's some truly stunning cocktails to be created. The sweetness of these wines act as a base much like the syrup in the cocktails but give so much more flavour and character to the drink. For an array of cocktail idea's check out Sweet Bordeaux.
4 You Don't Have To Wait To Drink Them
As technology has continued to improve and become available to wineries, as has the ability to drink Bordeaux wines much younger than you could before. Gone are the days of only decade aged Bordeaux's, in is the era of the everyday evening indulgence!
Here's a selection of some of my personal favourites you should be exploring:
Chateau Amanieu D'albret "La Demoiselle" (White) - £10.49 from Wanderlust
Château Moulin de Launay 2015 (White) - £6.79 from The Co-Op
Taste the Difference Bordeaux Rosé 2016 (Rosé) - £7.50 from Sainsbury's
Saint-Émilion Grand Cru 2014 (Red) - £10.99 from Lidl
Baron Edmond de Rothschild Haut Médoc 2014 (Red) - £14.00 from M&S
Château Suduiraut 2010 Sauternes (Sweet) - £15.99 from Waitrose
Château Pineau Du Rey Sauternes 2012 (Sweet) - £11.99 from
Sparkling Rosé's For Your Valentines or Self-Indulgence Inspiration
Whether you're single or taken doesn't need to determine your decision to have a nice glass of bubbly. Sparkling rosé is one of my favourite types of wine, there's just something about it that's so fresh, fruity and exciting. The great thing is, sparkling rosé is produced in all corners of the planet, so you don't just have to stick to one region. It's also perfect for conversation, so whether your trying to impress or celebrating your freedom, raise a glass and indulge ;)
Mirabeau La Folie Rosé (Provence, France) – A beautiful assortment of flavours striking harmonious chords of strawberry, blackcurrant, gooseberry and nectarine. Everything you love about Provençal rosé wrapped up in a sparkling surprise.
Laurent Perrier Rosé Brut (Champagne, France) – Your staple choice for an absolutely phenomenal champagne that has been around for centuries. Freshly picked ripe berries sit in the glass with a fresh fruity berry kick as you take each sip.
Wiston Estate Rosé Brut 2014 (Sussex, England) – One of my all-time favourite English Sparkling Wines, it doesn't get much better than this. There's ripe notes of peaches, raspberries and a dollop of cream that make me want to re-visit time and time again.
Belle Epoque Rose Brut 2006 (Champagne, France) – In the mood for something special? Look no further. The globally renowned Belle Epoque sits up there as an iconic treat for those special occasions. New job? Getting engaged? Celebrating newly found freedom? Go on... you're worth it!
Meinklang Frizzante Pinot Noir Rosé 2016 (Burgenland, Austria) – Another affordable hidden gem. A perfect combination of sweetness and acidity combined with a plethora of fresh meadow strawberries
and black cherries. Unmistakably Pinot Noir and irresistibly tasty.
Deutz Rosé Brut (Champagne, France) - Pomegranate galore! With this beauty, you'll find an assortment of berries, from cherries and blackcurrants to strawberries and redcurrants. Sexy, vibrant and fresh!
Bird in Hand Sparkling Pinot Noir 2017 (Adelaide Hills, Australia) – Something a little different and incredibly affordable. This crisp wonder is for those who like a bite of acidity, rounded off with strawberries, cherries and stewed raspberries. Mmmmm.
Marksman Ridge Rose Brut (Sussex, England) – A stunning sparkling rosé from Sussex, produced by Ridgeview specifically for M&S. Vibrant, refreshing, full of flavour and a wonderful zippiness to get the taste buds tingling.
Ruinart Rosé Brut (Champagne, France) – Another iconic gem, Ruinart's Rosé Brut has long been a favourite for many - showing off sophistication and gleaming with flavour. Refreshing bursts of red cherries and juicy, fleshy redcurrants grace your glass.
Raventos I Blanc Cava de Nit Rosado 2015 (Cava, Spain) – Spreading the Cava love, this one is for those who love a punch of acidity, wrapped up in grapefruit, lemon rind and combined with pomegranate to finish off the show!
Spirit in the Spotlight: Black Cow Vodka
There really is something to be said for innovation in the booze industry and when Black Cow came about, it took the vodka category to a completely new level. We've seen vodka produced from corn, rice, rye, wheat, sweet potato and heck, even quinoa, but there's something incredibly exciting about vodka produced from milk.
Yep, you read that correctly; I just wrote that there is a vodka made from milk and in my humble opinion, it is bloody gorgeous. In fact, I'd go as far as saying that out of the thousands of spirits I've tasted in my lifetime, it's up there with some of the best. The greatest part? It'll make the best damn Espresso Martini (or should I say MOOtini) you'll ever drink.
Yours from £26 at Sainsbury's, M&S, Amazon and many other online retailers!
Gear in the Spotlight: Rewined Candles
As you can imagine from someone who spends a good portion of their life sniffing wine glasses, smell is a big deal for me. I love a good candle and when I heard about a 100% Soy wax creation that not only mimics wine scents, but recycles used wine bottles, my ears pricked. Rewined Candles burn for up to 80 hours and come in an incredible array of scents from Pinot Noir to Champagne and Syrah to Zinfandel. The good part? They smell fantastic and I couldn't recommend them more highly.
Thirsty Travels: Chateau De Mercuès
Did you know that Malbec originated in a place called Cahors in France? Well, you do now. Chateau De Mercuès is one of the few 13th century castles left in the world that you can actually stay at. Perched atop the stunning hilltops with a dreamy view over the valley below, things only get better when you begin to discover the wine. Known for their Sparkling Malbec (yes you read that correctly and still Malbec wines, there's a phenomenal amount of back-dated vintages to be discovered. Add to that the recently awarded Michelin Star restaurant and you begin to see why this vino oasis is one of Cahors hidden gems. I've always been a huge fan of anything Relais and Chateaux recommended, making this even more appealing to visit.
Register for free to continue reading
Registration is a free and easy way to support our truly independent journalism
By registering, you will also enjoy limited access to Premium articles, exclusive newsletters, commenting, and virtual events with our leading journalists
Already have an account? sign in
Join our new commenting forum
Join thought-provoking conversations, follow other Independent readers and see their replies