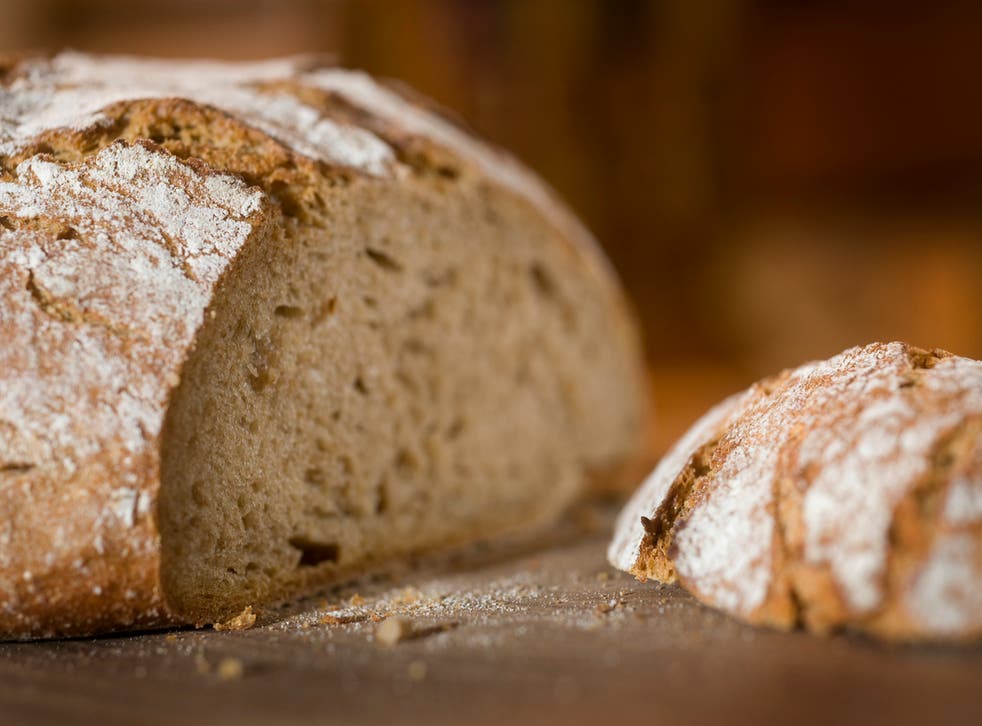 75% of supermarket sourdough breads don't follow authentic recipe
However, 'sourdough' isn't a protected term so producers are allowed to use the name
Rachel Hosie
Monday 01 October 2018 16:41 Comments
Millennials' love of going out for brunch has been blamed for their generation's struggles to get on to the housing ladder.
But thanks to the current ubiquity of sourdough bread on supermarket shelves, they're able to get their smashed avocado on toast fix in the comfort of their own (tiny, rented) flats every weekend, thus saving those precious pennies.
Sourdough has become increasingly popular in recent years - it's easier for the body to digest than classic bread and is more nutritious too. But with a loaf in a bakery costing as much as £4, many people opt for cheaper supermarket versions.
However, supermarket sourdough may not be all it seems.
According to a new report, four out of five sourdough loaves sold in British supermarkets do not contain the correct ingredients to live up to their name authentically.
Consumer watchdog Which? conducted an investigation which found that just four out of the 19 loaves tested contained the traditional four ingredients: flour, water, salt and what's known as a starter culture.
A starter culture is simply flour and water mixed together and left to ferment for a few days until it becomes a frothy, bubbly, thick liquid.
Many of the supermarket loaves, however, contain additional ingredients such as yeast, ascorbic acid, yoghurt and vinegar, most of which are added to speed up the rising process, boost volume or create sour flavour.
However there's nothing to stop supermarkets adding these ingredients and calling their breads 'sourdough' as it's not actually a protected term.
"There's nothing to stop manufacturers using that word to market products that are what we call sourfaux," Chris Young from The Real Bread Campaign said.
The added ingredients don't necessarily make the bread less healthy, but the loaves simply aren't traditional or authentic.
However some people opt for sourdough because they don't react well to yeast, so these people will need to study the ingredients list before they purchase a loaf.
This can be difficult, however, given not all supermarket bakeries even list their ingredients on the loaves in store - Which?'s researchers found they had to look online, and even then, Asda and Morrisons didn't reveal their ingredients.
The four sourdough loaves which did receive the Real Bread Campaign's stamp of approval are:
Gail's White Sourdough bread 
Sainsbury's Taste the Difference Multiseed Sourdough 
Waitrose 1 White Sourdough 
Waitrose 1 Wheat and Rye Sourdough
After all, only the best will do for your avocado.
Register for free to continue reading
Registration is a free and easy way to support our truly independent journalism
By registering, you will also enjoy limited access to Premium articles, exclusive newsletters, commenting, and virtual events with our leading journalists
Already have an account? sign in
Join our new commenting forum
Join thought-provoking conversations, follow other Independent readers and see their replies