The Independent's journalism is supported by our readers. When you purchase through links on our site, we may earn commission.
Breakfast wines: What to drink in the morning and when
Drinking before midday is just as fabulous as it sounds – as long as you're drinking the right tipple. Nuria Stylianou shares the best wines to sip on with brunch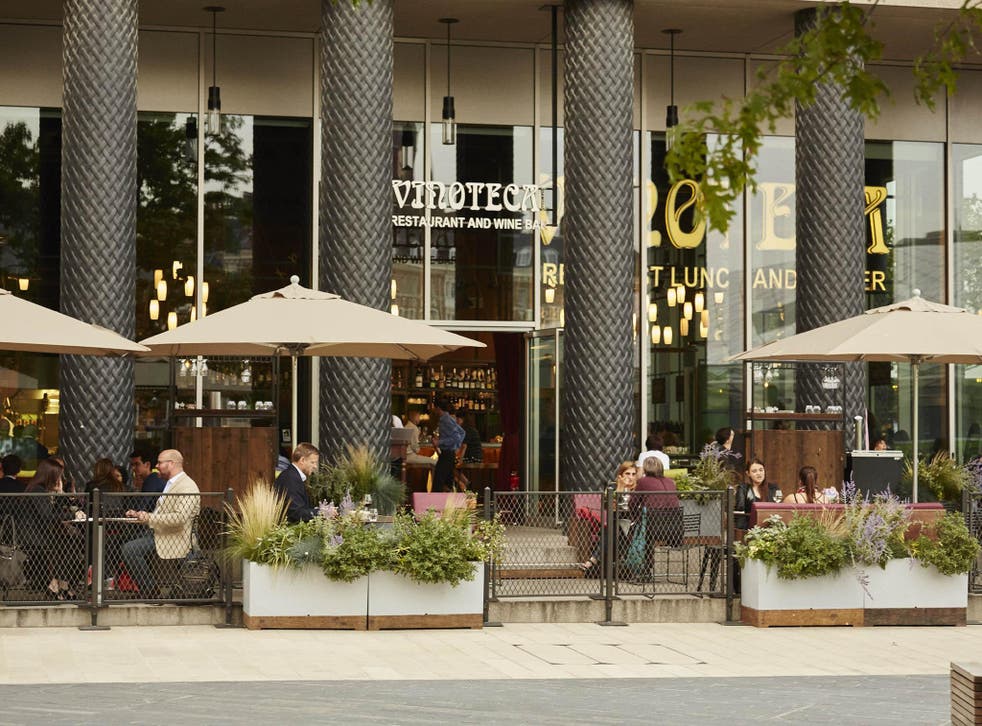 The weekend is for celebrating, it's the brief release from a routine week of tight deadlines and rigid schedules and there are few better ways to banish that work-weary feeling than to indulge in a long, leisurely brunch with friends and family. But what to drink? Champagne is the traditional choice for a special occasion of course, with Prosecco or Cava perfect for a slightly more casual gathering. And a Bloody Mary's just right as a hair of the dog.
But you don't have to conform to tradition. What you eat for breakfast or brunch deserves some attention to what you'll be sipping – enter the breakfast wine. Available at a number of restaurants in London, including Vinoteca, in King's Cross and Verden, in Clapton, the first wine of the day should be fresh, light and dry, to wake you up with a buzz rather than assaulting you with too much alcohol. And it definitely shouldn't leave you feeling dazed or drowsy. "You don't have to have a lot, just a little glass, and on holiday or at the weekend, it can enliven your day," according to Brett Wooton, co-owner of Vinoteca.
Sparkling wines, naturally high in acidity, cleanse the palate and cut through rich foods (which is always welcome first thing in the morning). But a dry Riesling has enough acidity to do the same, with the zesty sweetness to accompany a wider range of dishes. A Tokaji or a Moscato d'Asti are good choices if you're going down the waffles-and-syrup route, while a fruity, lightly chilled red would elevate your full English brekkie, or meatier bacon dishes. At Vinoteca, they serve a bonarda frizzante – "It's known as 'vampire spit' as it is really like a dark, tannic, fizzy cranberry juice," says Wooton.
Ed Wyand, co-founder of Verden, says: "Clever sommeliers choose wines that are off-dry and offer them at a lower price point, compared to, say, a glass of Champagne, and as such they don't seem like such a guilty pleasure first thing in the morning."
People are often scared to experiment with their first meal of the day, craving something familiar and failsafe that requires little thought. But try one of these suggestions and make your next brunch a lot more interesting.
Organic, with no pesticides or fertilisers, this is purity in a wineglass. Match with all things egg-based or anything with heat, such as huevos rancheros, eggs with spicy hummus or shakshuka. The high acidity cuts right through the mouth-coating effect of the eggs and the wine's fruitiness isn't overpowered by the spice. You can't really go wrong with this one – so if the thought of trying something new leaves you feeling more tired than when you woke up, this is a good place to start.
From the chalky soils of Hampshire, the Danebury Reserve is a unique blend of Schönburger, Madeleine Angevine, Auxerrois Blanc and Rulander, aka Pinot Gris. Stone fruits on the nose, opening up to a fresh citrus palate of grapefruit, hints of green apple and a long mineral finish. Stick with simple dishes like mushrooms on toasted sourdough with lots of fresh basil – the herbs really bring out the wine's delicate floral notes in a delightful and unexpected way.
When a sugar fix is the only way to start your day, bring out the dessert wines. Tokaji Aszú from Hungary is a real treat, made from handpicked, "nobly rotten" grapes. Bursting with orange blossom, peach and honey, this is best served chilled with Danish pastries, French toast, waffles with caramelised banana or chocolate, the works… although you might want to go easy on the syrup as this Furmint-based wine is five Puttonyos on a sweetness scale of two to six (meaning there's at least 120g of residual sugar per litre).
Fresh, light and filled with pure fruit on the nose, this is a very versatile, sweet wine, which is also low in alcohol (only five per cent). The softly textured bubbles and delicately sweet flavours of white peach and grape work well with cheese, croissants, fruit salads with yogurt or muesli. It even adds something to special to a plate of bacon, eggs and sausage.
Vinoteca serves an unusual Australian version from Victoria – flirtatiously pink, made from old vine gordo and black Muscat grapes. Packed with intense raspberry, cherry and strawberry notes and a natural grapeyness, it works well with a goats cheese omelette or even as a simple palate cleanser.
You might think reaching for the red first thing will end in madness – but think again. A lightly chilled glass of Cabernet Franc is similar to the simple pleasure of stuffing your mouth with freshly picked cherries warmed by the sun. The red-fruit core gives you plenty of brunch options, from meaty feasts to eggs and bacon, cold meats or a virtuous bowl of fruit salad.
A naturally effervescent red made from Bonarda grapes, this is thick with red cherries, vanilla and dark fruit. A glass of "vampire spit" is ideal with meatier plates or even smashed avocado on toast. With more chocolatey or sweet dishes, the wine brings out an almost marzipan, Bakewell tart quality.
If you don't want to spend too much on your breakfast experiment, this 100 per cent Verdejo from La Mancha, in Spain, won't leave you feeling too guilty, too groggy, or like you're just one sip away from a sugar coma. Light in alcohol (11.5 per cent) and lip-smackingly dry with zippy lemon citrus, green fruit and melon.
Register for free to continue reading
Registration is a free and easy way to support our truly independent journalism
By registering, you will also enjoy limited access to Premium articles, exclusive newsletters, commenting, and virtual events with our leading journalists
Already have an account? sign in
Register for free to continue reading
Registration is a free and easy way to support our truly independent journalism
By registering, you will also enjoy limited access to Premium articles, exclusive newsletters, commenting, and virtual events with our leading journalists
Already have an account? sign in
Join our new commenting forum
Join thought-provoking conversations, follow other Independent readers and see their replies