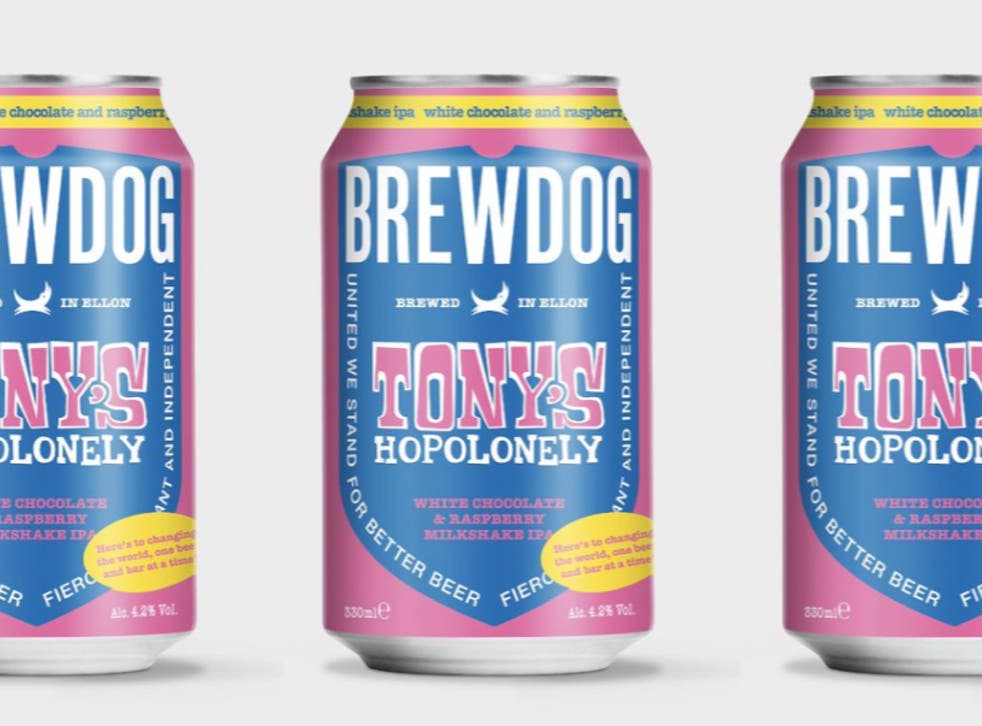 Brewdog collaborating with Tony's Chocolonely on raspberry and white chocolate milkshake flavoured IPA
The news was confirmed by Brewdog CEO James Watt
Scottish craft beer maker BrewDog has revealed its newest collaboration with the Dutch chocolatier Tony's Chocolonely.
The collaboration was teased by BrewDog CEO James Watt on Twitter back in March, when he said: "Very excited about this one!
"@TonysChocoUK_IE is one of our favourite companies [and] we love their mission to make chocolate 100 per cent slave free. We are working with them on a collaboration brew But what should we make?"
Then several weeks later, on 8 April, Watt tweeted again confirming that the two companies will be producing a white chocolate and raspberry milkshake IPA.
Sharing an image of the product, it appears to have been named "Tony's Hopolonely".
Watt said: "Honoured to be collaborating with one of our all-time favourite companies @TonyChocolonely.
"Their chocolate is incredible [and] we love their mission to make chocolate 100 per cent slave free.
"We are going to be making a white chocolate & raspberry milkshake IPA."
He also shared the news on LinkedIn, where Tony's Chocolonely CCO, Henk Jan Beltman, responded: "let's make headway together. the honor and pleasure is all ours James Watt."
Both companies have a strong commitment to sustainability and a mission to create change in their respective fields.
Last year, BrewDog announced the world's first carbon-negative beer club and has managed to gain significant traction among young people for their forward-thinking initiatives.
On their website, they said: "As well as helping our team members calculate their carbon footprint we help them track it too and we work with our lead scientific advisor Professor Mike Berners-Lee to give them regular tips on how to reduce their impact on the planet.
"We want to set a new standard for sustainability and be a catalyst for the change that our world so badly needs."
It was also the same brand that produced a "Barnard Castle Eye Test" beer in 2020, following the Dominic Cummings lockdown controversy.
The brewery and pub chain described the limited-edition drink, made with pineapple, mango and lime, as: "Short sighted beer for tall stories."
Join our new commenting forum
Join thought-provoking conversations, follow other Independent readers and see their replies