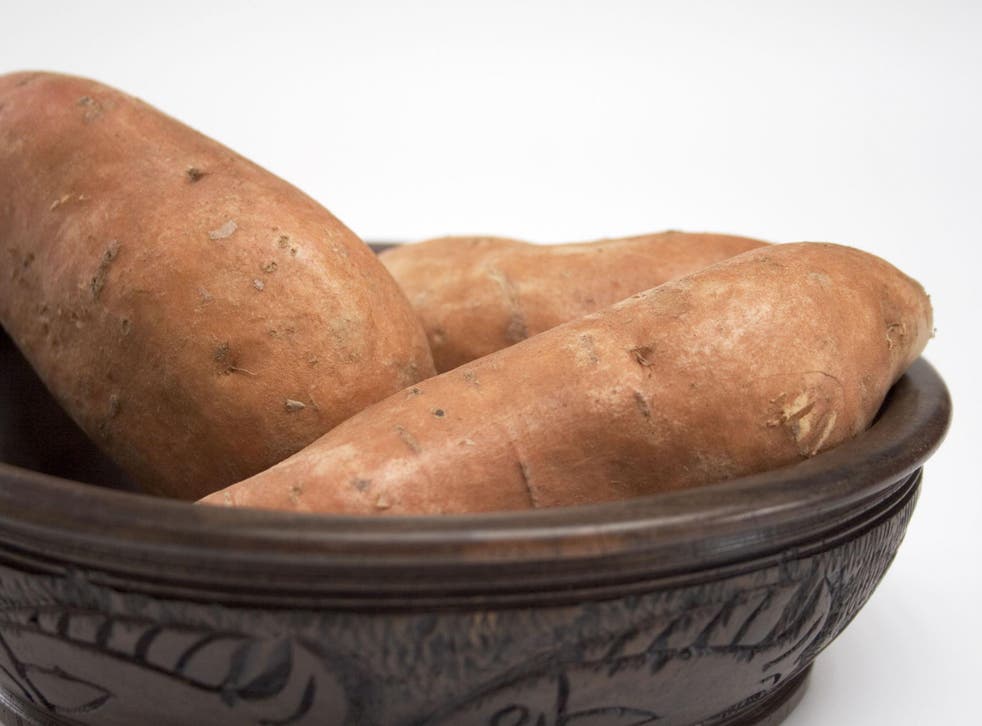 One third of adults believe sweet potatoes are traditionally grown in UK, survey claims
Research suggests many adults do not know where fruit and vegetables come from
Around a third of adults mistakenly think butternut squash, sweet potatoes and artichokes are traditionally grown in the UK, a study has found.
Researchers also learned quinoa, avocado and pineapples were among the foods Britons incorrectly identified as local produce.
The survey, which polled 2,000 adults, found many did not know where everyday fruit and vegetables originate from, which ones are seasonal or where they are typically grown.
Other fruit and vegetables those polled wrongly believed were usually cultivated in Britain included lentils (25 per cent), Swiss chard (22 per cent) and melon (12 per cent).
A third believed sweet potatoes are commonly grown on UK farms, despite them usually being produced in southern India.
How to pack a healthier lunch

Show all 6
It also emerged six in 10 have never considered where their groceries originate from – although 65 per cent said they would rather buy British if given the choice.
The research, commissioned by Crosse & Blackwell, which has recently launched four new variants to its range of soups, found 77 per cent thought it was "important" for UK companies to support UK suppliers.
Dean Towey, marketing director for Princes, owner of Crosse & Blackwell, said: "We are immensely proud of our long-standing relationships working with UK suppliers.
"We know our customers want to support local producers which is why, though it's not actually traditionally grown in the UK, we've sought out independent farms who do in fact grow produce such as quinoa, right here in the UK."
The study also found 44 per cent could not say which countries tend to produce parsnips, 56 per cent were not sure where kale is grown and 58 per cent did not know where leeks are mostly harvested.
Similarly, four in 10 were not sure where apples originate from, 43 per cent did not know where onions come from and 47 per cent were not clear where cucumbers stem from.
The research also found the typical UK adult only eats three of the five recommended portions of fruit and vegetables a day.
And 54 per cent admitted they do not consume enough of them, with the average Briton spending just £8 a week on vegetables.
A quarter even admitted they will only eat vegetables if they are mixed into a sauce or are part of a soup.
The research, carried out through OnePoll, found a similar story for grains such as rye, spelt and wheat, with 56 per cent admitting they do not eat sufficient amounts.
SWNS
Join our new commenting forum
Join thought-provoking conversations, follow other Independent readers and see their replies