This Brussels sprouts and chorizo recipe will convert even the pickiest of eaters
Pair these sprouts with a roast, or tuck inside a sandwich, says Ella Walker
Wednesday 22 December 2021 07:55 Comments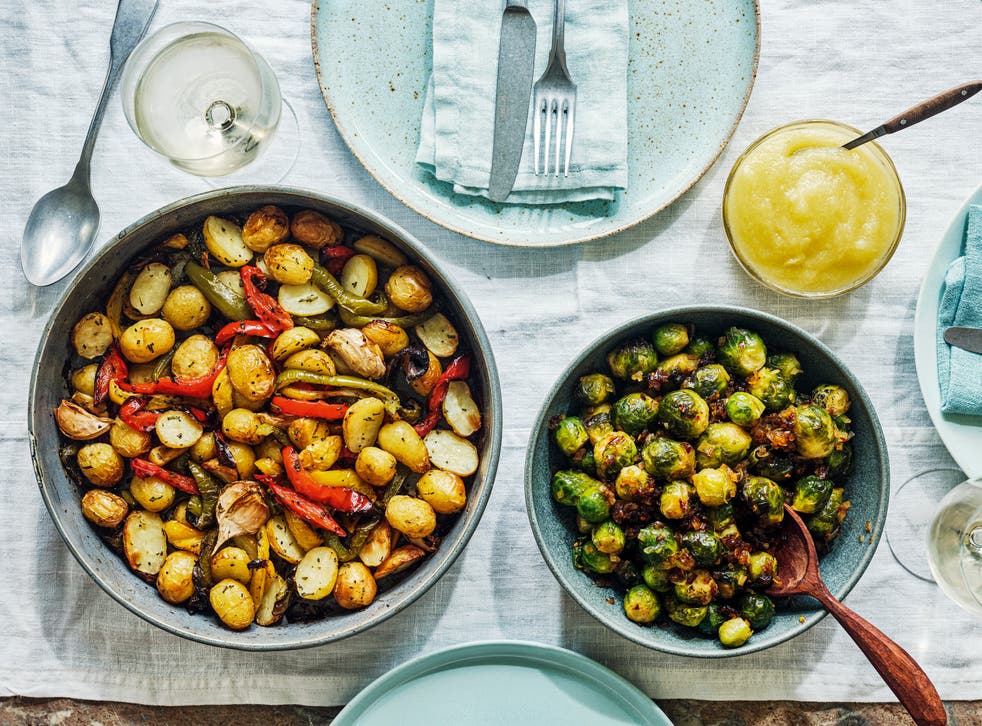 Sprouts are like Marmite – you either love them or hate them – but I'm a true believer that the haters have probably only tried plain boiled sprouts," says chef Gino D'Acampo.
"So I urge those people to please give this recipe a try and then decide. All my family love sprouts cooked this way, and, as a side dish, it can go with almost anything, from grilled fish to most roast meats."
Brussels sprouts and chorizo
Serves: 4 as a side dish
Ingredients:
4 tbsp olive oil
1 large onion, finely chopped
½ tsp chilli flakes
150g chorizo, finely chopped
500g Brussels sprouts, trimmed, then par-boiled for 5 minutes
3 tbsp maple syrup
Fine sea salt
Method:
1. Pour the olive oil into a shallow saucepan and set over a high heat. Add the onion and chilli and fry for three minutes, stirring occasionally with a wooden spoon. Add the chorizo and continue to fry for a further eight minutes, stirring occasionally.
2. Pour in the par-boiled and well-drained Brussels sprouts, then add the maple syrup and a pinch of salt. Reduce the heat to medium and fry for four minutes, stirring occasionally. So quick and easy, but the flavours together are amazing.
'Gino's Italian Family Adventure: Easy Recipes The Whole Family Will Love' by Gino D'Acampo (published by Bloomsbury, £22; photography by Haarala Hamilton), available now.
Register for free to continue reading
Registration is a free and easy way to support our truly independent journalism
By registering, you will also enjoy limited access to Premium articles, exclusive newsletters, commenting, and virtual events with our leading journalists
Already have an account? sign in
Join our new commenting forum
Join thought-provoking conversations, follow other Independent readers and see their replies