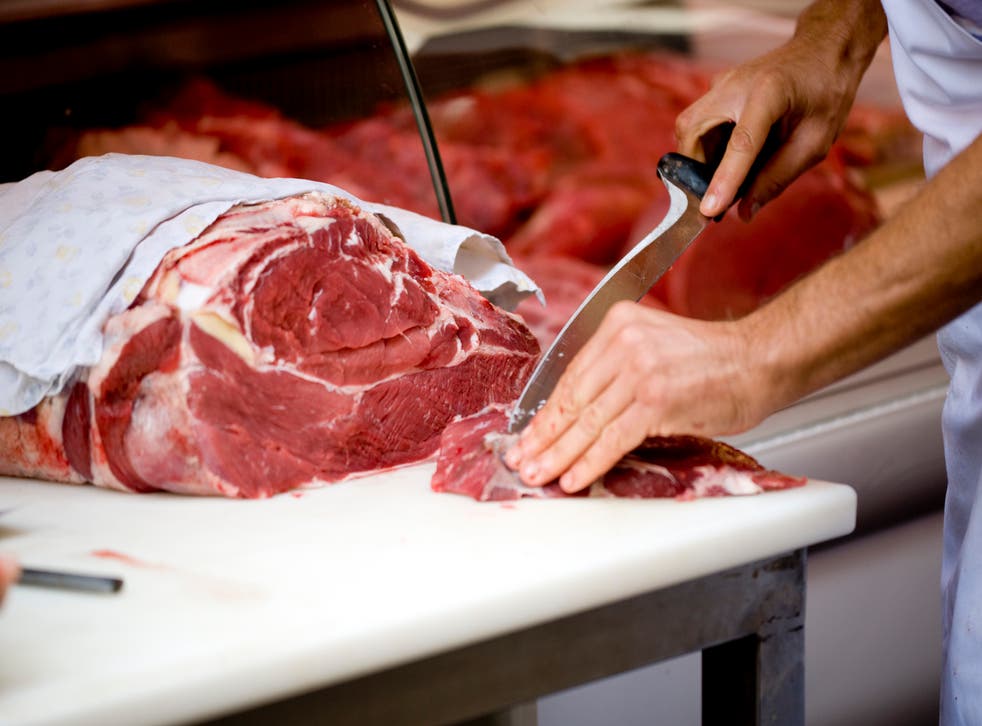 Butcher's shop vandalised by 'vegan activists'
'We live in fear and we're up worrying at night - they are terrorising us'
A butcher's shop in Ashford, Kent has been vandalised by vegan "activists", with the family who run it stating that they now "live in fear" on a daily basis.
Marlow Butchers, which is run by Trevor Marlow alongside his sons Martin and Wayne, was first subjected to the onslaught on Bank Holiday Monday on May 7.
Their storefront was graffitied with the messages "stop killing animals" and "go vegan", in addition to a symbol for the ALF (Animal Liberation Front), an organisation that focuses on fighting for animal rights.
In addition to the vandalism, the family has been receiving threats that they've reported to the police out of fear for their safety.
"On the internet it has been very threatening," Wayne Marlow told Kent Online.
"The internet is the worst thing as not only are they threatening to physically destroy our business, but they are also trying to ruin our reputation online, too, by leaving negative reviews and comments."
Wayne alleged that people have been threatening to cause further damage to the store by smashing the windows and even attacking it with petrol bombs.
"We live in fear and we're up worrying at night - they are terrorising us," he continued.
The butcher explained that he doesn't understand why their store is being targeted specifically, considering the fact that all supermarkets also sell meat.
Furthermore, he made the point that the materials used by the graffitists consisted of superglue and paint, both of which are made from animal by-products.
Marlow Butchers has received a lot of support from its community since the incident first took place, expressing their gratitude on Facebook.
"The support that we have received has been amazing," the post stated.
However, the family also made the point that people shouldn't perceive the vandalism as being representative of all vegans.
"We do not wish for this incident to cause any hatefulness to vegans," the post read.
Creative vegan dishes from YouTubers - In pictures

Show all 15
"Please understand that this was probably the work of activists and is not a true reflection of vegans!"
Several individuals have left benevolent comments on the Facebook post.
"So glad to hear you've had lots of support over this," one person wrote. "Three cheers for local butchers and all other small businesses that keep our communities supplied."
Join our new commenting forum
Join thought-provoking conversations, follow other Independent readers and see their replies