Cadbury experiments with Kale Crème, Beetroot Jelly and Wasabi Crunch chocolates for Milk Tray centenary
The chocolate assortment has been sold for 100 years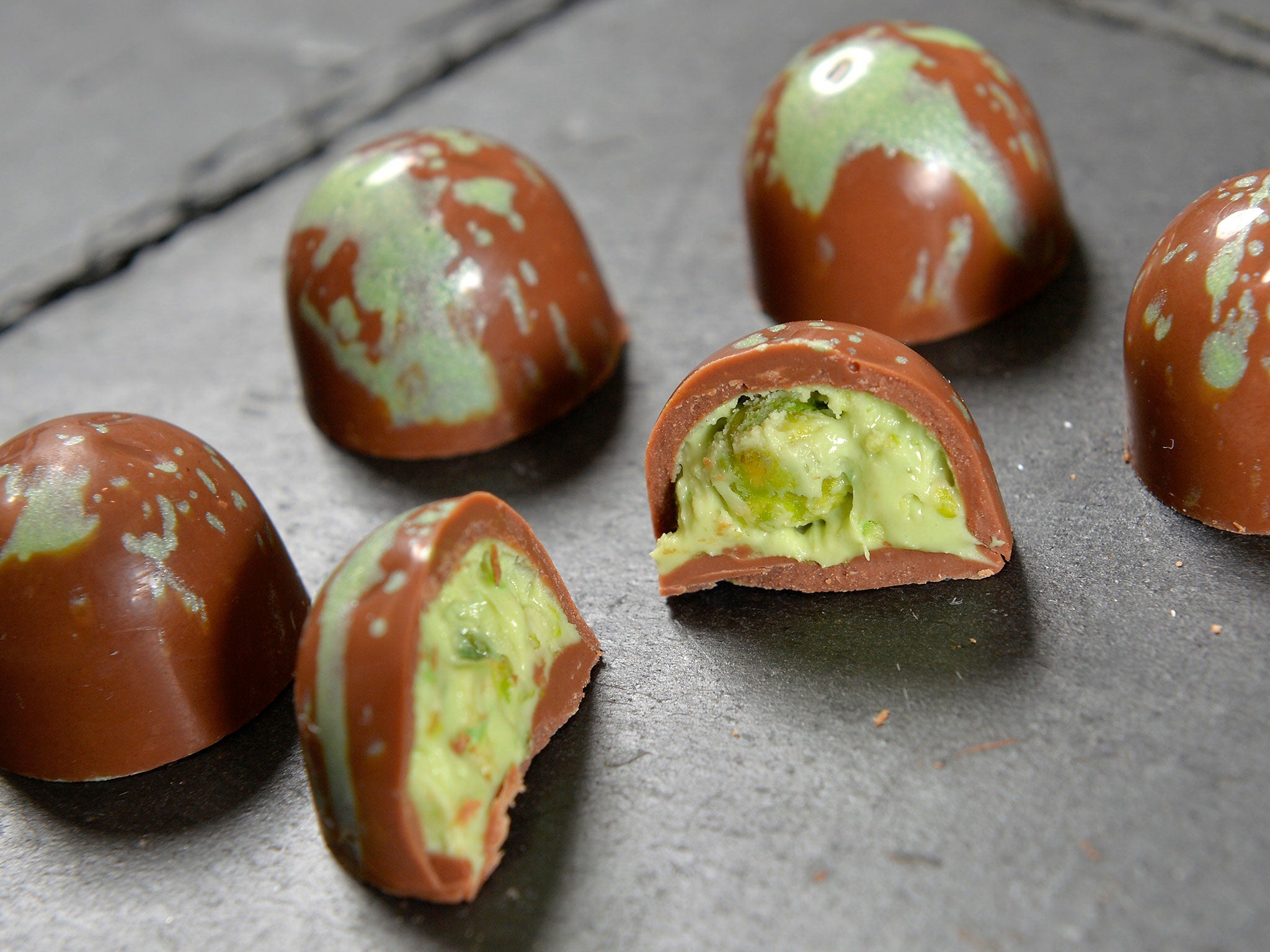 Cadbury is experimenting with some seriously unappetising new chocolates to mark the 100th anniversary of Milk Tray.
Kale, wasabi and beetroot flavours have been developed by chocolatiers in Birmingham and could one day make their way into the assortment.
A spokesperson for Mondelēz, the Kraft food offshoot that now owns Cadbury's following a controversial takeover in 2010, said it is trying to meet consumers' "ever changing tastes and preferences".
A press release said the Kale Crème chocolate tapped into trends for savoury tastes, while the Beetroot Jelly responded to the popularity of "superfoods" and Wasabi Crunch reflected the popularity of Asian flavours
They were developed at Mondelēz' research and development centre in Bourneville, where Quaker brothers George and Richard Cadbury famously expanded their business in the Victorian era.
Dave Shepherd, a "chocolate inventor" for Mondelēz Europe, said there were no current plans for the new chocolates to go on sale.
"We like to think of it as akin to the fashion catwalk –we're experimenting with ideas that won't actually appear on the shelves," he added.
"Instead you may see new flavours inspired by these further down the line. This reflects how we're always innovating to create the best possible products for our consumers, developing hundreds of flavours before selecting the winning few."
Previous Milk Tray chocolates have included the 1920 Peach Crème and 1960s Lime Cordial, with new additions this year including Salted Caramel and Apple Crunch.

Join our commenting forum
Join thought-provoking conversations, follow other Independent readers and see their replies