The Independent's journalism is supported by our readers. When you purchase through links on our site, we may earn commission.
Cake Boss Buddy Valastro shares how he lost weight on Optavia program
The celebrity baker showed off his new slim figure on Instagram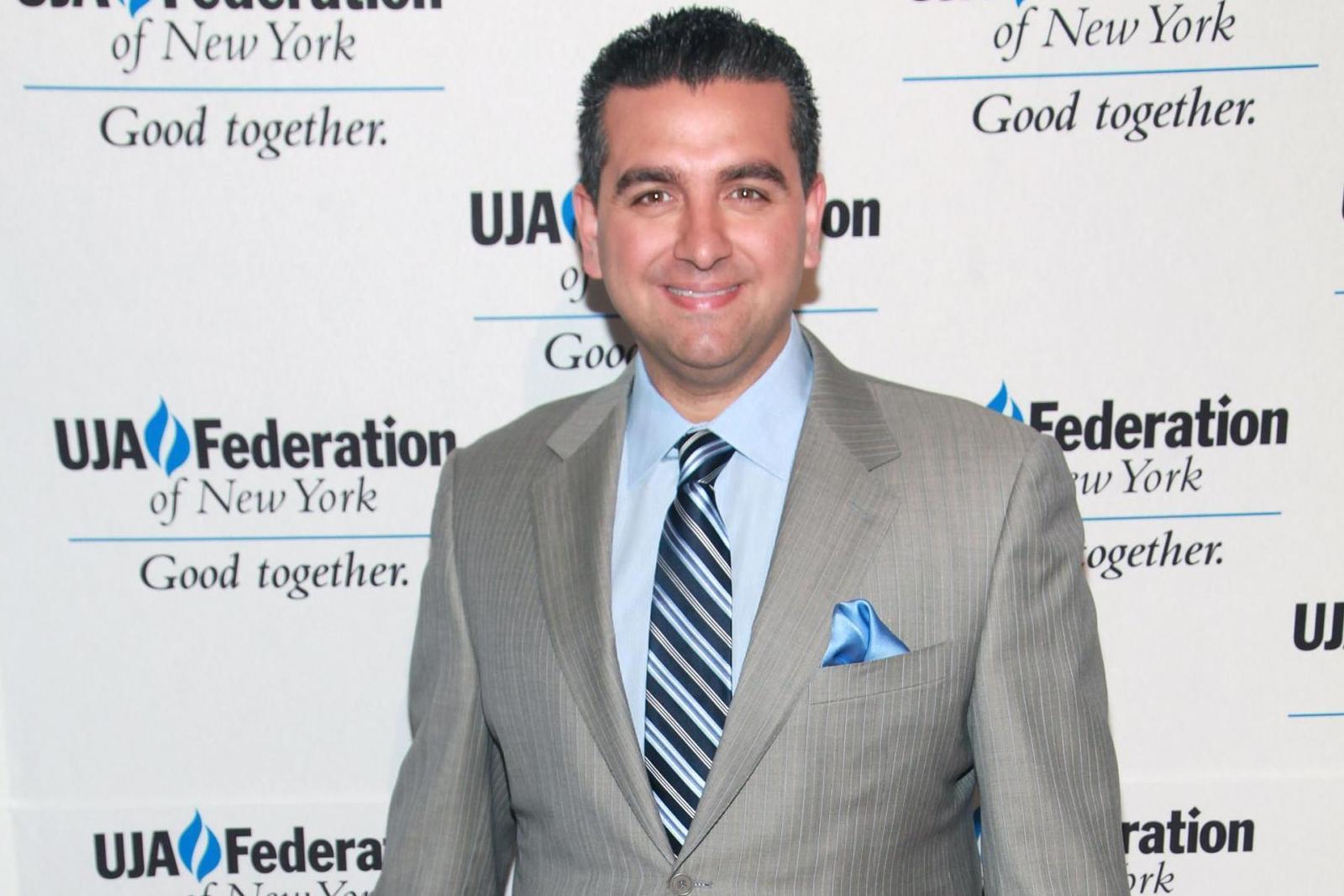 TV's 'Cake Boss' has revealed the secret behind his weight loss - and, unsurprisingly it involves a lot less cake.
Buddy Valastro, the star of TLC's Cake Boss and owner of Carlos' Bakery in New Jersey, shared a photo of himself and his wife on Instagram where he wrote: "A lot of people have been asking me how I've slimmed down lately so I just wanted to share that I've used the Optavia program.
"I'm not being paid to say this and it should be noted that I think everybody is different and you should do whatever suits you but this is what I'm doing and I'm very happy with the results so far!"
Optavia is a health-and-lifestyle plan that offers guidance and support to help people achieve their weight loss goals, according to its website - and involves a personalised meal plan of six small meals a day to introduce portion control and healthy snacking.
Upon starting the strict program, people are expected to eat a diet comprised mostly of the company's products which aren't cheap - $369.15 for a 30-day supply - before slowly incorporating home-cooked meals.
However, reviews of the pricey diet plan, which was created by the same people who started the Medifast diet, are mixed.
While some people credit the diet plan with helping them lose a significant amount of weight, others have suggested that the weight loss plan is not realistic and sustainable in the long run, considering the reliance on Optavia products.
Nutritionists have also expressed concern over the diet.
Speaking to Yahoo Lifestyle, dietician Jessica Cording pointed out the main issue with diets that rely on eating only specific foods: "Unfortunately, what I often see happen when people to turn meal replacement products or a plan that includes purchasing specific items is that, when they decide to go off the plan, they end up regaining whatever they lost."
The diet can, however, be useful in cases where someone is looking for a method that will allow them to lose weight quickly and effectively - as it takes the guesswork out of portion control and nutrient-intake.
The celebrity baker has previously discussed his and his family's eating habits, which included a well-stocked refrigerator in their kitchen and another in their garage.
"All Italians got a refrigerator in the garage. That's what we do," Valastro told People magazine.
Since sharing his impressive transformation, fans of the elaborate cake-creator, whose creations include giant cake versions of hot dogs and sushi, have expressed their support for his new look.
"Amazing transformation!" one person wrote on Instagram.
Another said: "This is fantastic! I'm such a fan of the Cake Boss and I lost 140 pounds on the program three years ago, and love paying it forward! Way to go!"
Join our commenting forum
Join thought-provoking conversations, follow other Independent readers and see their replies