Canned wine: The new way millennials are drinking
Wine tinnies is a growing trend among millennials in the US, and it won't be long before it reaches our shores too, says Kashmira Gander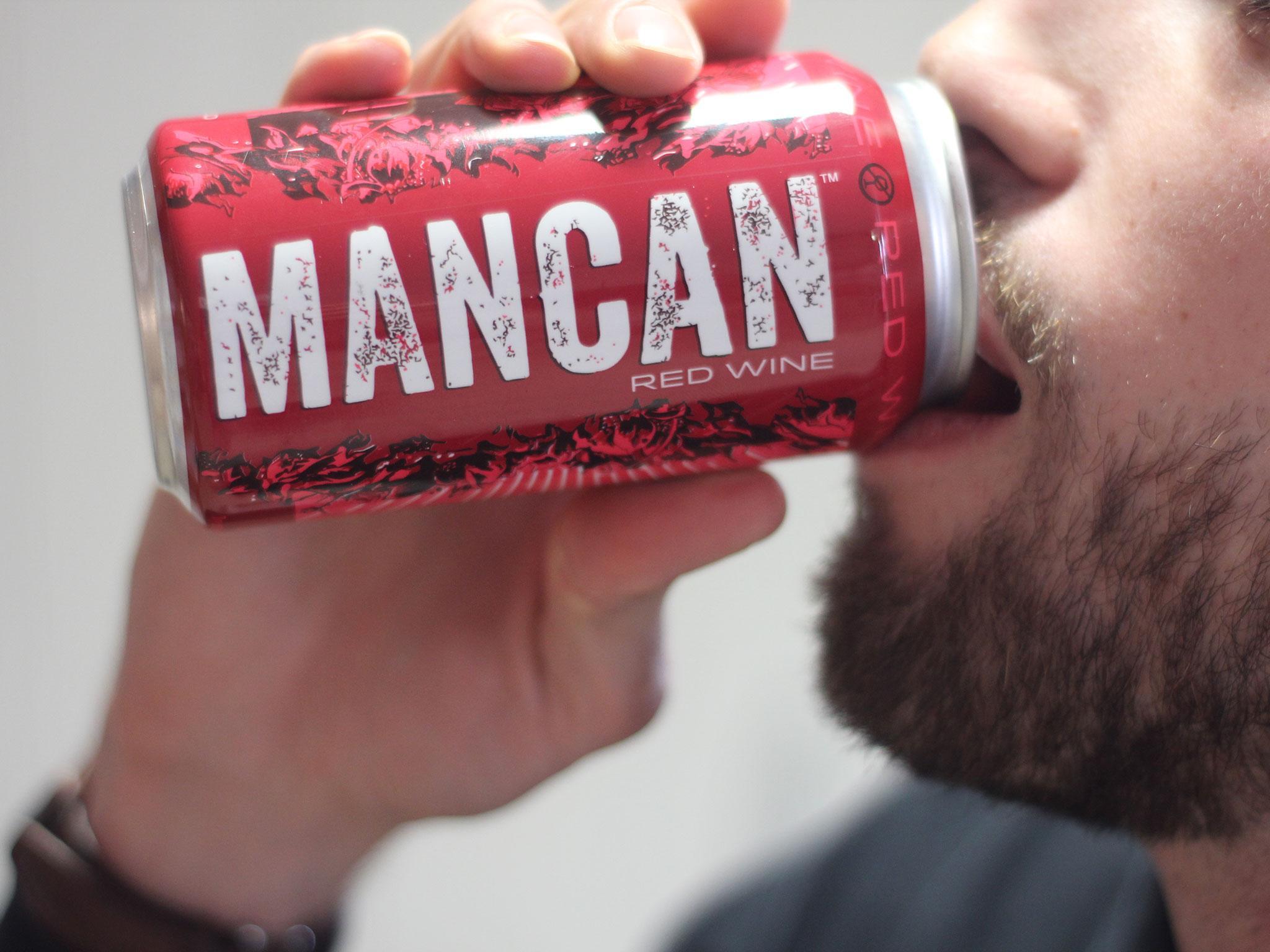 In the latest instalment of the on-going saga known as 'millennials ruin everything', canned wine is – shock horror – firmly a 'thing' in the US. Having already developed such innovations as "slap the bag" – ripping the sack out of a wine box, raising it above your head and spanking it, before opening the tap into your mouth – they've now moved on to "tinnies", partly due to their convenience (something important to more than three quarters of US adults) and partly because they contain single-servings (attractive to almost half of US consumers). The drink's fate was sealed when upmarket grocer and taste-maker Whole Foods declared 2016 the year of canned wine.
Elsewhere in the world, wine enthusiasts are loosening up. Where once screw tops, plastic bottles and even wine boxes – which were created around the same time as milk cartons – were once seen as an embarrassment, they are becoming more accepted. "Experience over status should always define one's evaluation of wine, or anything else for that matter," says Tom Harrow, the co-founder of the UK-based Honest Grapes wine website, adding that alternative packaging is "rightly accepted by all bar the most provincial, stubbornly reactionary wine drinkers".
And millennials make the perfect canned winos. They have already ditched cereal because bowls and spoons aren't easily disposable. For a generation that values experiences over possessions, cans do away with pesky stemware and corkscrews, meaning wine can be easily cracked open at a festival or at the beach. Yet the trend has failed to pick up in the UK, despite the hopes of US manufacturers and the popularity of other US imports such as freakshakes or cold-brew coffees. No major supermarkets stock canned wine or plan to do so.
So do we class-shackled Brits think canned wine is common? Do we cling to the comforting theatrics and the traditional glug? It's complicated. According to Radka Beach, a wine writer and millennial, and founder of Lamuseblue.com, canned wine stirs more curiosity than genuine interest over here (adding that canned wine can never be world-beating as corks allow the drink to "breathe" and "grow").
But there is nothing wholly wrong with canned wine if you aren't reaching for the type that needs to be aired or aged, says Tony Milanowski, a lecturer on winemaking at Plumpton College in East Sussex (the only HE institution that offers winemaking courses at undergraduate degree level), adding that cans actually protect wine from exposure to light.
So are the Brits just massive snobs? No, says The Independent's Terry Kirby. Drinking wine of a certain quality is the same as choosing between a ready-meal or home-cooking, he says. Both are cheap and accessible, but the results are different.
Besides, millennials love flouting traditions and hunting for new trends, from pop-up restaurants to the latest technology. As producers eye the tastes of the next generation of drinkers, they know that eco-friendly kegs and refillable bottles are already more popular in London, as are non-traditional grape varieties, says Milanowski.
You feel it in the marketing, too. Many canned wines are united in mocking intimidating snobbery and tradition. An advert for Underwood, for instance, features a middle-aged man wearing a cardigan around his shoulders sniffing wine until he's dizzy, ending with the tagline "Wine doesn't have to be this hard. #Pinkiesdown" (even though "pinkies" are associated with tea, not wine). The Drop, a canned rosé, meanwhile declares it "has no time for tradition" on its website.
Food trends in 2016
Show all 11
It seems it's not the can itself, but what it symbolises that has got lost in translation. But you can get an idea from The Drop's Instagram page, plastered with hyper-masculine men necking rosé – or "brosé" as it's being called.
Or take Graham Veysey, the co-founder of MANCAN – presumably spelt in capitals because capitals are manly – who has done away with varieties and vintages, to appeal to 'soccer dads' and millennials. He came up with MANCAN because "he wished he could order wine, but didn't want a 'sauvignon blanc' in stemware when his friend had a can of beer". Responding to those who have ridiculed the brand for accommodating fragile masculinity, he says: "Haters are going to hate. Anyone who thinks that marketing towards a particular demographic automatically makes you 'sexist' is way overthinking it."
However, Harrow has the correct British response. "I think this wine-in-a-can relies on inverted snobbery, as the Underwood video does – which is fine if it's funny, but it was cack. I wouldn't have been averse to trying the product until I saw the video." As for "fragile masculinity", he adds: "I suppose it's designed to appeal to those men, who apparently still exist, who believe grape-based drinks are for the ladies."
The answer? Drop the posturing, adopt some sarcastic advertising, and we'll all be happily chugging cans of Pinot Noir by this time next year.
Join our commenting forum
Join thought-provoking conversations, follow other Independent readers and see their replies