Why Cardiff should be considered one of our brightest and best cities for food
Ibrahim Salha finds more than he bargained for in the Welsh capital and thinks there's a new contender for its nickname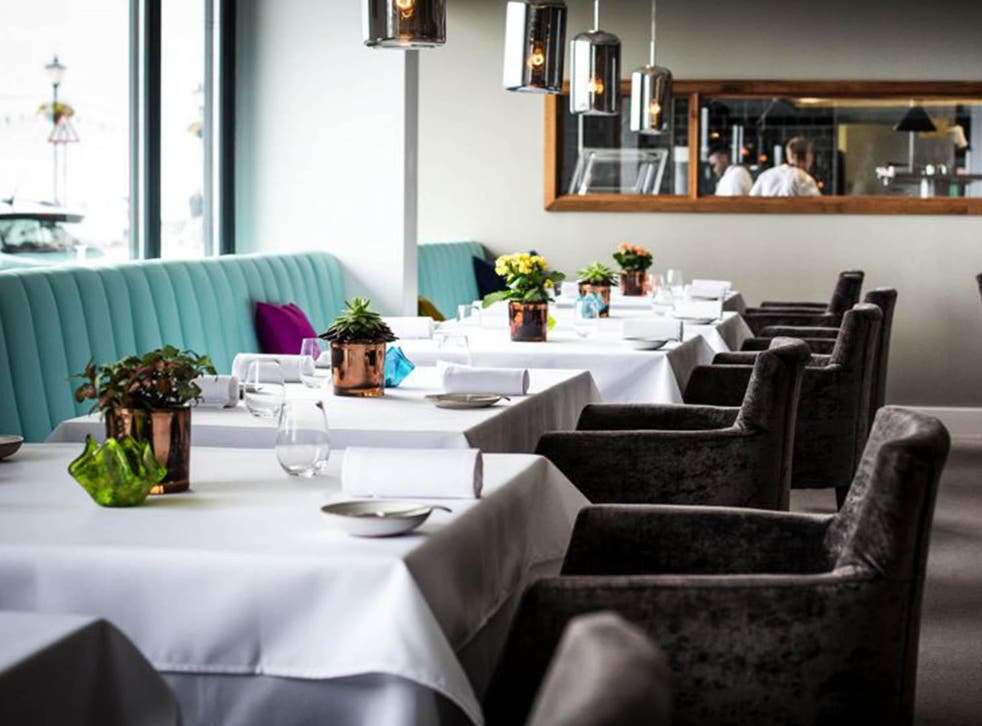 Cardiff is a city of many nicknames, from the City of Arcades – after its incredible abundance of Victorian arcades – to the 15-minute city because of its size. Well, I've got a suggestion for another moniker: the foodie city.
While the Welsh capital might be thought of as the home of cawl and Brains Brewery beer, immigration through the years means it's a thoroughly cosmopolitan city, and that's reflected in both the food and the culture in general.
From the quality of the produce to the level of cooking, at both the casual and the high end, Cardiff is staking a serious claim to being one of the most exciting places to eat in the UK.
Whatever people say about the size of Cardiff, you'll struggle to fit everything in on a short trip.
To help get my bearings I start with a food tour, organised by Loving Welsh Food, which runs every Friday and Saturday.
The itinerary certainly reads the part, promising the best of what the capital city has to offer, all through the lens of a knowledgeable guide.
It immediately delivers on the latter. Ieuan Rhys (an actor by trade, who had a part in long-running Welsh soap, Pobol y Cwm) knows Cardiff, and he knows his food.
We go through the city, starting off at Pettigrew's Tea Rooms for moist slices of bara brith (also known as speckled bread for its appearance) and laverbread scones (made from edible seaweed), before popping in to try cheese and charcuterie at Wally's, a truly exceptional deli that you'll wish you had where you live.
The tour takes you through Bute Park, down to Queen Street and through several arcades and Cardiff Market, a Victorian-era shopping centre which has stood the test of time and regeneration for more than 100 years.
It's here you'll find Ffwrnes, which is one of the last stops on the tour – also one of the newest additions to both the tour and the market. It's a Welsh success story, going from food truck to a more permanent location, and it's also a great example of how new businesses don't necessarily have to mean erasure of prior history, slotting in nicely alongside previous tenants.
They make an exceptional pizza, combining Neapolitan techniques with Welsh ingredients: their soppressata pizza – the standout pie on the menu – features sausage from Wales that would humble most Italians. I can't recommend a visit enough. If you can't make it then others suggest The Dough Thrower, which is just slightly less central.
The tour ends with warm welshcakes at Fabulous Welshcakes and Welsh-brewed Spanish-style beer at Bar 44. You can't get more Cardiff than that. Or so you think, until you turn a corner and there's another excellent place to eat staring you right in the face.
In this instance it's Madame Fromage, which dishes up an exemplary lamb cawl and an outstanding Welsh rarebit. In the same arcade you'll find Greazy Vegan, one of many vegan options in the city, offering fast food favourites, but just vegan. Try the "Big Moc" – their take on the Big Mac.
A leisurely 20-minute stroll from the city centre is the St David's Hotel on Cardiff Bay, home to the stunning Wales Millennium Centre, as well as the Pierhead Building and the extremely popular Techniquest. It's in an excellent location, and the hotel itself more than matches up. A warm welcome in the impressive Guggenheim-like reception is followed by the offer of Welshcakes to take up to your room.
We're in one of the newly-refurbished rooms, which is all earth tones and clean lines with one of the most comfortable beds I can remember sleeping in. They're very proud of their green credentials: toiletries aren't offered as minis, but rather larger and refillable bottles of shampoo and conditioner. They also don't give you slippers on arrival, but you can request some if you're going to the spa, which I'd definitely recommend for the decent-sized pool and excellent jacuzzi.
We have dinner at the hotel's restaurant, The Admiral St David, that has amazing views overlooking the bay. Sadly during our visit the weather was slightly apocalyptic, but the food in the pan-Asian leaning restaurant more than makes up for it. I choose the sticky, slow cooked lamb shank (Welsh, naturally) on noodles, aubergine and broccoli, which comes as an incredibly generous portion.
The lamb is magnificent but the noodles feel surplus to requirements; go for the Caerphilly mash as a side too. Far more suited to being eaten with noodles is the chicken laksa, which hits with you deep curry flavours and a creamy coconut base.
It's an excellent laksa, far better than you would ever think to find in a hotel restaurant in Cardiff. In fact, the food is so good here it's a destination, with many of the people in the dining room not staying in the hotel. It's worth a trip out, especially if you stay for the warm banana bread and coffee ice cream.
But this isn't it, next up is Restaurant James Sommerin in Penarth. It has a Michelin star and four AA rosettes, and we happily follow what we read on the website earlier: go for the tasting menu. It's not a hard decision – just choose between six and nine courses and beyond that it's all left as a surprise.
In fact, one of the waiters claims that every table is served a slightly different menu, which I have no real way of verifying but adds to the mystique. What I do know is that whatever the other tables were being served, it wasn't half as good as the food we received. How could it have been? We were clearly given the best menu available. Right? From the starter of an exceptional pea ravioli to a poached lobster dish, this is serious cooking – and once again, the ingredients and local produce really shine through.
Take the main course, a dish using lamb reared 0.3 miles away from the restaurant, which could be served up simply as a steak and most diners would be happy, given you can truly taste the terroir of the meat. However, the lamb is spiced and served alongside a deep-flavoured jus, as well as butternut squash and a touch of coconut, which provides a hint of sweetness to offset any gaminess in the meat.
That's nearly overshadowed, however, by the dessert – a soufflé with a scoop of Parma Violet ice cream, which is possibly one of the best bites of food I've had so far in 2019. It's an excellent restaurant that is deserving of its awards and perfect for a special occasion should you find yourself in Cardiff or Penarth.
The closest competitor to the soufflé and Parma Violet ice cream came in the form of another meal, at the gorgeous Park House restaurant, and it came right at the start of the meal. A foie gras, salted caramel and fennel tuile amuse bouche which was just the right amount of fatty and sweet that threatened to overshadow the three-course Sunday lunch.
The roast, however, stands its own ground and is an excellent weekend option, particularly with your parents. As impressive as the food is here, the wine is what really stands out, and they have the awards to back that up. The list even features a 1986 Castillo Ygay Blanco Gran Reserva Especial, which is sadly out of my price range but tells you a lot.
My suggestion to visitors who are in Cardiff for rugby, football or a night on the town is to explore and try the best of what Wales has to offer. Have a cawl at Madame Fromage, try the cheese (particularly the black bomber) at Wally's and enjoy an outstanding meal at Restaurant James Sommerin.
It's a place that inspires passion and when I asked for recommendations I was inundated. There's a lot to like here and there's a lot more to the city than Chippy Alley. The foodie city? I think so.
Join our new commenting forum
Join thought-provoking conversations, follow other Independent readers and see their replies