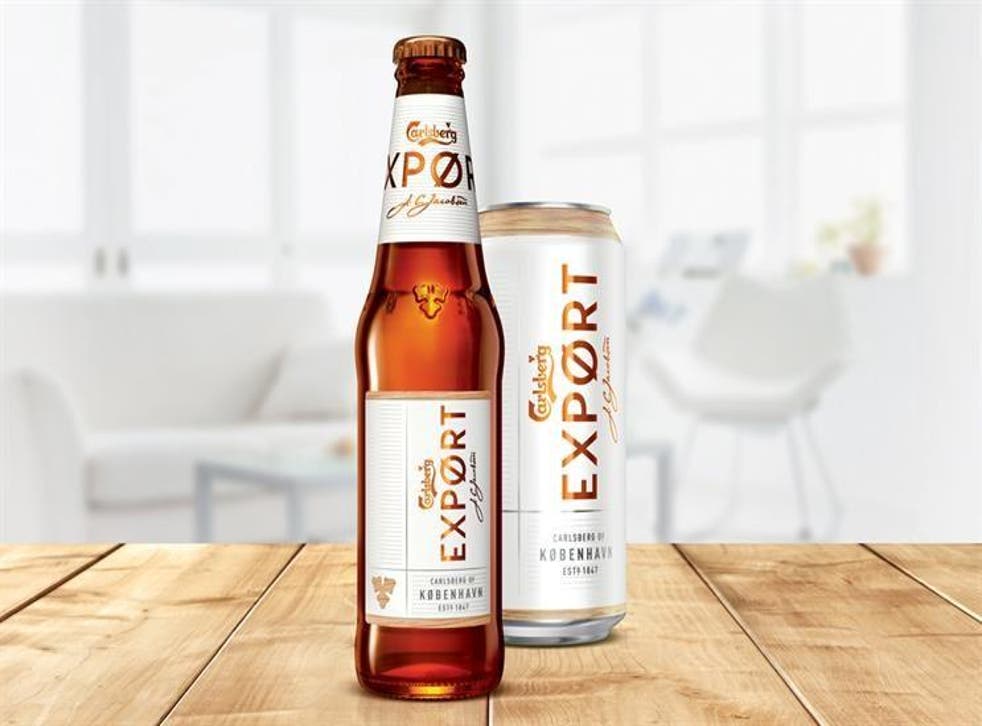 Carlsberg beer undergoes £15m rebrand in attempt to win back millennials
The new design reinforces the brand's Danish heritage
The British beer scene has undergone huge changes over the past few years, with the public shunning lager for artisan craft brews.
And who's been driving this trend? Why, millennials, of course.
So in an attempt to win back those trendy beer-guzzling young folk, Carlsberg is rebranding.
The company has invested £15m in their rebranding, which commences with the relaunch of Carlsberg Export, their premium lager, in February 2017.
The new look has been designed to have a more premium feel and it embraces the brand's Danish roots - after all, we all want to be Scandi these days.
Getting rid of their well-known green bottles, the new Export is spelled with a distinctive Danish Ø and features the signature of Carlsberg founder J.C. Jacobsen, placing the focus on the brand's heritage.
Liam Newton, vice president of Marketing at Carlsberg UK explained: "By reminding people of where Carlsberg comes from and adopting some of the positive attributes from the people of Denmark, we believe we will have a powerful platform from which to connect with millennials in a meaningful way."
What's more, Carlsberg are also introducing new beer sizes, including 330ml-sized and 660ml bottles.
The rebranding comes after a year of customer research, analysis and trend-monitoring and it is hoped that it will increase the beer's appeal amongst influential millennials.
"Standard and premium lagers recruit new drinkers, and if consumers don't enter through these segments, it is unlikely they will move into world and craft. This means brands like Carlsberg and premium beers like Carlsberg Export remain vital to the long-term health of the entire beer category," Newton said.
And it's not just with trendy new packaging that Carlsberg is hoping to entice younger drinkers - they're also working with Danish actor Mads Mikkelsen, best-known for his roles in Casino Royale, The Hunt and Hannibal, on the campaign to reinvigorate Carlsberg's image.
Join our new commenting forum
Join thought-provoking conversations, follow other Independent readers and see their replies