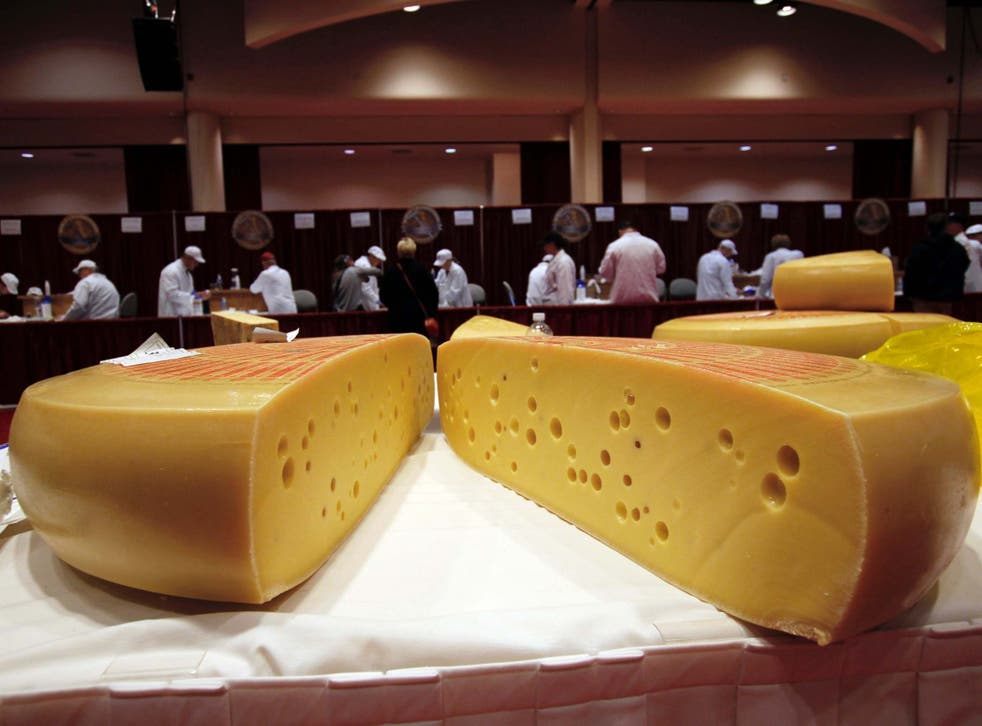 Swiss gruyere crowned world's best cheese in annual competition
Michael Spycher of Switzerland beats more than 3,600 other entries 
Olivia Petter
Friday 06 March 2020 17:09 Comments
A gruyère from Switzerland has been chosen as the world's best cheese in a global competition.
The World Champion Cheese Contest takes place every two years in Wisconsin, bringing together entries from 26 nations.
This year, Michael Spycher from Bern, Switzerland was awarded the top prize for his gruyère, beating a record-breaking 3,667 entries.
Spycher also took home the award in 2008.
The runner-up cheese was also Swiss: a hard cheese made from cow's milk by Hardegger Kase AG.
In third place was a type of gouda cheese hailing from the Netherlands.
The competition is the largest of its kind in the world and sees 55 judges inspect the products, making assessments on scent, taste and texture.
Among the judges are cheese graders, cheese buyers, dairy science professors, and researchers.
In total, the judging panel includes people from 19 nations and 14 states.
However, one judge along with 30 people from a university in Japan were unable to attend the competition at the last minute because they were not permitted to travel internationally due to coronavirus, the organisers said.
The number of people with coronavirus in the UK has tripled in the last three days, with 163 confirmed cases.
Globally, there have been more than 100,000 cases to date and 3,400 deaths.
Register for free to continue reading
Registration is a free and easy way to support our truly independent journalism
By registering, you will also enjoy limited access to Premium articles, exclusive newsletters, commenting, and virtual events with our leading journalists
Already have an account? sign in
Join our new commenting forum
Join thought-provoking conversations, follow other Independent readers and see their replies