Cheese tea is a thing - and it's coming to the UK
Would you try it?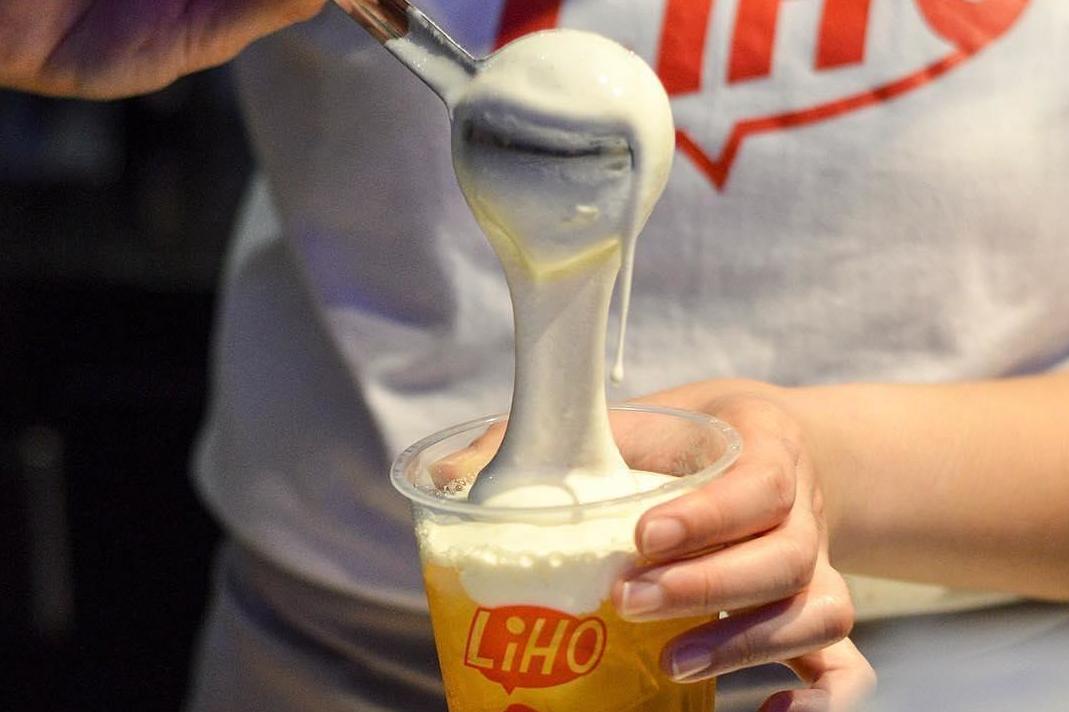 For those who have a hard time accepting hipster food trends (see rainbow lattes) - brace yourselves.
The latest trend in cuisine poses a threat to one of Britain's longest standing traditions: teatime.
Say hello to cheese tea: an iced beverage topped wish lashings of frothy, whipped cheese.
Though unappetising to some, the avant-garde beverage has already proven extremely popular in Taiwan, where it was created.
It has since spread to the food stalls of Singapore, Hong Kong and most recently, New York - hence why people are both concerned and excited that we might be about to see a cheese tea invasion on British soil.
At Happy Lemon - a Taiwanese bubble tea chain that already exists in London - in New York's Flushing district, customers can buy up to four different flavours of the tea, Condé Nast Traveler reports, describing it as macchiato-like in form.
These include green tea with salted cheese and chocolate with salted cheese (the new salted caramel?).
You can also buy variations of the tea on the West Cost at LA's Little Fluffy Head Cafe, where "Camoflauge Matcha" and "Dirty Mess Milk Tea" are some of the options on the menu.
The original recipe used a powdered form of cheese, however, now innovators are going an extra mile to achieve that distinctive, and reportedly smooth, flavour by topping their teas with fresh cream cheese.
Not too dissimilar from a frappé in its humble beginnings, baristas making the cheese teas begin by beating a cream cheese base with evaporated milk until it begins to froth.
Then, this is poured into the iced tea beverage, acting as a fluffy topping.
Naturally, the drink is already a bonafide hit on Instagram, with eager cheese-tea drinkers avidly sharing their unique tea-drinking experiences on the platform.
Join our commenting forum
Join thought-provoking conversations, follow other Independent readers and see their replies