UK's favourite food to eat on Christmas Day revealed
What is the most popular food for a festive dinner?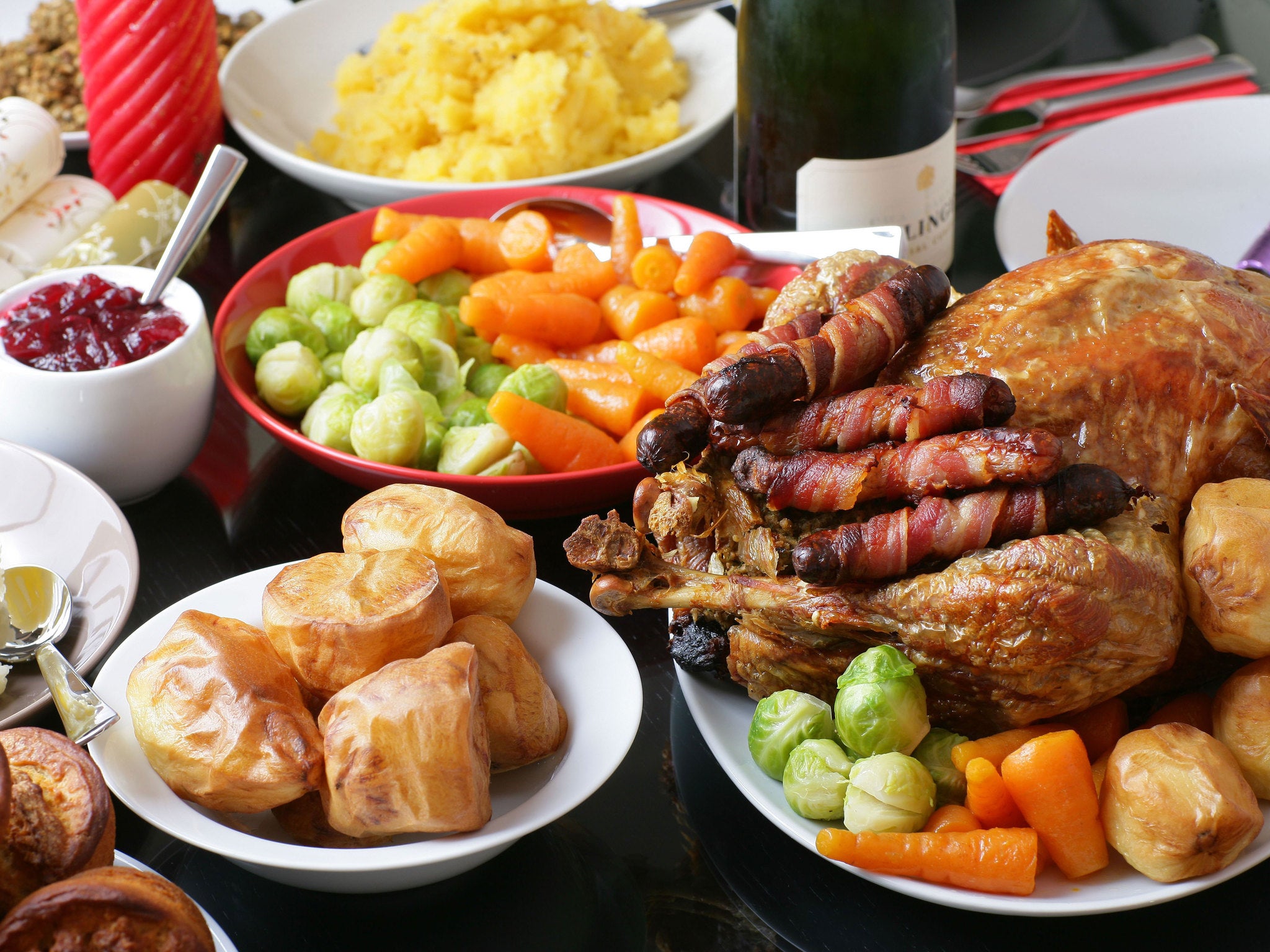 Britain's favourite Christmas dinner ingredient has been revealed - and it's not the turkey.
When it comes to the festive meal, most families opt for turkey with all the trimmings, followed by a mountain of Christmas pud and a good old family row.
But, according to a survey of 2,000 Asda customers, the festive bird doesn't take the top spot.
Wading in at number one is perhaps the most humble of merry munchies – the traditional roast potato.
Carrots took second place followed turkey, gravy, stuffing, 'pigs in blankets', parsnips, sprouts, Christmas pud and Yorkshire pudding.
At the bottom of the list is avocado while kale, spinach, chips and nut roast saunter slightly ahead.
The survey, which marks the launch of Asda's Christmas TV advert this week, also highlighted the 10 days of Christmas, and pointing out that December 5 is the day most of us put up our tree, decorations and watch our very first Christmas-themed movie.
John Lewis 2016 Christmas Advertising Campaign 'Buster The Boxer'
Show all 14
The average Brit will buy their first gift on November 20 and enjoy their first glass of festive fizz on December 7.
"Christmas is one of those occasions that doesn't need messing with too much," an Asda spokesman said.
"We've done our best this year to make traditional favourites that little bit more special and have won numerous awards for things like our new recipe mince pies, cranberry sauce and festive turkey – all key components for the perfect Christmas."
The survey also highlights that despite a rise in technological advances, most people will be enjoying a traditional Christmas this year.
Almost half of us will don a paper crown and over 60 per cent continue to send Christmas cards by post.
Join our commenting forum
Join thought-provoking conversations, follow other Independent readers and see their replies