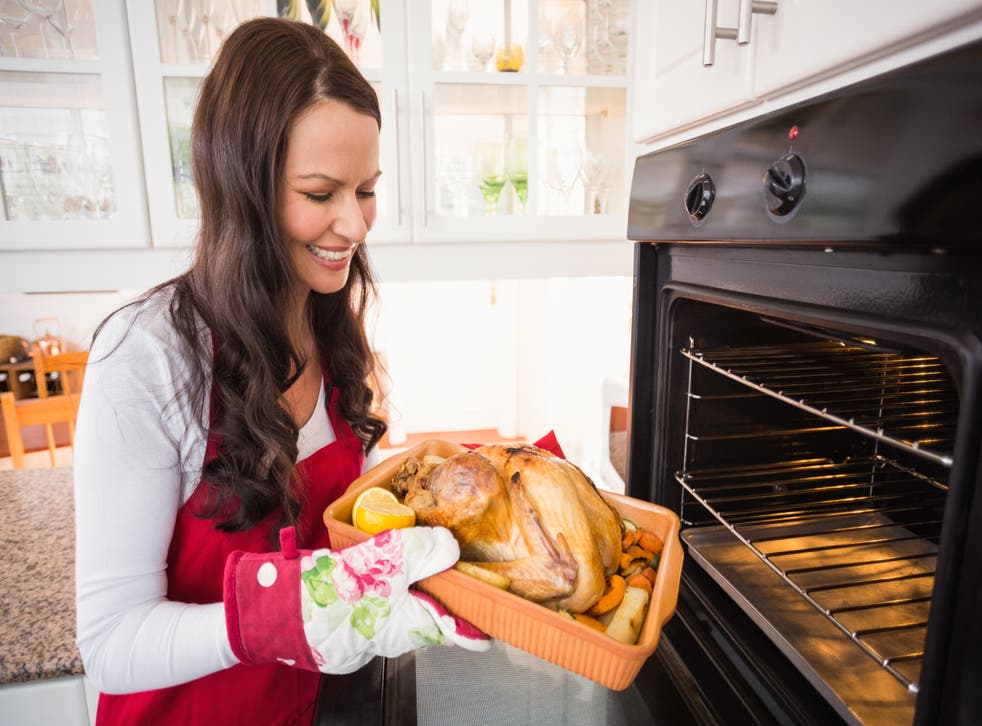 Chefs share their tips for cooking Christmas dinner for one
A turkey sandwich can easily become the main dish
As the pandemic continues, it should come as no surprise that for most people, Christmas will look different this year.
While we can still expect the festive lights, and even partake in holiday traditions such as decorating a Christmas tree, or baking holiday cookies, a traditional Christmas dinner attended by extended family is unlikely to be a possibility.
If this means that you find yourself home alone this Christmas, the good news is it's easy to create a holiday meal for one - and you get to keep all of the leftovers.
To find out which recipes are perfect for a miniature Christmas dinner, we spoke to two top chefs, who shared their tips for creating a downsized dinner that still manages to be special.
Swap out turkey for a smaller poultry
According to Michael Carr, the head chef at Fenchurch Restaurant in London's Sky Garden, a duck is the way to go for a smaller Christmas dinner, rather than the traditional turkey.
For the perfect entree, he recommends searing a duck breast and serving it alongside red cabbage, cranberry jam, sprouting broccoli, bacon sprouts and bread sauce.
"We have a similar dish in Fenchurch that is made with goose," he told us.
To make sure the duck is perfectly cooked, Carr shared his "great trick," which includes taking the duck legs and roasting them in a baking tray alongside some juniper and chopped carrots until they are almost cooked.
"Once the legs are almost cooked, you then lay the duck breast or duck crown on top so they can roast together and come out perfectly cooked at the same time," he explained.
Make some dishes the day before
Whether you're cooking for many or just yourself, most chefs agree that it is useful to spread out the cooking so you're not overwhelmed on the day of.
According to Carr, you can brine the meat the day before, while dishes such as "cranberry jam and bread sauce taste much better the day after making".
While it may just be you this Christmas, that doesn't mean you should spend the entire day cooking.
Opt for a smaller cut of turkey
If you know that you'll be craving the traditional Christmas dinner components this year but don't want to deal with the hassle of cooking an entire turkey, chef Callum Graham, the head chef of Bohemia, recommends making his "ultimate turkey sandwich".
"Rather than making a full Christmas dinner, if you're cooking for one I'd recommend my ultimate turkey sandwich. I often make it with leftovers, but it would work just as well for the main event as it is so delicious," he told us.
To make the sandwich, you first need a turkey steak, which Graham says should be fried on both sides for around three minutes each.
Once the turkey is cooked, he recommends placing the meat on a "toasted and buttered ciabatta, spread with a hearty layer of cranberry sauce".
Turkey won't be the only protein on the sandwich, however, as the recipe then calls for it to be topped with 100g of cooked sausage meat and pancetta which has been fried until it is "golden and crispy".
"After that comes the Brussels sprouts - dice them and fry in the oil from the pancetta until browned, before adding some chopped chestnuts and cooking for around four minutes more," Graham said. "Add this as your final layer before topping with the other half of the ciabatta then enjoy!"
Make a new dish with turkey leftovers
Lots of leftovers isn't necessarily a bad thing, as it just means you can get creative.
One dish Carr recommends making with turkey leftovers is a bacon and turkey pie, which he said is "something a little different, but still in keeping with the Christmas festivities".
"Instead of having a Boxing Day sandwich, you could combine the leftover meat in a pastry topped pie with a chestnut cream," he suggested, referring to the day after Christmas Day.
Most traditional desserts are easy to size down
According to Carr, a Christmas alone doesn't mean you have to give up desserts such as a sticky toffee pudding made with a Christmas panettone, served with vanilla ice cream or a pavlova made with meringue, Christmas pudding cream and delicious figs - as it is "possible to make smaller versions for dining for one".
Order in
Spending the holiday alone is actually the perfect excuse not to cook - and it means you can support local restaurants.
Opt for a Christmas meal cooked by an actual chef or decide to go a different route entirely and order sushi this Christmas.
Register for free to continue reading
Registration is a free and easy way to support our truly independent journalism
By registering, you will also enjoy limited access to Premium articles, exclusive newsletters, commenting, and virtual events with our leading journalists
Already have an account? sign in
Register for free to continue reading
Registration is a free and easy way to support our truly independent journalism
By registering, you will also enjoy limited access to Premium articles, exclusive newsletters, commenting, and virtual events with our leading journalists
Already have an account? sign in
Join our new commenting forum
Join thought-provoking conversations, follow other Independent readers and see their replies