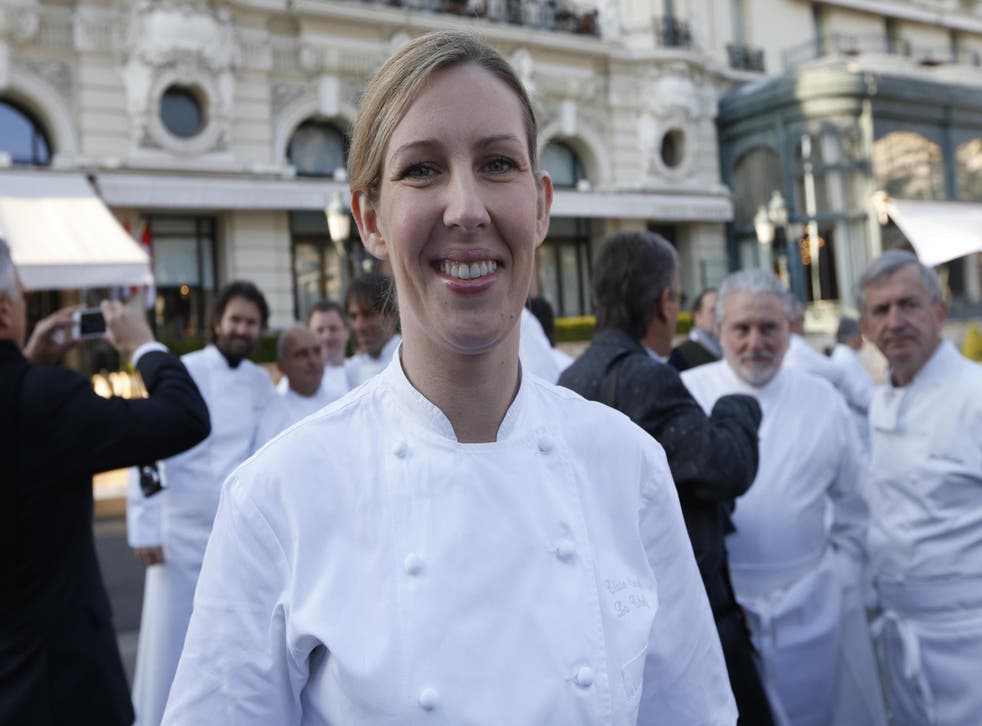 Britain's Clare Smyth wins controversial 'World's Best Female Chef' award
The award has previously been labelled 'insulting' by industry experts
Clare Smyth has been named "Best Female Chef", a prestigious accolade distributed by the international awards body, World's 50 Best Restaurants.
The London-based chef is the first and only woman in Britain to run a restaurant with three Michelin stars in the UK.
She opened her Notting Hill restaurant, Core by Clare Smyth, last summer and it has since been lauded by industry experts for its artisanal flair and sustainable ethos.
Smyth was also recently praised at British GQ's annual Food and Drink Awards, where Core was named "Best Restaurant".
Plus, she was honoured with an MBE in 2013 for her contributions to the hospitality industry.
The 39-year-old culinary star grew up on a farm in Northern Ireland before moving to England in her teens and training under some of the world's most renowned chefs, including a stint working under Gordon Ramsay at his eponymous restaurant in Chelsea.
Topping the poll of more than 1,000 culinary experts, Smyth hopes that winning the Elit Vodka World's Best Female Chef Award will help champion the extent of homegrown culinary talent, telling the Evening Standard that celebrating British produce is at the heart of her approach to cooking.
"British produce is better than it has ever been with chefs ­working closely with producers, which is driving the quality higher and higher," she said.
However, the gendered award is not short of controversy.
In 2013, Anthony Bourdain questioned the validity of such an award in a tweet:
Meanwhile, Eater labelled the award as "absurd" and "insulting", with editor-in-chief Amanda Kludt arguing that it is an accolade entrenched in sexism, particularly given that no such counterpart for male chefs is distributed by the same awards body.
​"I stood shoulder to shoulder with men in the toughest kitchens in the world and excelled and loved it," Smyth told The World's 50 Best Restaurants.
"So to separate [male from female chefs] for me is strange, but we don't see enough women coming through at the top and we need to do something about it.
"I would love to see very soon that we don't need gender specific awards because women will have recognition and there will be a balance in the industry. Hopefully we'll see plenty of women on the 50 Best list and there won't be a need for that award."
Register for free to continue reading
Registration is a free and easy way to support our truly independent journalism
By registering, you will also enjoy limited access to Premium articles, exclusive newsletters, commenting, and virtual events with our leading journalists
Already have an account? sign in
Register for free to continue reading
Registration is a free and easy way to support our truly independent journalism
By registering, you will also enjoy limited access to Premium articles, exclusive newsletters, commenting, and virtual events with our leading journalists
Already have an account? sign in
Join our new commenting forum
Join thought-provoking conversations, follow other Independent readers and see their replies