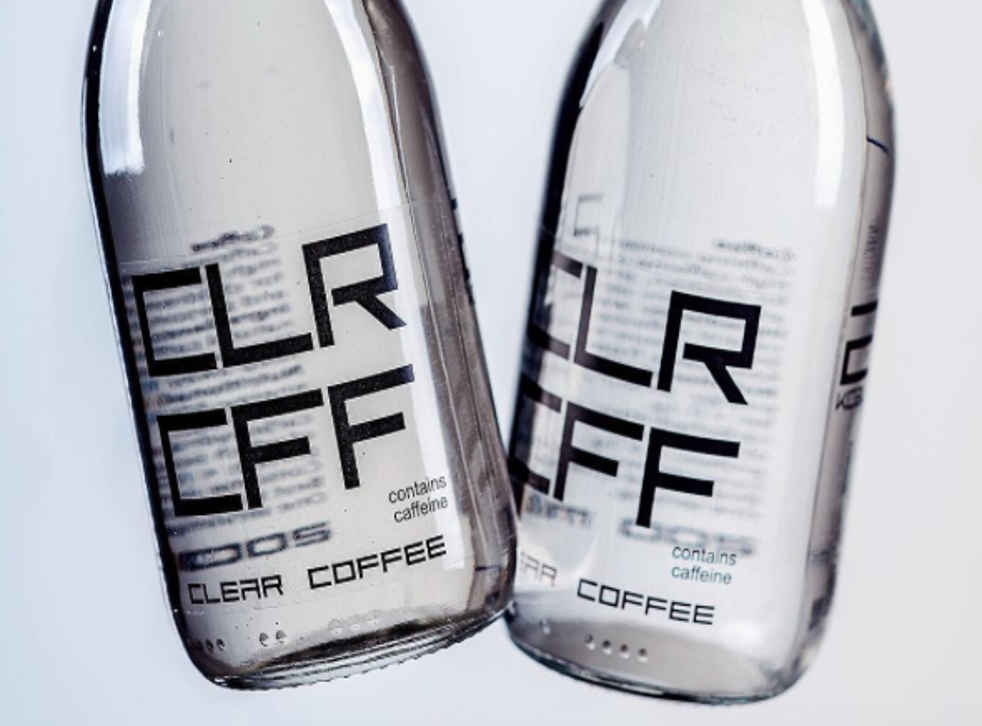 CLR CFF: Someone has invented the world's first colourless coffee drink
Finally, we can wave goodbye to coffee stained teeth
Coffee lovers are an inventive bunch – think espresso tonics, meringue coffee and even coffee butter spread – but, there's now a new beverage which looks set to reinvent the entire sector; clear coffee.
That's right, someone has actually invented the world's first colourless coffee drink.
Created by Slovakian brothers David and Adam Nagy, 'CLR CFF' was born after the pair struggled with teeth stains from drinking so much coffee.
As such, they sought out to make a refreshing ready-to-drink beverage that provided the same boost as coffee but wouldn't affect their pearly whites.
It might look like a bottle of water but the brand's website promises that it's made from "high quality Arabica coffee beans" using "methods which have never been used before."
After spending three months experimenting to crack the perfect formula, the duo insist that CLR CFF has a fresh, aromatic taste that's free from preservatives, stabilisers and sweetners.
What's more, it doesn't require any sugar or milk and still contains an impressive caffeine content of 100mg per bottle.
Available via the brand's website, Selfridges and Whole Foods, protecting your gnashers comes at a steep price though. A two- pack costs £5.99 though they do say a single bottle should last all day.
Register for free to continue reading
Registration is a free and easy way to support our truly independent journalism
By registering, you will also enjoy limited access to Premium articles, exclusive newsletters, commenting, and virtual events with our leading journalists
Already have an account? sign in
Register for free to continue reading
Registration is a free and easy way to support our truly independent journalism
By registering, you will also enjoy limited access to Premium articles, exclusive newsletters, commenting, and virtual events with our leading journalists
Already have an account? sign in
Join our new commenting forum
Join thought-provoking conversations, follow other Independent readers and see their replies