Coca-Cola stops factory trips for schoolchildren amid obesity crisis
More than 15,000 students visit the factories every year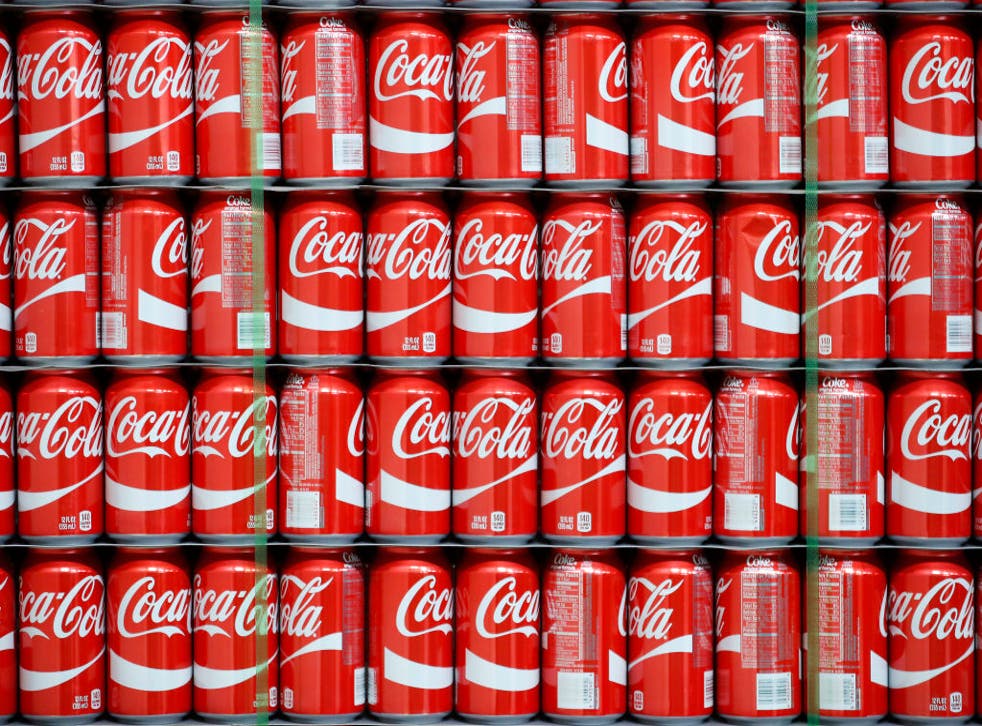 Coca-Cola is going to stop arranging factory trips for schoolchildren in addition to its annual Real Business Challenge amid a childhood obesity crisis.
Over the past decade, Coca-Cola European Partners (CCEP) has hosted more than 110,000 visitors at its six education centres, welcoming more than 15,000 secondary school and university students every year.
390,000 secondary school students have also taken part in the Real Business Challenge, a national competition that aims to help pupils develop useful skills such as teamwork and problem-solving.
CCEP has now announced that it will be shutting down both its educational programme and the Real Business Challenge in order to reassess the way in which the brand works with young people.
"Although we took the difficult decision to close our education programme last summer, this decision was taken internally and was not in response to any external pressures relating to our business or our products," a spokesman from CCEP told The Independent.
"We remain absolutely committed to addressing the barriers that prevent young people from entering the workplace, and we are currently reviewing how we can continue our work with young people in ways that best support their needs in the communities in which we operate.
"We are proud of our education programme and the role it played in helping to improve the employability skills of many thousands of young people for more than a decade.
"We believe passionately that businesses like ours can play a positive role in enhancing the economic wellbeing of the young people in our communities, whether that is through formal opportunities, such as our popular apprenticeship scheme, or other programmes which give students the skills and confidence they need to succeed in the world of work.
"That's why our education programme was never used to promote our brands. In our last Real Business Challenge, for instance, students were tasked with creating a local marketing campaign to support the Special Olympics. And visitors to our Education Centres were only ever offered water or juices to drink, in line with the school food regulations."
While the spokesman has stressed that the decision to stop the factory visits and Real Business Challenge has not been influenced by external pressures, this news comes following growing opposition over the promotion of drinks with a high sugar content to young children.
"We have a childhood obesity crisis, we'll only tackle it with tough decisive action," tweeted Jonathan Ashworth, Labour MP for Leicester South.
"As well as banning junk food advertising on family TV, improving labelling and sugar tax it's also time to ban the sale of high-sugar energy drinks to children."
Celebrity chef Jamie Oliver retweeted Ashworth in support of his message.
It has recently been revealed that CCEP will be closing a manufacturing site in Milton Keynes and a distribution centre in Northampton, which could lead to the loss of 288 jobs.
However, there are plans in place to create 121 additional jobs at other locations.
Register for free to continue reading
Registration is a free and easy way to support our truly independent journalism
By registering, you will also enjoy limited access to Premium articles, exclusive newsletters, commenting, and virtual events with our leading journalists
Already have an account? sign in
Register for free to continue reading
Registration is a free and easy way to support our truly independent journalism
By registering, you will also enjoy limited access to Premium articles, exclusive newsletters, commenting, and virtual events with our leading journalists
Already have an account? sign in
Join our new commenting forum
Join thought-provoking conversations, follow other Independent readers and see their replies