Coca-Cola launches world's first official Coke slushies
It's launching in pouches in Japan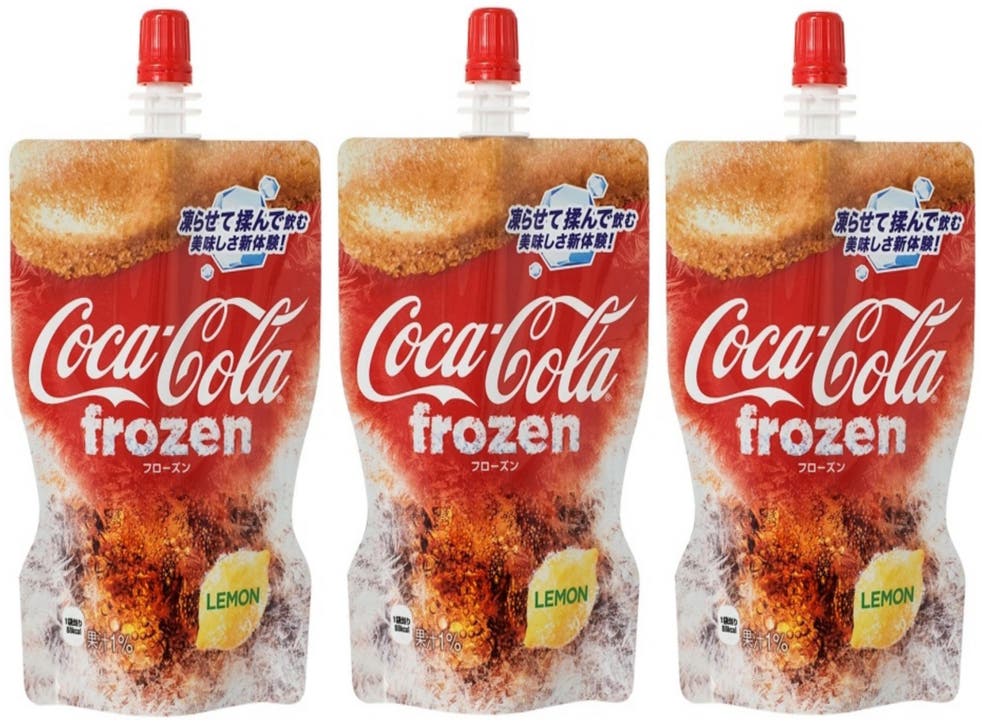 With warmer weather just about, possibly, almost on the horizon, you may be dreaming of hot, sunny days and balmy summer evenings.
And on such occasions, there's nothing some people like more than a slushy. Or a chilled can of your Coca-Cola variant of choice.
It's good news for many then that Coca-Cola is launching the world's first official Coke slushy.
Sure, we've all seen unbranded cola slushies swirling around at funfairs, but this is Coca-Cola's first official frozen venture.
Coca-Cola Frozen Lemon has been eight years in the making, but is only hitting the market in Japan for now.
Available in pouches, the idea is that consumers will be able to massage it as much as they like to get their preferred level of crunchiness.
It will be sold both frozen and unfrozen, allowing customers the option to take the pouches home and freeze them themselves.
The company is so confident about its new packaging, however, that it's launched frozen Fanta pouches too.
Whilst initial reaction to lemon Coke variants around the world was mixed back in 2001, the company hopes the flavour will lend itself perfectly to slushy form.
In the UK, the latest flavours to hit supermarket shelves are Coke Zero peach, and Diet Coke mango and cherry, offering an increased range of fruity drinks for spring.
Register for free to continue reading
Registration is a free and easy way to support our truly independent journalism
By registering, you will also enjoy limited access to Premium articles, exclusive newsletters, commenting, and virtual events with our leading journalists
Already have an account? sign in
Register for free to continue reading
Registration is a free and easy way to support our truly independent journalism
By registering, you will also enjoy limited access to Premium articles, exclusive newsletters, commenting, and virtual events with our leading journalists
Already have an account? sign in
Join our new commenting forum
Join thought-provoking conversations, follow other Independent readers and see their replies