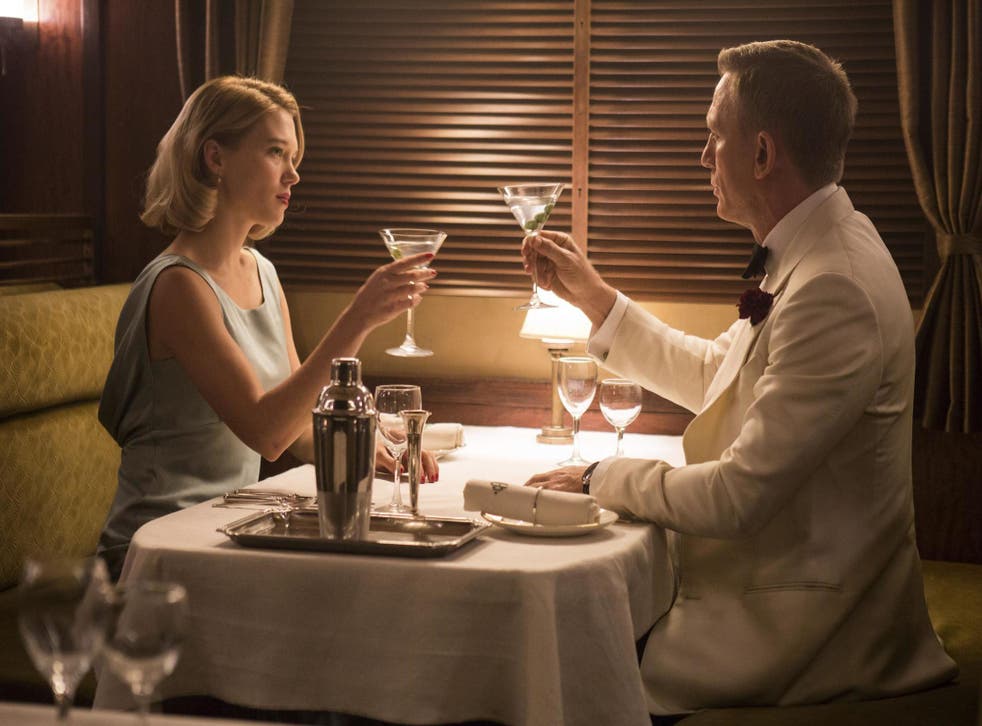 The six most overrated cocktails, according to an expert mixologist
The popular Negroni apparently isn't all it's cracked up to be
Sipping a Piňa Colada in the evening sun while on holiday, you may think you look like the perfect picture of sophistication and elegance.
However, are you actually enjoying the taste of the white rum, pineapple juice and coconut cream combo? Or are you drinking it simply because you think you should?
According to expert mixologist Tristan Stephenson, the creamy concoction is one of several cocktails that are highly overrated, despite its popularity.
Stephenson, who's a cocktail consultant at Fluid Movement and author of The Curious Bartender, also thinks the Negroni cocktail would taste a lot nicer if its original recipe was revamped.
This may come as a surprise to fans of the beverage, considering the fact that the Negroni was named runner up on the list of the world's best-selling classic cocktails by Drinks International this year.
The Vesper Martini, which James Bond famously names after Vesper Lynd in Casino Royale, is also apparently far more about style than it is about substance.
Curious to find out whether your favourite tipple made it onto the list? Here are six of the most overrated cocktails, as outlined by Stephenson:
1. Negroni
The Negroni is a hugely popular Italian cocktail, made from a blend of gin, vermouth and Campari and garnished with an orange peel.
In Stephenson's opinion, mixing the three ingredients together in equal proportions isn't wise, as the flavour of the gin is overpowered by the vermouth and Campari.
"Classic Negroni specifications simply do not work and produce a very bittersweet drink in need of a lot of dilution," he tells The Independent.
"Most importantly though, the gin barely features in the drink, which, considering it's one third of the ingredients, is not what I would call a successful piece of mixological execution."
Stephenson recommends swapping the gin for bourbon in order to create a Boulevardier cocktail instead.
2. Sidecar
The Sidecar cocktail, which traditionally consists of cognac, triple sec and lemon juice, allegedly originated in Paris following the First World War.
However, Stephenson doesn't think the nostalgia attached to the drink is enough to salvage its underwhelming taste.
"Cocktails should be at least as good as the sum of their parts," he says.
"The Sidecar manages to erase the nuances of cognac with flabby orange liqueur then attempts to balance it with a large slug of lemon juice. It just doesn't work."
3. Vesper Martini
007 is known for being quite a heavy drinker, which is why it should come as no surprise that the cocktail he conceived is extremely strong.
"People order these became James Bond does. Big mistake," Stephenson says.
The Vesper Martini is made from a mixture of gin, vodka and Kina Lillet, as outlined in Ian Fleming's 1953 novel Casino Royale.
The flavour of the gin is diluted far too much by the vodka for Stephenson's liking.
"Then there's the fact that you won't be able to walk straight after just two of them," he says.
Cocktails of the Movies - In pictures

Show all 12
4. Piňa Colada
It's abundantly clear that Stephenson is not at all fond of the overwhelmingly sweet Piňa Colada.
"This will be offensive to some because there are few drinks that speak of summertime by a holiday resort pool like a Piňa Colada does. But that's because it tastes (and looks) like suncream," he says.
"It's popular because it looks fancy, sounds fancy and is, for some reason, universally known."
Stephenson says that it is possible to make a Piňa Colada that pleases the palate.
However, because the classic recipe for the cocktail contains pineapple juice, sugar, coconut cream and rum, the result is usually extremely saccharine.
5. Sex on the Beach
In Stephenson's opinion, it isn't a case of the Sex on the Beach cocktail being overrated, but simply that it's far more popular than is merited.
"It tastes bad," he says. "It's basically a mash-up of fruit flavours that don't actually pair very well, spiked with vodka."
"No need to explain why it's popular."
A Sex on the Beach includes vodka, peach schnapps, orange juice and cranberry juice.
6. Irish coffee
A blend of hot coffee, Irish whisky, sugar and topped with thick cream, you'd think that the Irish coffee would be the ideal beverage for any coffee or whisky aficionado.
However, as Stephenson states, it's not that simple.
"Being both a coffee geek and a whisky geek, this ought to be my drink. But I don't like it, and neither should you," he says.
"The Irish coffee is basically a highly effective way of wasting balanced coffee and tasty whisky."
He explains how the smoky flavours of whisky don't pair well with coffee, which is why the combination doesn't work in his eyes.
"The whole thing is deeply unpleasant," he summarises.
Register for free to continue reading
Registration is a free and easy way to support our truly independent journalism
By registering, you will also enjoy limited access to Premium articles, exclusive newsletters, commenting, and virtual events with our leading journalists
Already have an account? sign in
Register for free to continue reading
Registration is a free and easy way to support our truly independent journalism
By registering, you will also enjoy limited access to Premium articles, exclusive newsletters, commenting, and virtual events with our leading journalists
Already have an account? sign in
Join our new commenting forum
Join thought-provoking conversations, follow other Independent readers and see their replies