Coffee in ice-cream cones: The new trend that gives you four minutes before you're covered in latte
But at least you can eat the cup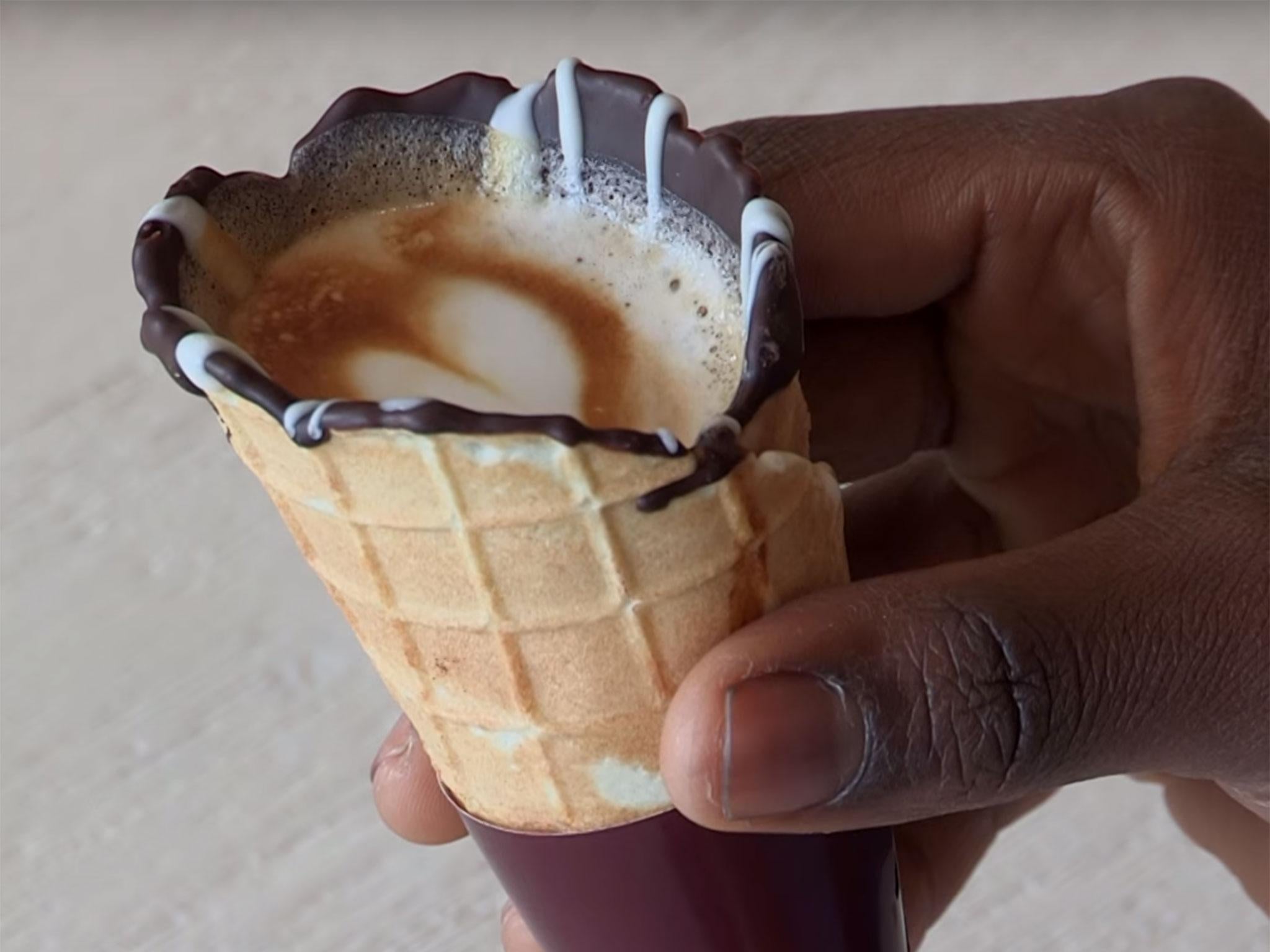 Pouring your morning coffee into a chocolate-coated ice-cream cone is the latest food fad - but you don't be fooled by the cute Instagrammable exterior.
They're a ticking time bomb, as it takes about four minutes for the cone to start to disintegrate and your cappuccino to meet the floor.
To turning coffee on its head you need to take some precautions: you can't really use those pale, thin ice-cream cones. You need the indulgent waffle kind.
Some are covered in chocolate and nuts, others with rainbow sprinkles.
While it's unclear who first poured some hot Joe into an ice cream cone, The Grind Coffee Company - a small café in Johannesburg, South Africa - says it is its signature drink.
It's a made-for-social-media thing, too - with the barista behind the drink saying he wanted to blend the internet's love of coffee and social media. It worked, and has now become something of an Instagram trend.
The 12 Best coffee shops
Show all 12
For creative types who like to take a little longer with their cup of coffee, rainbow lattes are where it's at, and the Piggy Back Café in Australia is one of the best.
Their Instagram feed, filled with colourful java, has almost 16,000 followers. Bears, birds, swans and fish have all been fashioned with foam.
That's all very impressive, but for now we'll probably stick with a latte on the morning commute.
Join our commenting forum
Join thought-provoking conversations, follow other Independent readers and see their replies