Choosing the second cheapest bottle and being afraid to try: The six biggest wine mistakes people make at restaurants
Don't be scared to admit your budget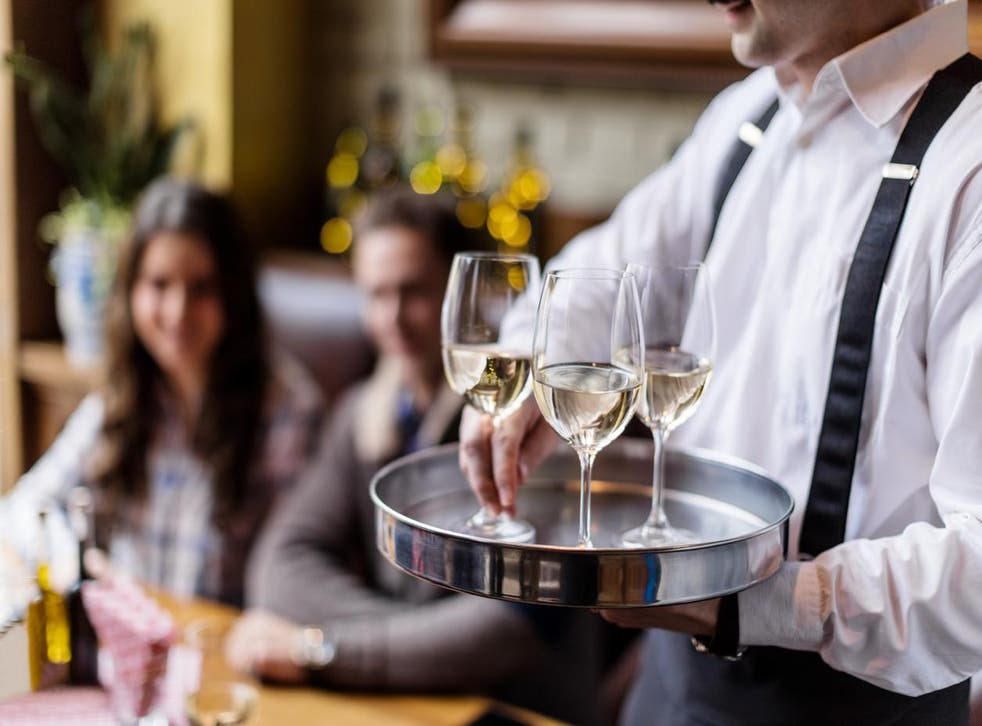 There's this massive stigma around 'choosing wine at a restaurant', but there really shouldn't be. At the end of the day, with a little common sense, it's actually super easy to pick out a lovely wine to give with your food.
We don't need to be wine experts; all we need is to not be afraid.
Below you'll see six of the most frequently observed hurdles I've come across which ultimately should help you enjoy your restaurant experience that little bit more!
1. Choosing a wine because it's the only grape you know
We've all been a little guilty of this before: you choose the wine on the list that you're most comfortable with, simply because you're most familiar with the grape variety.
However the important thing to ensure is that the food you've just spent money on is going to compliment the wine as well. If you've just ordered the steamed salmon with asparagus then a Cabernet Sauvignon from South Africa may not be the best choice.
Never be afraid to ask the waiter (or sommelier when available) what they think would work best. If they look confident in their choice then follow their advice, if they hesitate for a minute while trying to produce some story in their mind – the ball's back in your court.
You may want to appear like you know what you're talking about to impress, but ordering a wine just because that's what you drink at home doesn't necessarily mean it's going to go best with the food you're ordering – you may be disappointed. Explore. Be brave. Spread your vino-wings.
2. Choosing the second cheapest so you don't look like a cheapskate
Some restaurants can be very smart – they recognise that you don't want to appear like a complete cheapskate and in doing so will order the second cheapest bottle of wine on the menu.
What you don't know is given they are blatantly aware of this psychological habit, it's the second cheapest bottle that often has the highest mark-up and is also the cheapest wine they buy. In most cases, you're better off buying the house wine.
Price is an important factor, there's no denying that, but if you're not counting the pennies then splash out an extra couple of quid (£5-10) and there will be a hell of a lot more to choose from, some of which will be ideal for the food you've ordered.
3. Being afraid to try before you buy
The whole point of choosing a wine to go with your food is that it should elevate the experience.
We've all had that dreaded moment where we've ordered a bottle of wine and gone through the 'tasting' ritual only to discover we absolutely hate it – but the polite folk we are, we just nod our head and pretend everything is okay. Here's how to try and avoid this situation.
If you're ordering a wine which is available by the glass but not entirely sure which to have, just ask for a taste of two to three wines to see what you prefer.
The bottles will likely already be open, so it's no sweat off their back. Obviously, you can't take advantage and request a sample of every wine by the glass, but you get my drift – don't be afraid to try before you buy.
If you're ordering a bottle which isn't available by the glass, things become a little trickier, but it's still not the end of the world. Should you have taken the steps in this guide and asked the sommelier/waiter for a recommendation, you can be completely upfront and honest if you don't like it.
If it's a wine you've chosen yourself without any guidance then you may have to bite the bullet (unless its corked) – this is why it's always good to get the 'wine person' involved.
Obviously, you shouldn't abuse this way of thinking and in my experience the sommelier 99.9 per cent of the time makes a stellar recommendation. You also have to be realistic – the more money you're spending across your meal the more leverage you have.
Vegan winemakers Freya - In pictures

Show all 11
4. You don't have to spend a ton of money to speak to a sommelier
Everyone has a budget, some have more to play with, others have less, either way there's no shame in not buying a £50+ bottle of wine every time you dine out.
When a Sommelier is available you should always take advantage of the situation as it will completely elevate the evening. These guys and gals' world revolves around producing the best possible wine experience for their customers and you can be sure they will look after you.
Be upfront and tell them what you're looking to spend, explain what you want to eat and what you typically enjoy drinking, (even give them some tasting notes to go off) – chances are you will walk away a very happy customer.
In my experience, I've never met a sommelier who has looked down on me based on what I'm spending. In the unlikely instance that you do find this then make sure you get a business card for the GM at the end of the meal and make a complaint, sommeliers do a fantastic job and the mind-set of a minority shouldn't affect the majority.
5. Assuming one glass fits all
It's no secret that certain wines are best suited to certain glasses. Restaurants can get busy and in some cases, you could be given a 'standard' wine glass as opposed to something that will bring out the best in your wine.
If looking around you notice that there are different shaped glasses on other tables, make sure you're doing your wine justice and ask for said glass.
The general rule of thumb is a smaller wine glass for white wines (with the exception of Chardonnay) and larger wine glasses for red wines. Remember, most restaurants won't have a gigantic selection so you need to be realistic.
6. Being too polite to send bad wine back
We're a nation renowned for complaining too much yet simultaneously being too polite - ironic, isn't it? Put simply, if you think something is wrong with the wine, ask the waiter/sommelier to check it out and see what they think, don't continue to drink it.
If there was hair in your ice cream or a fly in your soup, you'd ask for a replacement – it's the same scenario here, never continue drinking a bottle of wine if you're unsure.
Granted, not everyone is a total wine expert and it may just be that there's sulphites in the wine which is making it smell a little off - those usually disappear after a couple of minutes once the wine is poured into the glass.
If you're unsure – ask. If it's off they should replace it, if it isn't (and they have some knowledge of wine) they should explain why.
Register for free to continue reading
Registration is a free and easy way to support our truly independent journalism
By registering, you will also enjoy limited access to Premium articles, exclusive newsletters, commenting, and virtual events with our leading journalists
Already have an account? sign in
Register for free to continue reading
Registration is a free and easy way to support our truly independent journalism
By registering, you will also enjoy limited access to Premium articles, exclusive newsletters, commenting, and virtual events with our leading journalists
Already have an account? sign in
Join our new commenting forum
Join thought-provoking conversations, follow other Independent readers and see their replies