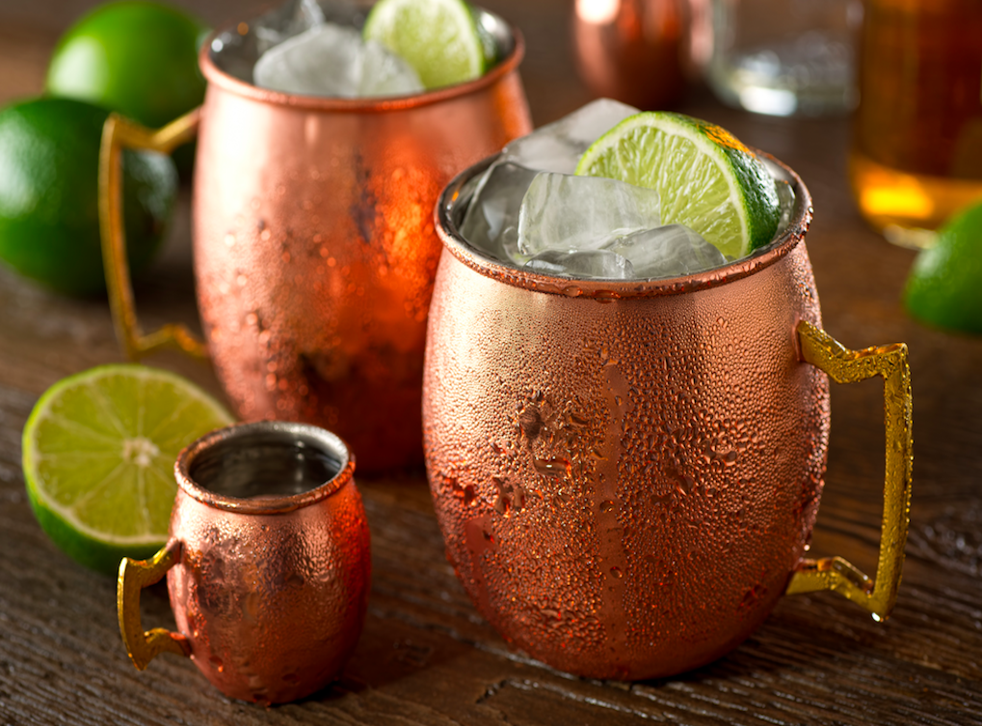 Copper cocktail mugs could give you food poisoning, experts warn
Sip that Moscow Mule with caution
Olivia Petter
Saturday 05 August 2017 12:26 Comments
Copper mugs that are often used for cocktails could give you food poisoning, warns a US state department.
The warning comes from Iowa's Alcoholic Beverages Division, who have declared that copper and copper alloys can be poisonous when consumed.
The state has adapted the Food and Drug Administration's Moral Food Code which prohibits copper from coming in direct contact with foods that have a pH below 6.0.
It's bad news for Moscow Mule fans, the Insta-friendly drink which is typically served in a trendy copper mug.
The popular, yet relatively simple, cocktail typically consists of vodka, ginger beer and lime juice and is often accompanied by a wedge of lime.
The average Mule has a pH well below 6.0 and is therefore deemed unsafe when consumed in this aesthetically pleasing manner.
However, cocktail snappers need not throw in the Valencia-filtered towel just yet.
Apparently copper mugs which are lined with a non-copper interior, such as nickel or stainless steel, have been deemed safe to use and are widely available.
Phew.
"High concentrations of copper are poisonous and have caused foodborne illness," the statement explains.
"When copper and copper alloy surfaces contact acidic foods, copper may be leached into the food," which subsequently leads to copper poisoning, it says. 
According to the NHS, symptoms of copper poisoning include vomiting, stomach pains, confusion, drowsiness and fainting fits.
Copper toxicity, sometimes referred to as hypercupremia or copperiedus, can also occur from eating acidic foods that have been cooked in uncoated copper cookware.
Register for free to continue reading
Registration is a free and easy way to support our truly independent journalism
By registering, you will also enjoy limited access to Premium articles, exclusive newsletters, commenting, and virtual events with our leading journalists
Already have an account? sign in
Join our new commenting forum
Join thought-provoking conversations, follow other Independent readers and see their replies