Reusable containers safe to use during coronavirus pandemic, experts say
'We should make every attempt to avoid over-consumption of single-use plastics,' states Oxford University professor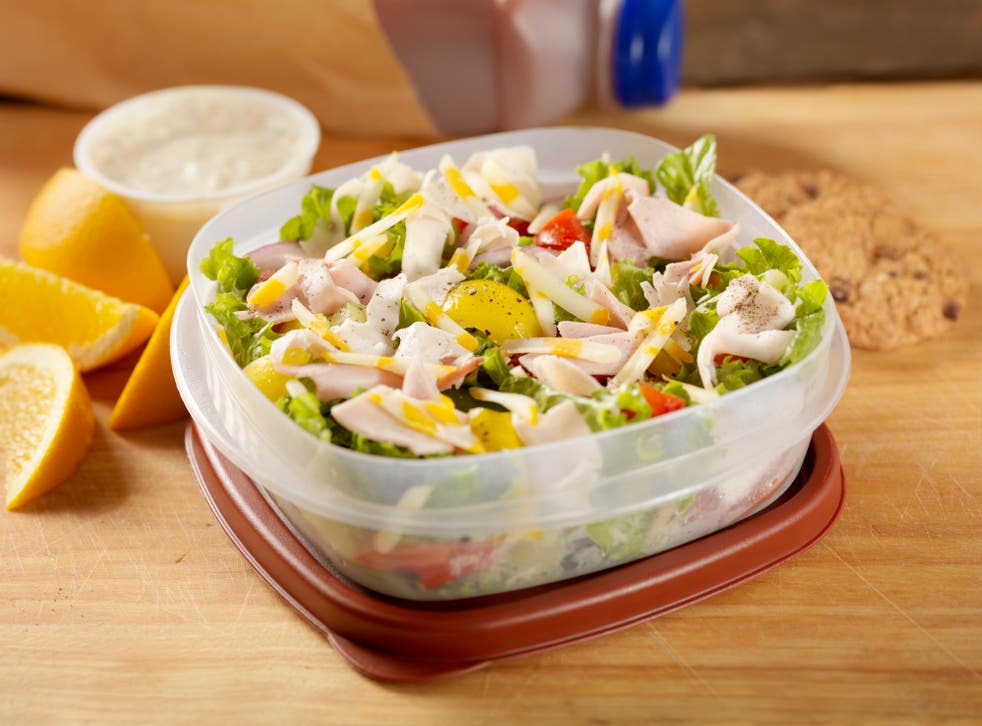 It is safe to use reusable containers during the pandemic as long as they are washed properly, experts have said.
Throughout the Covid-19 outbreak, increased need for PPE (personal protective equipment) and use of disposable utensils at restaurants have contributed towards a rise in plastic waste.
While some may wish to implement more sustainable practises in their everyday lives, they may not feel that using reusable food and drink containers is hygienic amid the pandemic.
Nonetheless, more than 100 scientists have signed a statement reassuring the public that it is safe to use reusable products including cups, bottles and jars for food, drinks and other groceries, as long as they are thoroughly washed.
The statement, which has been published today, has been signed by scientists including epidemiologists, virologists, chemists, biologists and doctors.
They state that, in accordance with public health guidance, reusable containers can be used when cleaned efficiently.
Charlotte Williams, a chemistry professor at Oxford University, expressed her hope that the pandemic will inspire members of the public to strive even further to solving plastic pollution issues.
"I hope we can come out of the Covid-19 crisis more determined than ever to solve the pernicious problems associated with plastics in the environment," Ms Williams said.
"In terms of the general public's response to the Covid crisis, we should make every attempt to avoid over-consumption of single-use plastics, particularly in applications like packaging."
Nina Schrank, a Greenpeace UK campaigner, explained that while the pandemic has "changed many of our routines", it is still important to be as sustainable as possible in everyday life.
"More and more of us own reusable cups and bottles to cut down on throwaway plastic and protect our wildlife, seas and rivers," Ms Schrank said.
"Covid-19 has changed many of our routines, so it's great that more than 100 experts have reassured us that reusable containers can be safe for food, drinks and other groceries during the pandemic if washed properly."
Dr Jennifer Cole, of Royal Holloway University, added that it is "vitally important that we do not let the impact Covid-19 has had on human health be used as an excuse to further damage the health of our planet".
"As our old lives resume we must make time and space to protect and nurture healthier environments to ensure a healthier future for all," Dr Cole said.
In 2018, more than 40 major businesses pledged to eradicate single-use plastics from packaging as part of the UK Plastics Pact, the first initiative of its kind.
A poll of 2,000 adults published in September 2019 concluded that seven in 10 people think there should be a complete ban on single-use plastic items such as water bottles and straws.
Meanwhile, in October 2019 it was reported that more plastic water bottles are being sold in the UK than ever before.
Register for free to continue reading
Registration is a free and easy way to support our truly independent journalism
By registering, you will also enjoy limited access to Premium articles, exclusive newsletters, commenting, and virtual events with our leading journalists
Already have an account? sign in
Register for free to continue reading
Registration is a free and easy way to support our truly independent journalism
By registering, you will also enjoy limited access to Premium articles, exclusive newsletters, commenting, and virtual events with our leading journalists
Already have an account? sign in
Join our new commenting forum
Join thought-provoking conversations, follow other Independent readers and see their replies