Britons spending an extra £250m a week on food, alcohol and entertainment during lockdown, suggests survey
On average, shoppers are spending £104 per week extra during lockdown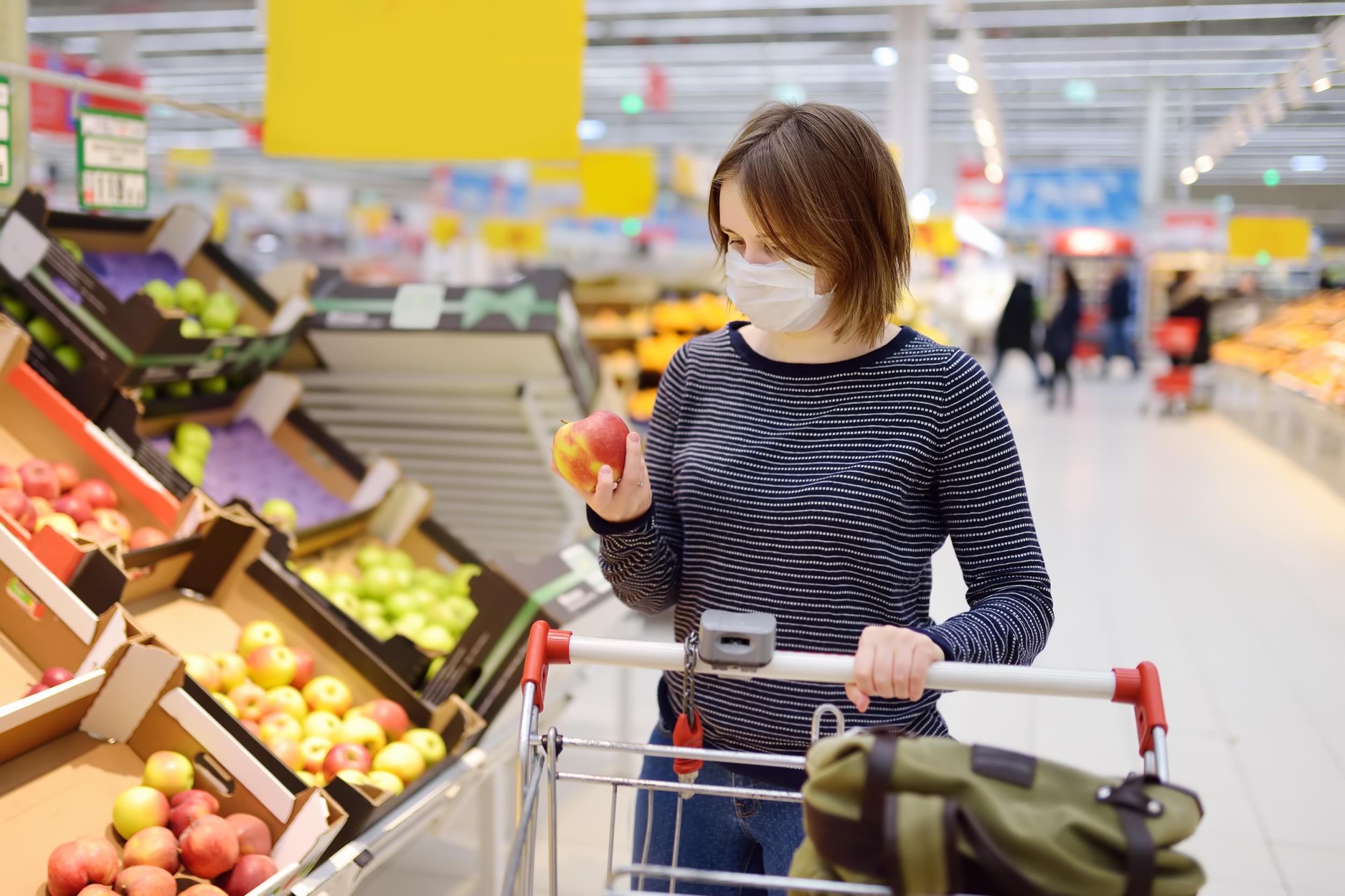 Adults in the UK are spending almost £250m a week extra on food, alcohol, entertainment and indoor hobbies during lockdown, according to research.
On average, shoppers are spending £104 per week on food and isolation activities, a survey found.
This is an increase of 5 per cent compared with before lockdown was announced on 23 March.
Spending on groceries, alcohol, music, TV and crafts made up the bulk of that extra spending at £170m.
Despite increased spending on food, drink and isolation pursuits, consumers are spending an average of £17.9 bn less per month across the economy more broadly.
The survey of more than 2,000 adults aged between 35 and 54 by the financial services firm Legal and General and CEBR, an economics consultancy, found the pandemic is creating "fundamental" changes to how consumers spend their money.
The survey estimates that Britons are spending 24 per cent less on takeaways and 9 per cent less on tobacco.
Respondents also said they were spending less on fitness, while almost a half (46 per cent) said they would continue with home workouts.
Almost three quarters (69 per cent) said they planned to cook at home more.
The study also analysed changing behaviour during the lockdown and found that, on average, Britons are spending an additional two hours and 22 minutes watching TV and playing video games.
Respondents also said they have been spending around two hours socialising on digital platforms such as Zoom.
Almost two thirds (60 per cent) said that they would buy more products locally, 57 per cent said they would like to maintain their new hobbies and 56 per cent wanted to stay in touch with friends and family via video calls.
Nigel Wilson, chief executive at Legal and General, said: "The Covid-19 crisis is creating fundamental changes to how we work, live and how we spend both our money and our time.
Businesses should prepare for lasting change to the consumer economy and falling levels of demand that other areas of the economy will need to step up to fill.
"Billions will need to be invested in new growth industries like health, wellbeing and life sciences to replace falling spend and fewer jobs in traditional face-to-face consumer industries like travel, physical retail and hospitality."
Join our commenting forum
Join thought-provoking conversations, follow other Independent readers and see their replies