The Independent's journalism is supported by our readers. When you purchase through links on our site, we may earn commission.
Why farmers are trying to turn 'craft beef' into the next craft beer
It's a revolution for carnivores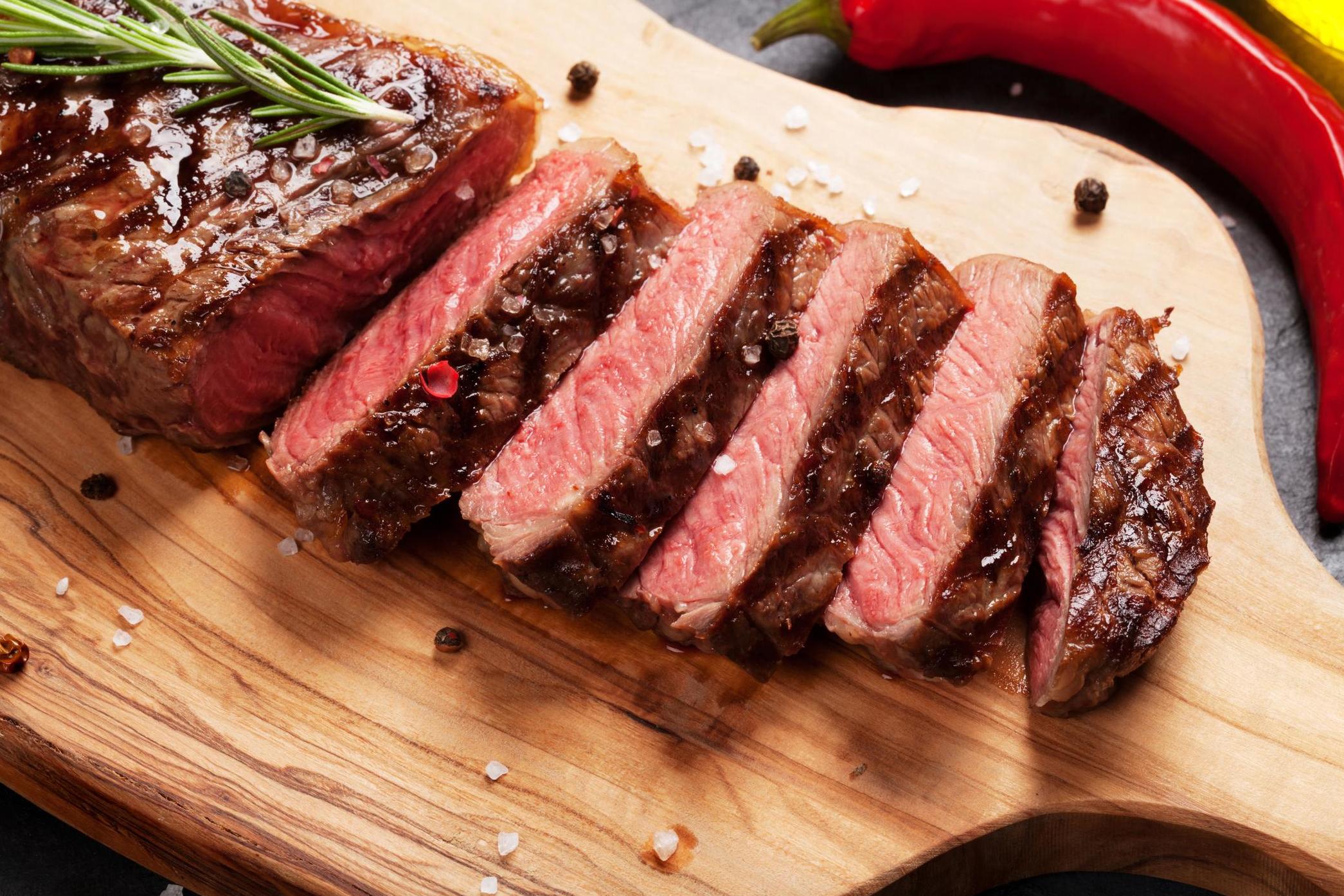 If you thought craft beer was as hipster as it gets, hold onto your non-ironic beard.
The next niche culinary trend set to take the flat-white-sipping, flower-pot-buying East London set by storm is far meatier than its alcoholic counterpart.
Craft beef might just be the biggest revolution the meat industry has seen since spag bog, with experts in the trade describing it as society's "wake -up call" to the need for ethical and sustainable beef production.
Favouring small-scale and independent farms, the term "craft beef" captures the move away from factory farming and subsequent rise of sustainable meat production, championing a more consumer-friendly product that is both environmentally and ethically-friendly.
The movement is pioneered by an American company called Crowd Cow, founded by close friends Joe Heitzeberg and Ethan Lowry, who also co-founded Urbanspoon.
Built out of the concept of "crowdfunding a cow", Crowd Cow brings a whole new meaning to the term "steak holder", allowing groups of people to invest in a single cow together as a way of assuaging the process of sourcing local beef.
The entrepreneurial duo travelled the US to ensure they invested in independent farms, teaming up with Caroline Saunders to document the intricacies of this process and why it matters in a new book: Craft Beef: A Revolution of Small Farms and Big Flavors.
"Small-scale farmers understand and seek to maintain a healthy local ecology, because ultimately that is what sustains the health of their animals, the quality of the meat, and long-term economic sustainability," Heitzeberg told The Independent.
A small-scale system that produces craft beef is far better from an environmental perspective because it requires the farmer to continually put fertility back into the land, he explains, either in the form of manure or the organic matter from grazing and hoof pressure.
Unfortunately, the majority of beef is not produced this way, at least not in the US, he adds.
"Traditional feedlots concentrate animals in the name of economic efficiency, but they only really work because they externalize the environmental costs like toxic manure storage and over-application of chemicals and antibiotics to somewhere else. They offset nature's balances."
There are also health benefits for those making the switch from conventional to craft, he continues.
"Craft beef emphasises quality of management and quality feed, resulting in cattle that have been allowed to grow naturally under low-stress conditions for their entire lives."
One of the main issues with conventional beef is that the drive for lower costs leads to compromises on both feed quality as well as care, Heitzeberg explains.
"The results can be sick cattle suffering from acidosis, or consuming low-quality grass pellets in a feedlot environment so that the beef broker can stick a 'grass-fed, grass-finished beef' label on the box."
Meanwhile, craft beef maintains the highest percentage possible of omega-3 and omega-6 fatty acids, boasting a whole host of health benefits.
With the rise in veganism and every supermarket and their corner shop cousin releasing plant-based ranges, a resurgence in the meat industry might seem at odds with the foodie zeitgeist.
However, as Heitzeberg explains, the growing trend towards eating more plant-based foods isn't necessarily synonymous wholesale shift towards veganism:
"For those seeking complete amino acids, proteins, iron and other minerals to prevent muscle loss, boost brain function and to promote bone strength and a myriad of other health benefits, craft beef is a pure, unprocessed and naturally delicious way of achieving that."
Join our commenting forum
Join thought-provoking conversations, follow other Independent readers and see their replies