Deliciously Ella criticised by botanist who claims flowers on her wedding cake are 'highly toxic'
But Ella insists the flowers are fine, as long as you don't eat the sap or the rest of the plant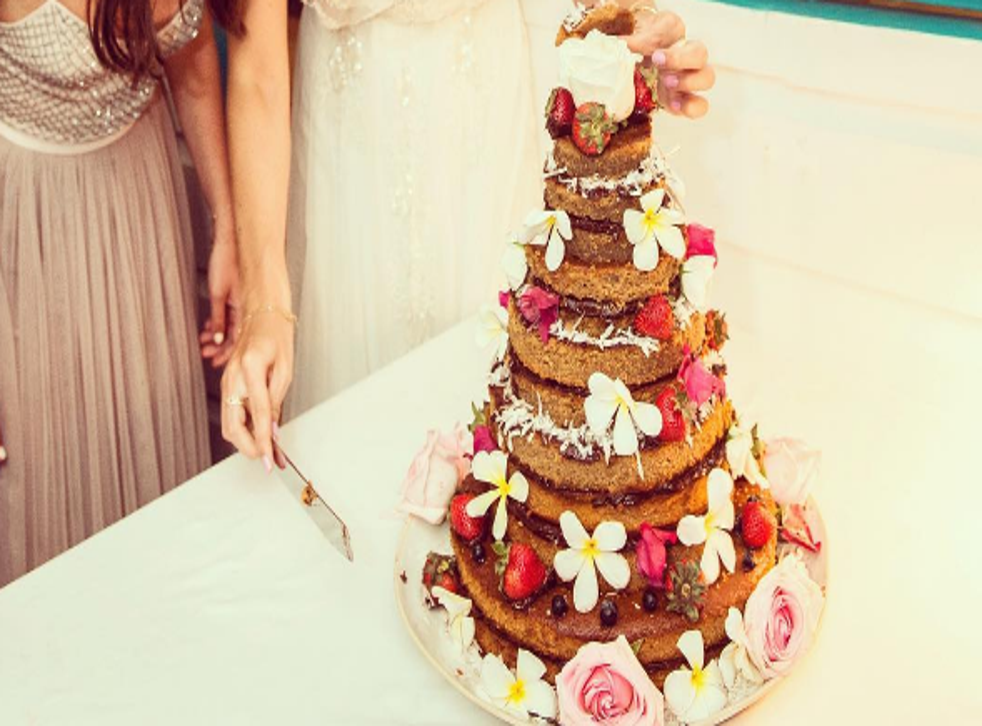 A debate has erupted about whether a certain type of flower is edible or poisonous, and it all kicked off thanks to a picture of Ella Mills' wedding cake.
Mills - the wellness guru and blogger behind Deliciously Ella - celebrated her birthday yesterday and reposted a picture on Instagram from her wedding last year.
The picture shows the beautiful wedding cake and Mills with her friend Olivia Wollenberg - another healthy foodie whose brand is Livia's Kitchen - who made the cake.
But this resurgence of the picture caught the eye of botanist James Wong.
He shared a picture of the cake on Twitter, adding that the flowers decorating it are in fact toxic:
"I'm sure wellness bloggers are nice, well-meaning people, but those are highly toxic Plumeria flowers on that #CleanEating #GlutenFree cake," Wong wrote.
To this, 26-year-old Mills responded, explaining that the flowers are in fact edible:
"The flowers are edible - the rest of the plant and the sap isn't, but we wouldn't use that in a cake."
She shared a link to a guide to edible flowers, which says of plumeria flowers: "Blooms may be used raw in salads, steeped into a tea, fried, or as an ingredient in making sweets."
It prompted a debate as to who was right.
Wong, it appears, stands by his words, posting a further reminder about the flowers.
The Independent asked Wong, Mills and Wollenberg for comment, and whilst we heard Mills is unavailable for comment at the moment, we are yet to hear back from Wong and Wollenberg.
Register for free to continue reading
Registration is a free and easy way to support our truly independent journalism
By registering, you will also enjoy limited access to Premium articles, exclusive newsletters, commenting, and virtual events with our leading journalists
Already have an account? sign in
Register for free to continue reading
Registration is a free and easy way to support our truly independent journalism
By registering, you will also enjoy limited access to Premium articles, exclusive newsletters, commenting, and virtual events with our leading journalists
Already have an account? sign in
Join our new commenting forum
Join thought-provoking conversations, follow other Independent readers and see their replies