Din Tai Fung review: Restaurant is overhyped and needs time, maybe wait a year
It's best to give Din Tai Fung some time before visiting the restaurant on Henrietta Street, says Ed Cumming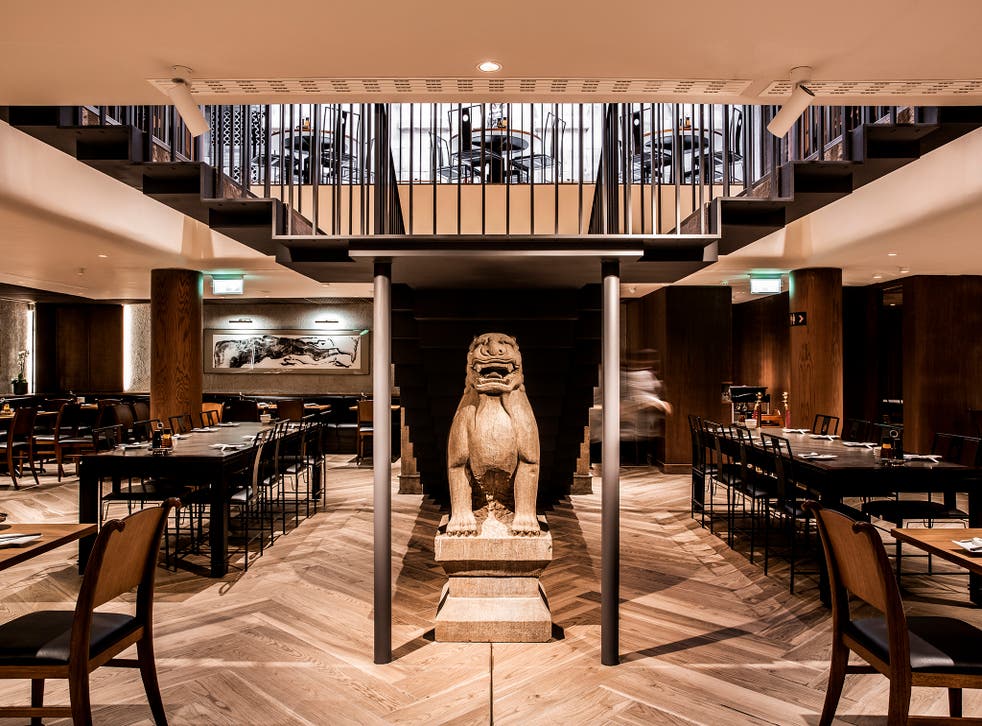 Din Tai Fung is a Taiwanese chain of dumpling restaurants with franchises around southeast Asia and a few in America. The branch in Hong Kong had a Michelin star, now demoted to a Bib Gourmand.
For years foodie westerners have made reference to the brand when they want to show off their knowledge of international pop cuisine. Pathetic.
I would never mention that in 2017 I went to the flagship branch (although not the original) at the foot of Taipei's 101 tower where I was hosted by the owner, Warren Yang.
I definitely wouldn't put a picture of myself with him in a piece, either.
He said they had big plans to open in London but were searching for the right site. In the end they found two. The first opened in Covent Garden in December to excitable food blog fanfare and long queues. Boris Johnson and Stephen Fry were invited. I don't know why you'd invite those two men to a dumpling party.
The second restaurant will open shortly at Centre Point.
Din Tai Fung's signature dishes are the Xiaolongbao, steamed dumplings filled with pork, prawn, fish, vegetables, chocolate or pretty much anything else that that springs to mind. Much is made of their scientific approach.
Each pork dumpling must have 18 folds around the edge, with 5g of meat and 16g of dough. In Taipei they lived up to their reputation.
We were shown how best to eat them. You grip one by its crown of crinkled dough and gently hoist it from its bamboo steamer onto a spoon, where you have prepared for its arrival with a little pond of dark vinegar and soy sauce, then you bite off the crown to let some of the steam escape. At this point some like to perforate the dumpling's trembling belly with the pointy end of a chopstick so the rich, slick salty broth inside spills out and mixes with the vinegar in the spoon. Others wait until they slide the whole lot into their mouth, where the dumpling explodes on the tongue. Either way, I remember thinking the fuss around Din Tai Fung was not entirely without merit.
On my first visit to Henrietta Street I only queued for half an hour, which in the overhyped circumstances felt as if I was being done a grand favour.
The room is studiously unluxurious and fits 250 covers, almost all of whom are taking photographs at any given moment. Given the industrialised production vibe you would have expected plenty of everything, but in fact there were widespread shortages. Who could have foreseen that customers might order dumplings?
We went for a mix of classic Xiaolongbao, a few potsticker-style gyoza, some pork buns and some greens.
Food and drink news

Show all 35
The staff approached their task with an unnerving mixture of fluster and panic. Most of them wore earpieces, as if they were moving the president around or stage managing a disastrous theatre production. The latter is closer to the truth.
It took a long time for them to take our order and longer still for them to bring some food over. The dishes delivered were a decent approximation of the order, but not perfect. Because they are served in covered bamboo steam trays, they sometimes came as a surprise to the waiters when they were revealed. We had made a start on one erroneous dish, some pea-green vegetarian jiao zi, when the waitress reappeared to take them back and storm over to the pass to remonstrate with the chef.
This adolescent streak in the service didn't help the sense that everything was slightly out of kilter. Dishes weren't hot enough, or didn't have the right balance of liquid, or in some other way lacked the supreme confidence of the outpost in Taiwan. Mask-clad chefs make the dumplings inside a kind of temperature-controlled glass box, visible to the whole restaurant. The idea is to keep the dough at the right level of pliability. In Asia this seemed like a harmless twist on the open kitchen but in London it feels like a piece of immersive theatre about the late-capitalist uses of flour.
A second visit, where I focused on the pork and chilli crab Xiaolongbao, was more successful, but something was still missing. At £10.50 for a plate of 8, they are far from the cheapest on offer. Din Tai Fung will not fail in London, but I'd give it a year.
Should you go? Not for a year.
Would I go back? Not for a year.
Din Tai Fung, 5 Henrietta St, WC2E 8PT; dintaifung-uk.com; 020 3034 3888
Register for free to continue reading
Registration is a free and easy way to support our truly independent journalism
By registering, you will also enjoy limited access to Premium articles, exclusive newsletters, commenting, and virtual events with our leading journalists
Already have an account? sign in
Register for free to continue reading
Registration is a free and easy way to support our truly independent journalism
By registering, you will also enjoy limited access to Premium articles, exclusive newsletters, commenting, and virtual events with our leading journalists
Already have an account? sign in
Join our new commenting forum
Join thought-provoking conversations, follow other Independent readers and see their replies