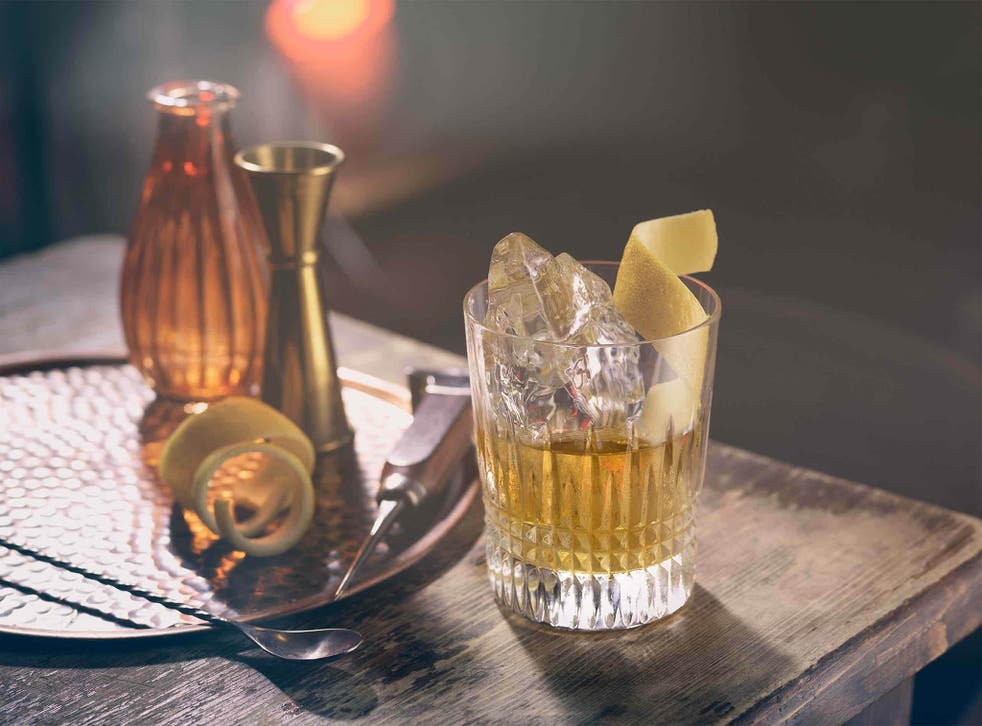 Drambuie: Autumnal cocktail recipes
Drambuie has created some whisky liqueur ideal for the cooler autumn weather
Born from a combination of aged Scotch whiskies, heather, honey, herbs and a recipe of secret ingredients, Drambuie is one of the best-known whisky liqueurs worldwide.
It began life 267 years ago after Prince Charles Edward Stuart was helped to escape the King's men by clan chief John MacKinnon, who in return was awarded the secret recipe to the prince's personal liqueur. The drink was infused with cloves for medicinal purposes and saffron to give it a rich golden colour and the prince drank a few drops a day for strength and vitality. The Highlands drink name translates from Scots Gaelic to "the drink that satisfies", which it still does today.
Drambuie Highball
50ml Drambuie
1 scoop of cubed ice
1 lime wedge
125ml soda water (club soda)
Method
Pour ingredients into a tall glass filled with cubed ice. Stir gently and garnish with a wedge of lime.
Rusty Nail
Born in the infamous New York clubs of the early 1960s, the Rusty Nail is a legendary whisky cocktail and one that is proudly trademarked by Drambuie.
25ml Drambuie
25ml blended scotch whisky
1 scoop cubed ice
1 individual lemon twist
Method
In an old-fashioned glass, pour one measure of Drambuie and one measure of blended Scotch whisky over cubed ice. Stir gently and garnish with a twist of lemon. The ratio of Drambuie and Scotch can be altered to suit individual tastes.
Drambuie old-fashioned
15ml Drambuie
4 dashes of Angastura Bitters
35ml Bourbon
5ml Brown Sugar Syrup
1 scoop cubed ice
1 individual orange twist
Method
Build the drink by placing all the ingredients into an old-fashioned glass and adding more ice cubes while briskly stirring the drink. Garnish with a twist of orange.
For more recipe ideas, visit drambuie.com
Join our new commenting forum
Join thought-provoking conversations, follow other Independent readers and see their replies