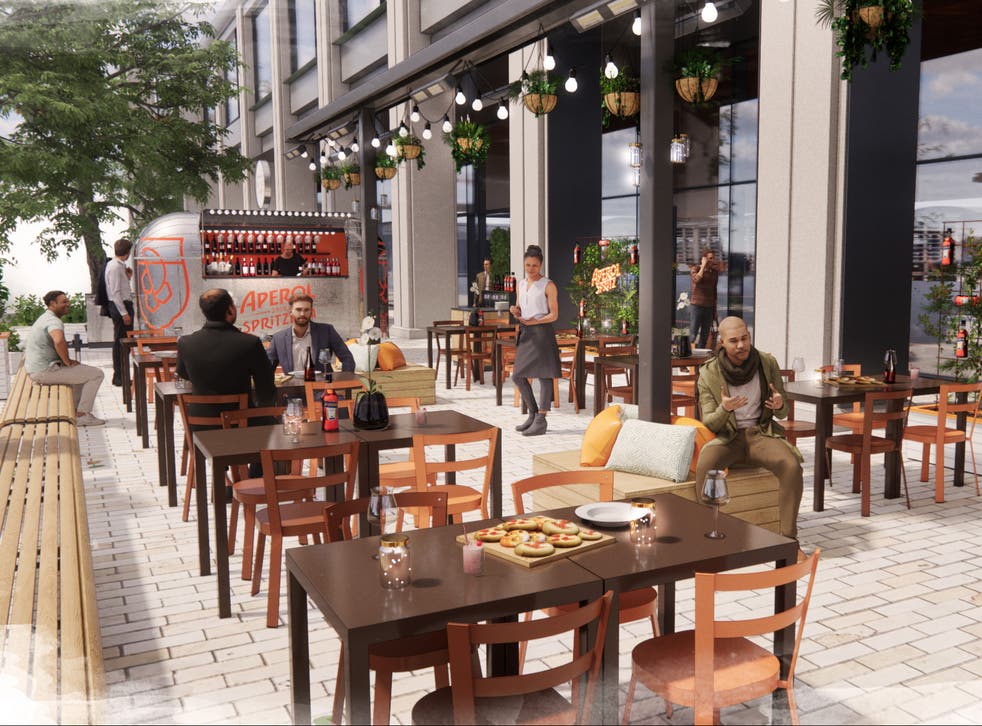 Eataly food hall is coming to London this month - and it's a celebration of Italian food
A 42,000 square foot former bank has been transformed into a haven for Italian food lovers
Italian restaurant and food hall group Eataly has announced it is opening a huge complex in London later this month.
Eataly has transformed a 42,000 square foot former bank near Liverpool Street Station into a haven for Italian food lovers that will open on 29 April.
Inside the premises will be cocktail bars, pasta restaurants, a cafe, a pizzeria, an ice cream parlour, bakeries, grocers, a cookery school, and a wine shop that's described as London's "biggest Italian wine cellar".
More than 5,000 food products will be available to purchase from the in-store vendors with many products, such as olive oil, cured meats and amaretti, being imported directly from Italy.
With lockdown restrictions on indoor dining still in place, restaurant The La Terrazza di Eataly will initially only be permitted to open for outdoor dining.
However, freshly made Roman-style pizza, pasta, salads and breads will be available for takeaway from Eataly's ground-floor food hall.
As coronavirus restrictions gradually ease, other elements of Eataly's hall will be able to launch.
From 20 May, two indoor restaurants, Cucina del Mercato and Pasta e Pizza, as well as bars and seating areas, should hopefully open to customers.
Meanwhile, fine dining restaurant Terra is expected to launch in September.
Nicola Farinetti, Eataly's chief executive, said: "We are delighted to finally open our Eataly London doors to bring our love of Italian gastronomy to the UK at a time when consumers and hospitality professionals appreciate and need it the most.
"Eataly was founded with a vision to bring the biodiversity, craft and different layers of culinary experiences of Italy together under one roof, under our motto of 'Eat, Shop, Learn'."
The new London branch will be store number 41 for the company, which operates across 15 countries worldwide including the US, Sweden, Turkey and Brazil.
Join our new commenting forum
Join thought-provoking conversations, follow other Independent readers and see their replies