Wines of the week: Eight award winning bottles to drink now
Don't take the countless amount of medal winning wines you see as gospel, says Terry Kirby. Remember, not every wine will be entered, so your favourite could well be better
Thursday 15 November 2018 17:26
comments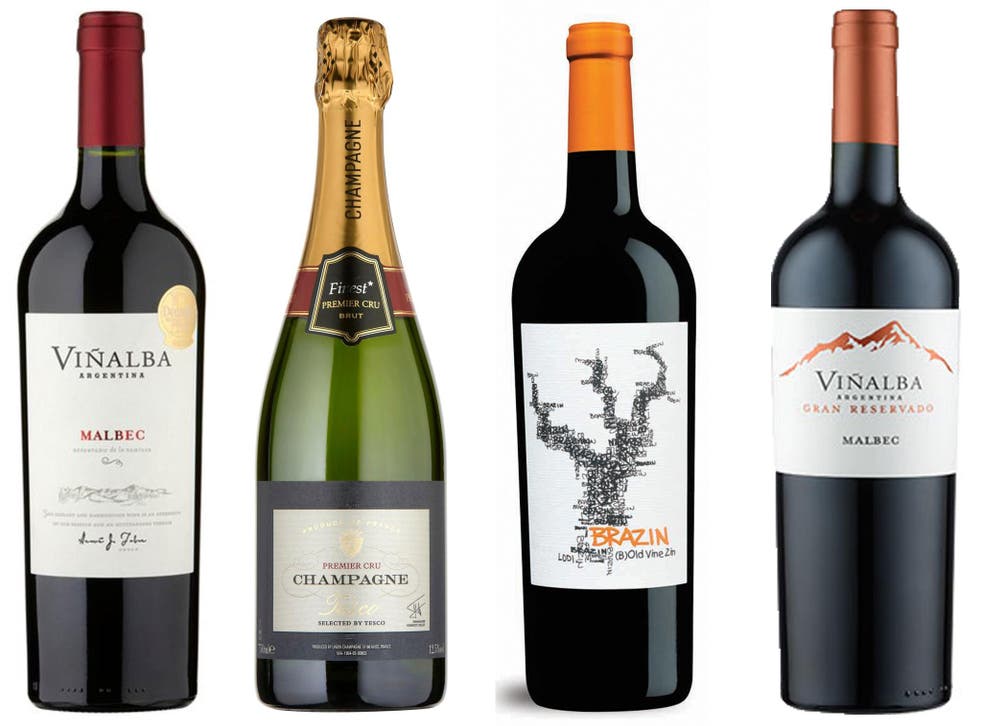 So what are those little, round, coloured signs you find on the neck or label of some wine bottles? The ones that certify the wine has won an award of some kind – do they actually mean anything? They usually denote that the wine has been recognised by one of three big and prestigious awards: The International Wine Challenge, the Decanter World Wine Awards and the International Wines and Spirits Competition.
Each competition works in a slightly different way – you can read the details of the judging process on their websites – but all cite, with considerable justification, the rigorous nature of their blind judging systems and the repeat tasting processes to ensure consistency. But it is also worth bearing in mind, as you browse the supermarket shelves or your favourite online retailer, that not all wines are entered in these competitions and a gold award, say, is not the ultimate accolade for that type of wine – every style or category of wine may get more than one gold or silver etc.
Wines are also then judged in further categories for value and within styles. It's not like the Olympics. But, in a world where the choice of wines can sometimes seem bewildering, the awards are a very good benchmark of quality, as, I hope, are the recommendations in this column. But it's also interesting to hear what others are saying…
It's now accepted that English sparkling can compete with the best Europe can offer, but it is very good to see it validated in the big competitions. The typically enlivening and strawberry-inflected Greyfriars Sparkling Rose Brut Reserve 2014 (£21.00 greyfriarsvineyard.co.uk) made in the Surrey hills by a relatively new producer, received an IWSC 2018 Gold Award this year while its inaugural 2013 vintage (£25.99 waitrosecellar.com) was given a DWWA Silver. It's a fabulous aperitif or an accompaniment for fishy canapes in the coming festive season.
Still on the subject of sparkling, the vast number of brands makes the award symbol an invaluable guide to value and quality. The rather functional label might tempt you to overlook the the Tesco Finest Premier Cru Champagne (£19.00 Tesco) but it racked up three awards in the 2018 IWC: A Gold, a Great Value Champion Sparkling and Great Value Sparkling between £12 and £20. Try it for yourself to see if the judges are right.
Similarly, the awards encourage us to try new styles and grapes. The smoky and sometimes sweetish zinfandel grape, mostly from California, has never really caught on in the UK although there is more recognition for its southern Italian iteration, primitivo. But the IWSC Silver medal Brazin Lodi Old Vines Zinfandel (£10.49; normally £13.99, until November 27, ocado.com; waitrose.com) is engagingly and typically bold and intense, with flavours of mocha, vanilla, chocolate and red fruits. Excellent with baked pasta dishes and roasted meats of all types, particularly sausages.
The DWWA is the only one of the three where judges know the price bracket of the wine being tasted, therefore have more sense of the value for money, such as the excellent Vinalba Malbec 2017, a terrific little wine from Mendoza, which gets an DWWA 2018 Gold; it's not in stock at Morrisons yet, but they still have the 2012 which attained a 2014 Gold (£9.75 morrisons.com) and might well be even better after a few years in the bottle.
Meanwhile, its premium silbling, the Vinalba Gran Reservado 2015 (£16.99 or £14.99 as part of mixed six bottle purchase; majestic.com) gets an IWC Gold and a 2018 International Malbec Trophy on top of its DWWA 2017 Silver, so they must be doing something right. Another considerable 2018 DWWA Gold medal bargain is the Stellenrust, Chenin Blanc, Stellenbosch 2017 (£8.50 sainsburys) which is packed with gorgeous, ripe, tropical fruit flavours, cut through with some lovely citric acidity. A great wine for festive season gatherings.
There are other awards, not just for individual wines, but also to wine retailers. Therefore, the esteemed Berry Bros.& Rudd won the IWC Own Label Range of the Year for the second year running for a roster of brilliant wines, which include this benchmark Chablis 2017 (£17.95 bbr.com) made for them by Domaine du Colombier: crisp, mineral, some restrained orchard fruit and ideal as an aperitif or with fish or goats cheeses. And Tanners, established in Shrewsbury in 1842 and still going strong can boast the Decanter 2018 award for Best National Wine Shop and the IWC 2017 Large Independent of the Year, both coming on top of many previous similar awards.
Which probably explains why their wines are featured so often in this column. Their extensive list currently includes this gem from the Entre-deux-Mers in Bordeaux: Chateau Argadens 2015 (£11.50 tanners-wines.co.uk) robust, elegant, balanced merlot dominated blend which is simply excellent value for the price and great buy for a Christmas standby.
Join our new commenting forum
Join thought-provoking conversations, follow other Independent readers and see their replies