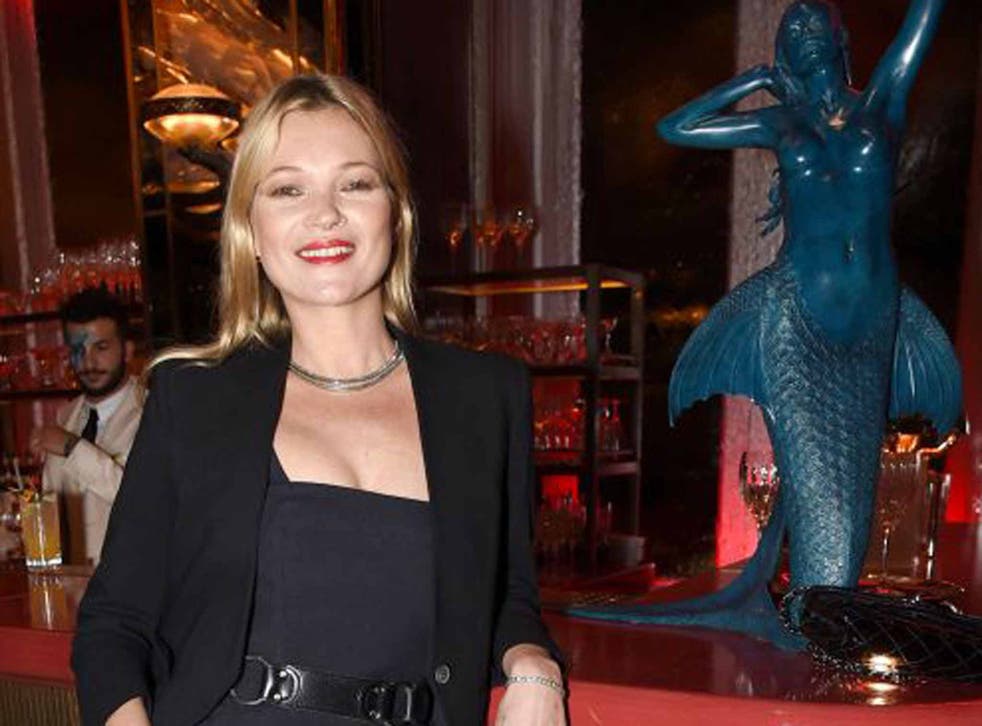 An 'it' restaurant can't survive on celebrity diners alone
A slew of places are now offering the type of reward schemes for good customers that you more often find at banks
As much as restaurants are about food and drink and all things convivial, they are also about status. They are stage sets, where people's sense of self either blooms or else runs unpleasantly rampant. The boss entertaining a client, the timorous couple on their first date, the overbearing husband who insists on choosing the wine – these are all part of the backbeat of dining out. And of course, restaurants know this and they duly add to the theatrics themselves – the slightly pompous tie-wearing waiters, the excessive little flourishes of service that are the day-to-day of the Michelin chef, and, of course, the placing of pretty and important – or just pretty important – people in the best seats, and to hell with the rest of us.
The sense of being "in with the in crowd", as Dobie Gray sang, is a powerful one. That's why big spenders are glad-handed and fawned over by restaurateurs. It has been an implicit part of the set-up since the year dot. But nowadays, restaurateurs are making it explicit.
A slew of places – from very posh to not-so posh – are now offering the type of reward schemes for good customers that you more often find at banks. Restaurant du jour Sexy Fish, in London's Mayfair, offers favoured punters a special key ring with the number of a telephone line for preferential access to bookings. The Dirty Bones chain of American comfort food joints hands out Friends with Benefits cards, which give 25 per cent off between Sunday and Thursday.
Gordon Ramsay's Union Street Cafe in London has a 50 per cent off card for the cognoscenti. And fabulous Jose Pizarro, who has three Spanish-style restaurants in London, two in Bermondsey and one on Broadgate Circle, is giving away 450 miniature silver acorns in January. The little charms entitle you to membership of Pizarro's Bellotta Club, which means discounts on food and drink and special offers throughout the year.
It is a good move and a sensible one, at that. Repeat customers are the very lifeblood of restaurants – wherever they are. New openings may be big and glitzy and draw plaudits in the press and attention on Twitter, but at some point that deafening hubbub usually fades to silence. The newcomers trickle off and it is the people who really like what you do who are going to keep you out of the bankruptcy courts for another 12 months.
That is what is important about these clubs and cards and key rings: for the most part, they are not for celebrities, whose capricious – and wholly understandable – desire for a free meal keeps them going hither and thither. They are for you, me, your aunt Joan. We can all have a go at playing with the appurtenances of celebrity, at least for an evening.
Of course, it goes without saying, they aren't going to be handing them out like confetti at a wedding. But that same desire to play the good-table roulette that has some of us trooping back to up-scale joints again and again is the thing that is likely to turn people into good customers in the hope of acquiring membership of these clubs. It is a clever system. More power to their key rings, I say.
Register for free to continue reading
Registration is a free and easy way to support our truly independent journalism
By registering, you will also enjoy limited access to Premium articles, exclusive newsletters, commenting, and virtual events with our leading journalists
Already have an account? sign in
Register for free to continue reading
Registration is a free and easy way to support our truly independent journalism
By registering, you will also enjoy limited access to Premium articles, exclusive newsletters, commenting, and virtual events with our leading journalists
Already have an account? sign in
Join our new commenting forum
Join thought-provoking conversations, follow other Independent readers and see their replies