Champagne myths: Spoons, storage and how to open a bottle properly
Lots of people insist that if you put a spoon in the neck and put it in the fridge the bubbles will stay healthy and boisterous...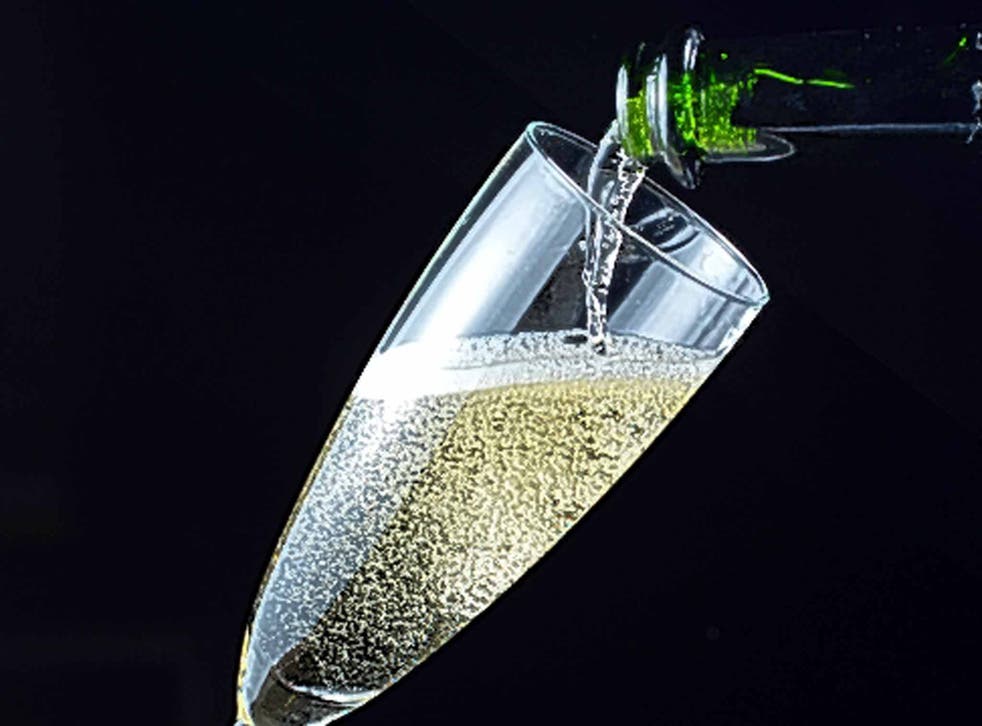 I have a theory that all drinks have an aura surrounding them. Sherry, for instance, will forever be associated with doilies and pension books. It is a drink of great aunts, no matter how often we are told the stuff unconnected to Bristol is really very, very sophisticated. Real ale is known for its lack of pretension, its blunt speaking – it is the Yorkshireman of drinks. Chianti, on the other hand, is rather fey and New Labour.
In these matters, no one can hold a candle to champagne. It will, until Doomsday commeth, be associated with five-star hotels, first-class travel and hoity-toity excess – no matter how unpalatable some cheap champagne can be.
In some senses that is a great thing. It means that as a product it has flourished, weathering wars, recessions and changing tastes. But that success and its continued association with up-scale exuberance means it intimidates – and because of that, a multitude of misinformation swirls around it: everything from how you should keep it to what it is made of and even what the terms used to describe it mean.
David Hesketh, the master of wine at champagne house Laurent Perrier, knows this well. He busted some of the great champagne myths for us just in time for us to start drinking it by the jug full.
Firstly, what does it mean if champagne is vintage. We all know it costs more, but why? Non-vintage champagne is made from that year's harvest with additions of so-called reserve wines from other years to ensure the same quality year in, year out, says Hesketh. A vintage champagne is one in which the wine is all from one harvest which is so good that it doesn't need balancing. "It is the true expression of a particular year's growing season," says Hesketh.
Storage is for most of us not much of an issue: we get champagne and we drink champagne. For the semi-abstemious, however, Hesketh advises that you shouldn't keep the bottles upright or the cork shrinks and the champagne oxidises and is ruined.
The 10 best Champagnes

Show all 10
For many of us, it is open bottles that we are storing. And lots of people, my mother included, insist that if you put a spoon in the neck and put it in the fridge the bubbles will stay healthy and boisterous. I have told my mother this is rubbish approximately 800 times. And I am wrong, according to Hesketh – or at least half-wrong. Put champagne in the fridge with a spoon in it and it will stay bubbly – but only because the cooling action of the fridge makes carbon dioxide more soluble and so more easily retained in the liquid. The spoon, alas, is entirely superfluous.
Champagne is not, as many people think, made of only white grapes – unless it is labelled a blanc de blancs (Waitrose does a good one of these) – which means it is made only from chardonnay grapes. Most champagnes are made from a mixture of chardonnay and pinot noir and pinot meunier (unless it is a blanc de noirs, which is a mix of the latter two varieties).
The real question that needs answering, though, is how do you open a bottle of champagne without looking like an arse who has just won a grand prix? The trick, says Hesketh – after taking off the wire and foil – is to tilt the bottle to 45 degrees, grip the cork and twist the bottle, easing the cork out – let it hiss out, not pop out – and, when it is all the way out, keep the bottle at 45 degrees a few seconds longer. That way you won't lose any of that precious, fizzing golden liquid to the floor.
Register for free to continue reading
Registration is a free and easy way to support our truly independent journalism
By registering, you will also enjoy limited access to Premium articles, exclusive newsletters, commenting, and virtual events with our leading journalists
Already have an account? sign in
Register for free to continue reading
Registration is a free and easy way to support our truly independent journalism
By registering, you will also enjoy limited access to Premium articles, exclusive newsletters, commenting, and virtual events with our leading journalists
Already have an account? sign in
Join our new commenting forum
Join thought-provoking conversations, follow other Independent readers and see their replies