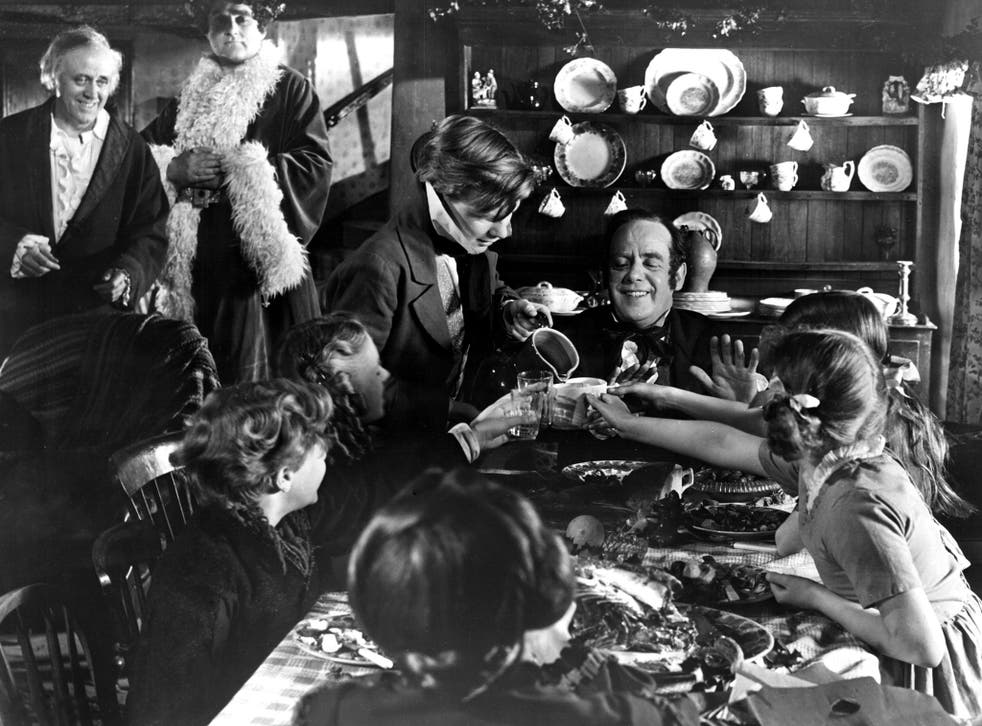 Christmas for scrooges: Award-winning champagne for £9.99, whole cooked lobsters for £5.99. But how do they manage to sell them so cheaply?
Budget supermarkets are hoping to lure middle-class shoppers with luxury festive bargains
Rosie Neve
Thursday 12 December 2013 18:57 Comments
A Michelin-starred chef and award-winning champagne at an exclusive London club: it's not a scene that usually makes me think "budget supermarket". But the lobster, scallops and venison I was served by celebrity chef Jean-Christophe Novelli last week at Home House, the private members' club on London's Portman Square, was part of a four-course, fine-dining experience created entirely from the products of the German chain Aldi.
Named Dial (a cunning anagram of Aldi, if you hadn't noticed), the pop-up restaurant was the latest move from the store to boost its foodie credentials, following an influx of middle-class customers who have cottoned on to the fact that quality doesn't have to cost the earth.
The festive season, with its abundance of parties and dinners, is the perfect opportunity for budget stores to throw themselves into promoting their deluxe lines that target choosier new patrons. With Aldi products such as a stilton pot for £3.99 and £4.99 luxury cheese selections, lobster tails at £9.99 and champagne for the same price – the taste of which just happened to beat a £130 bottle of Veuve Clicquot in a recent awards ceremony – low-price supermarkets are proving that Christmas doesn't have to be a time of excessive spending, even for discerning foodies.
Discount stores are attracting more British shoppers than ever, according to Kantar Worldpanel, the consumer-behaviour analysts. The dominant supermarket chains such as Tesco and Asda have lost market share for the first time in a decade, thanks to the steady rise of low-cost, own-brand stores such as Aldi and Lidl. And research shows that the cut-price stores are not only attracting the most cash-strapped customers. A fifth of shoppers who have switched their allegiances are from the middle-class, and recent openings of Aldi's stores in leafier areas such as Leamington Spa, Stratford-upon-Avon, Beverley, Cowes, Knutsford, Winchester and Bury St Edmunds demonstrate that the brand has taken note of this.
The number of customers doing their full shop at Aldi has increased from 2.9 per cent to 4.4 per cent. Of those who switched, 36 per cent came from Tesco, 19.7 per cent came from Asda, 16.7 per cent from Morrison's and 12.7 per cent from Sainsbury's, having been drawn by the Aldi's new luxury range and locally sourced fruit and vegetables, according to figures from Verdict Research.
It's no wonder, then, that Aldi has had a bumper year with sales growth of 30.8 per cent. Lidl, Aldi's rival discount German chain, has also had an impressive 12 months, with a sales growth of 13.8 per cent.
Aldi and Lidl's increased popularity in the past few years is not only a result of straitened economic conditions but also of the budget stores' emphasis on quality. Thomas Hobbs, from The Grocer, says, "Everybody, whether working class or middle class, likes to think that they are price savvy, especially within the current economic climate, and the advertising from the discounters, which has been putting across the quality and price of products in a simple format, is feeding into this need." According to Hobbs, the draw of a cheap supermarket is stronger in trying times and more appealing to the middle-class buyers who want to save money where they can. "With Lidl and Aldi rapidly expanding, if they can keep up the pace, who's to say some of the big four won't consider launching their own discount variants?" he asked.
Mindful that well-heeled new customers might return to what they know as the economy recovers, the German stores are aggressively emphasising their quality and choice this winter. Aldi has expanded its product range from 800 lines to 1,350, including an extended luxury line, to allow customers to do their full weekly shop in the store, rather than just popping in for a few bargains.
The shop's advertising this Christmas seems to target this new, middle-class demographic. Based on the original advertising strapline "Like brands. Only cheaper", the Aldi Christmas campaign works around the adapted line "There's a lot to like this Christmas". The advertisement features smoked salmon, champagne, chocolate reindeer, wine and mince pies, which people in the ad declare to "like" just as much as their more expensive branded counterparts.
In addition to the TV ad campaign, Aldi is actively promoting the quality of its food, to try to lure discerning customers through its doors this Christmas. Jean-Christophe Novelli was approached by Aldi to be the chef at the one-day restaurant after doing a blind tasting of its food with the Daily Mail. On most products, Aldi came off very well, scoring nines and tens from Novelli. His menu was created around Aldi's newly expanded luxury Christmas range, using ingredients exclusively from the store. This was the first time in 10 years that Novelli had cooked a service in a proper restaurant and his attention to detail was impressive, even going so far as to send a dish back from another table due to a "collapsed ice cream".
Novelli said he felt no need to disguise the ingredients of the dish; not only did they live up to the chef's high standards, he also made the ingredients the focus, highlighting the lobster (which the shop sells for £9.99), scallops (£5.49) and venison (£6.99) and even serving a Black Forest stollen pudding (£1.99) completely as is from the shop. Novelli was right to stay true to the ingredients. Simply prepared with modern flavours, the dishes were far more Michelin star than budget store.
Lidl has also gone upmarket with its Christmas advertising campaign, perhaps in an effort to cash in on the increasing number of "Maidstone Mums" (a phrase coined by Lidl's marketing director Ronny Gottschlich in reference to his new clientele) shopping at the store. Its December in-store magazine has recipes from its own celebrity chef, Nick Nairn, as well as featuring luxury products such as £3.99 salmon caviar and whole legs of Serrano ham for £39.99. The glossy magazine features smart food photography and fashionable recipes such as curried scotch eggs with cauliflower purée, a dramatic step away from the cheap-and-cheerful attitude most of us would associate with the store.
But how can shops with such tight margins afford to sell luxury products so cheaply? Small economies in store, such as super quick checkouts and smaller staffs, are key to their models.
A spokesman for Aldi says: "You notice it in the store – there are little touches: products may be in their delivery packaging and we don't have thousands of staff turning every can round the right way, but it allows for the cheap prices."
The smaller product range also saves Aldi money because fewer suppliers are used and the focus is on its own-brand produce. Compared with the 30,000-strong product line available in the "big four", Aldi's offering of 1,350 reflects the concentrated of the selection.
All of which raises the prospect of scrooges across Middle England eating a cheap but tasty Christmas dinner this year. A recent report from the Good Housekeeping Institute shows that, at Lidl, an entire Christmas dinner for eight (with most of the trimmings) can be bought for just £27.33, with the same products at Aldi coming to a slightly dearer £31.70.
In this time of reverse snobbism, economic instability and middle-class fear, shops such as Aldi and Lidl are cashing in on the desire for quality products and the requirement for cheap pricing in the hope of maintaining their success.
As they say, the proof will be in the (Christmas) pudding. But if Aldi is good enough for Novelli, it must stand a chance with the Maidstone Mums.
All the festivities - half the budget
The festive season is the perfect opportunity for budget stores to promote their deluxe lines
Aldi Veuve Monsigny Champagne Brut by Philizot, £9.99
Won a silver medal in the International Wine Challenge 2013, and also in the International Wine and Spirits Competition 2013 and the Decanter World Wine Awards 2013, in which it beat a £130 bottle of Veuve Clicquot
Aldi Specially Selected Long Clawson Blue Stilton, £1.69 for 220g
Winner of a Great Taste Award 2013
Lidl Whole Cooked Lobster, £5.99 for 350g
Cooked whole for visual effect and fast-frozen to retain flavour
Aldi Oliver Cromwell London Dry Gin, £9.65
Another silver medallist, this time in the International Spirits Challenge 2013 and the International Wine and Spirits Competition 2013, beating £21 Bombay Sapphire and £26 Hendricks
Lidl Diced Reindeer, £7.99 for 500g
Be experimental with these diced Siberian reindeer steaks, always popular at Christmas, apparently
Aldi Specially Selected 12 Month Matured Christmas Pudding, £6.99 for 750g
A gold winner at the Good Quality Food Awards Christmas 2013
Lidl Quails, two for £4.99
The traditional English game bird is an elegant alternative to turkey
Aldi Specially Selected Mince Pies, £1.69 for six
Winner of Which? Best Buy mince pies, beating Fortnum & Mason's and Harrod's
Register for free to continue reading
Registration is a free and easy way to support our truly independent journalism
By registering, you will also enjoy limited access to Premium articles, exclusive newsletters, commenting, and virtual events with our leading journalists
Already have an account? sign in
Join our new commenting forum
Join thought-provoking conversations, follow other Independent readers and see their replies