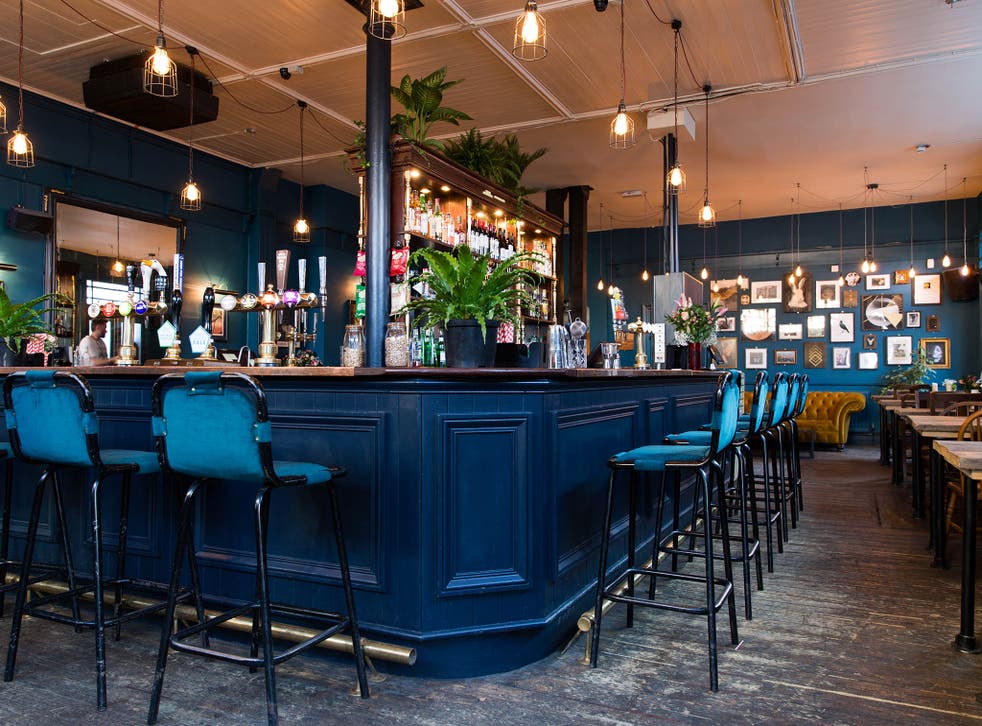 Club Mexicana at the Spread Eagle, brunch review: When vegan food isn't missing a thing
The pub deals in dishes that everyone loves to eat, but made permissible for those who avoid all animal products. We've had vegan burgers, pies and kebabs – now Mexican food gets its turn
The temptation when it comes to vegan food, I've always found, is to talk about it in terms of what's missing – or what meat-eaters don't actually think it requires to be considered food. It's something that doesn't really happen with other cuisines. You don't hear many people tucking into salmon sashimi and musing that you "barely even miss the ketchup."
As is the case with most of the recent vegan upstarts in London, Club Mexicana deals in dishes that everyone loves to eat, but made permissible to those who eschew all animal products. Where others have found ways to vegan-ify doner kebabs, pies and, most popularly, burgers, Club Mexicana takes on tacos, nachos, burritos. And an entire "Mexican-Californian inspired" brunch menu.
They appear in most of the places you expect, including street food markets and festivals, but they're also in residency at The Spread Eagle, London's first completely vegan pub.
The headline act of the menu, as it were, is the Mexicana fry up. It features 'chorizo', 'bacon', 'eggs' and a whole host of other things that don't require inverted commas, including black beans, mushrooms and sautéed kale. As it happens, the inverted comma items stand out: the bacon here, made from tempeh, resembles a flattened corn fritter and has a similar sweetness and smokiness to the real thing, likely through the addition of agave syrup and liquid smoke. The eggs, meanwhile, are a scrambled tofu which manage to stay firm and satisfying, rather than falling into the watery trap of many other versions. It's a superb rendition, and exactly the sort of thing you'll want to eat on a Sunday morning.
Being completely up front though, the standout bit of the entire plate is the corn tortillas on the side. It's often claimed that the finest corn tortillas you can eat are so good because they contain lard, but I doubt those people have eaten the versions here. With this in mind, don't miss the breakfast tacos – a much messier yet convenient vehicle of getting the fillings to your mouth, all on the very same tortillas. That tempeh bacon is joined in a heaping mass by fried potatoes, guacamole and an excellent chipotle mayo. London sadly isn't a city blessed with brilliant tacos, but these are among the best you'll find, vegan or otherwise.
The rest of the brunch menu is variations on the same theme, including huevos rancheros and a burrito, but they also make room for vegan chicken dishes (here called "chick'n"). The chicken and waffles is several fried nuggets and bacon (streaky seitan this time, rather than tempeh) on top of a pillowy waffle, served with a chilli-infused maple syrup. The bacon is so impressively bacon-like that it brings to mind restaurants like the now-closed wd50 in New York; in another guise, this would justifiably be called molecular gastronomy. It's also – away from that – simply a delicious, gluttonous version. The chick'n wings are similarly good, with either salsa verde or drenched in hot sauce.
Desserts are fine, but mostly pale in comparison to the mains. Baked horchata cheesecake over-promises, and suffers from being slightly too spongey, without enough cinnamon warmth. The dark chilli chocolate tart is better, especially with the addition of whipped cream and candied slices of chilli on top, but just lacks the satisfying depth of better chocolate puddings.
The Spread Eagle's USP is that they're London's first vegan pub, but much like the food here, it's about more than what's missing. It's a fantastic local that draws people in. If you ignore the menu and the "London's first" branding, and you could be tricked into thinking this is just a very, very good Mexican-themed pub brunch; you might not immediately spot that all the spirits are carefully selected to avoid animal products, you could be forgiven for missing how important the vegan ethos is to the food, if you weren't told. But this place proves that it doesn't pay to ignore the food's provenance – that eating vegan is not a compromise but also something everyone should be able to enjoy.
Food ★★★★☆
Service ★★★☆☆
Value ★★★★☆
The Spread Eagle, 224 Homerton High St, Homerton, London E9 6AS; 020 8985 0400; open daily; thespreadeaglelondon.co.uk
Join our new commenting forum
Join thought-provoking conversations, follow other Independent readers and see their replies