Coffee in the UK: How Britain became addicted to cafe culture
To mark UK Coffee Week, Kashmira Gander explores how Britain became hooked on coffee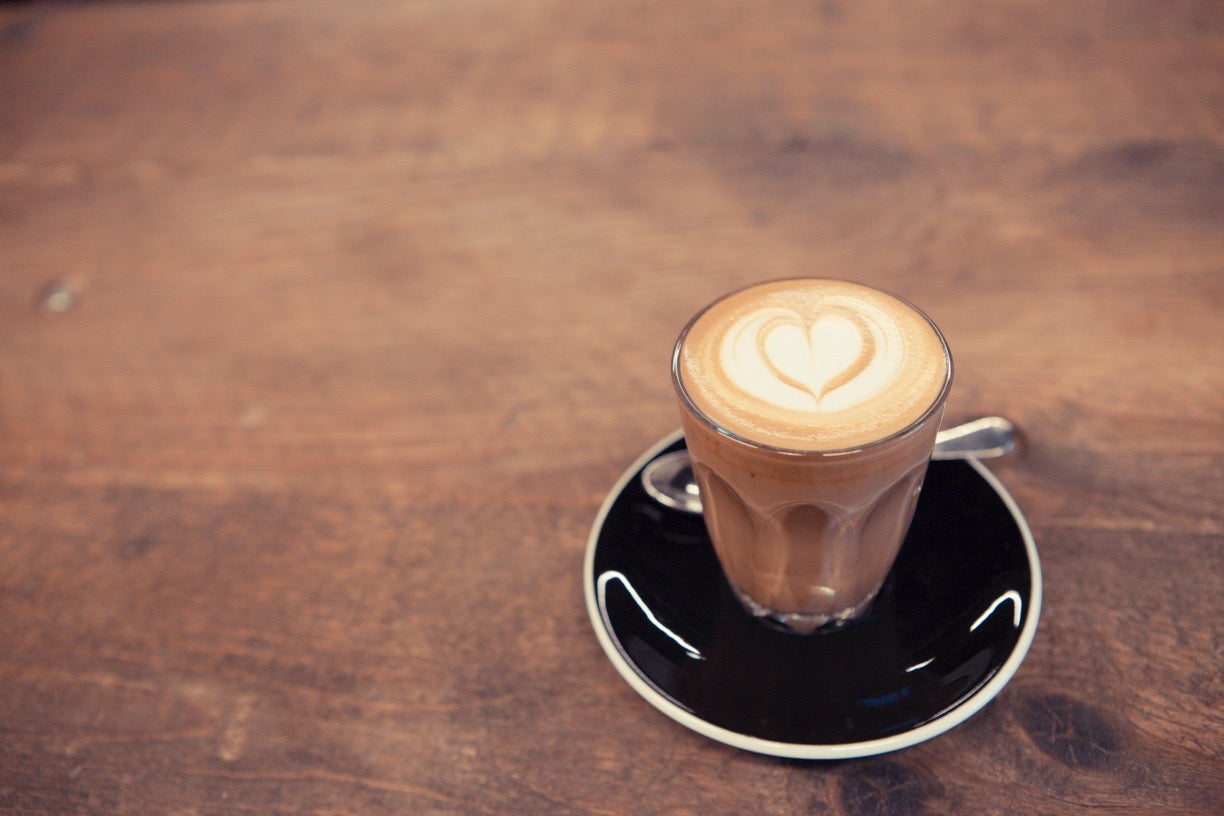 Stereotypes might suggest that British people only drink strong tea from fine china cups with their little fingers extended, or pints of amber lager at their local pub – but the 70 million cups of coffee consumed in the UK each day tell a different story.
A cursory glance down your local high street will prove that we are now a nation of coffee addicts. Commuters down espressos to treat exhaustion at station platforms, and soup-bowl-sized lattes are nursed at countless cafés. "We have moved from a nation of tea drinkers and occasional instant coffee drinkers to a nation of coffee lovers and even coffee geeks," says Jeffrey Young, the chairman of the Allegra Foundation food organisation behind UK Coffee Week, which runs from 11 to 17 April.
The company first marked the occasion in 2011 in order to raise money for clean water and sanitation in coffee-growing communities around the world, which are often in developing countries. In the past 15 years, chain stores including Costa and Caffe Nero have occupied every nook and cranny of the high street, familiarising the British palette with the drink and making it eager to explore more flavours. Chic artisan coffee shops serving beans from around the world have since popped up in their wake, and the UK is now in the midst of what is known as the third wave coffee movement.
The twenty-somethings of the 1990s are largely to blame for our addiction to coffee, explains Jonathan Morris, Professor of history at the University of Hertfordshire and the co-author of Coffee: A Comprehensive Guide to the Bean, the Beverage and the Industry. Between 1993 and 1997, the number of UK coffee outlets shot up by 847 per cent.
Queuing bleary-eyed for your coffee in the morning, it is easy to forget that coffee was quite recently regarded as an exotic and theatrical new drink, made using machinery resembling a space-ship in a ritual of banging, grinding and frothing comparable to a Stomp percussion show. This "new" coffee tasted dramatically better than the bleak jars of freeze-dried granules sold in supermarkets. And the softly-furnished cafes which served it were a world away from greasy-spoon joints, and actually encouraged customers to linger.
Drinking coffee was also seen as a way to emulate the cosmopolitan New York lifestyles showcased in hugely popular sitcoms like Friends or Seinfeld.
The popularity of café culture was further cemented by the emergence of the digital age, when laptops, mobile phones, and later tablets, freed some workers from their desk. As the recession hit and stripped the highstreet of retail shops, cafes filled the gaps. By installing wifi, cafes established themselves as an alternative place to socialise and work. This was combined with a demand for breakfasts on the go from commuters, the closure of pubs, and the emergency of foodie culture.
"[There is] increasing awareness amongst consumers of coffee as a culinary, speciality product – analogous to the rise of craft beer, small batch spirits, and 'artisanal' food," says Tom Hyde, the co-owner of Brew Lab, the largest independent speciality coffee shop in Scotland.
Experts agree that Britain now has one of the most vibrant coffee cultures in the world, which was showcased by the 2010 World Barista Championships held in London.
The scene is a melting pot of influences, which offers American and Scandinavian style filter coffee as well as shorter black beverages favoured by Italians and the Spanish. But most popular are milky pour-over drinks, in particular the flat white which is said to have been invented in Australia and popularised in the UK by coffee-obsessed Antipodean migrants in the late 2000s.
"We weren't a county that drank a lot of coffee before, unlike say Italy, the USA, Germany or Finland, so there wasn't a traditional ingrained coffee culture to overcome - in a way that has made it easier for speciality coffee to take hold here," says Philip Wain, editor of London's Best Coffee. "There is a very strong community element in the culture here, ideas tend to be shared quickly as opposed to retained for personal gain, which means rapid evolution and embracing of new ideas and techniques," adds Nicole Ferris, marketing and business development manager at Climpson and Sons café and roaster in east London.
Coffee is now enjoyed in the home too. A third of people have some form of coffee machine in their kitchen, which is easily filled with quality artisan beans bought online, according to Professor Morris. However it is prepared, all outstanding cups of coffee are made with attention to detail at every stage and start with fresh, well-sourced beans that are kept dry and weighed before grinding to ensure consistency, says Fiona Danskin of All That is Coffee, an artisan espresso bar based in an art studio in Glasgow.
"Steaming your milk to the correct temperature and consistency [is key].
"Latte art is a bonus as it makes a beautifully presented cup of coffee and shows the care that has gone into making your coffee - but the taste is most important."
"You can only ruin a good coffee," argues Graeme Crawford, the managing director of Papercup in Glasgow, adding that a great coffee has a "balance of acidity, sweetness, mouthfeel and aftertaste."
And those wondering why such a bitter drink is so coveted are probably just the victims of a bad barista, who should be well-trained and knowledgeable about the bean they are serving. "Someone new to coffee should look out for what tastes good - it sounds really simple but there should be no bitter or unwanted flavours in good coffee," stresses Matt Caroll the owner of Fortitude Coffee in Edinburgh.
"It will be easier to taste the flavours of each coffee in a short drink so perhaps start with a long black or a flat white. Start by smelling the aromas of each coffee before tasting, then have a think if it tastes fruity, floral or like chocolate. There is a fantastic flavour wheel which is very helpful in learning the profiles of each coffee."
Jeffrey Young from UK Coffee Week advises coffee novices to ensure the grind fits the method of brewing. "[Choose]fine [grind] for espresso, more coarse for filter, and more coarse again for French press. Finally try to get a feel for the brewing time required. If making espresso, a ristretto [concentrated shot] is better and if aeropress or French press, wait time can be up to four minutes before consumption. Good coffee takes time. Be patient."
And the best coffee shops are unpretentious, showcase the drink's sheer versatility, and do not forget the farmers who grow the coffee. They recognise that the majority of the UK public is lucky to have water on tap and enough disposable income to enjoy the odd coffee.
"Ethics and environmental sustainability, as well as sustainable relationships are extremely important," says Gerard Fisher, the owner of Nude Espresso and Coffee Roasters in London. "We work directly with farmers in coffee producing countries to ensure that they get the best possible price for their coffee allowing them to pay there pickers well, house them and provide health care for their families."
"We are extremely lucky to have our daily coffee, many of us do not think twice about paying more than £2.50 for a coffee out of the home," says Young: "Let's celebrate."
Join our commenting forum
Join thought-provoking conversations, follow other Independent readers and see their replies