Fergus Henderson on the beauty of lunch, veganism and why he hates food fads
Known for bringing offal back to the table, he's obsessed with pasta and tells Emma Henderson how London has an insatiable appetite and is spoilt for choice when it comes to food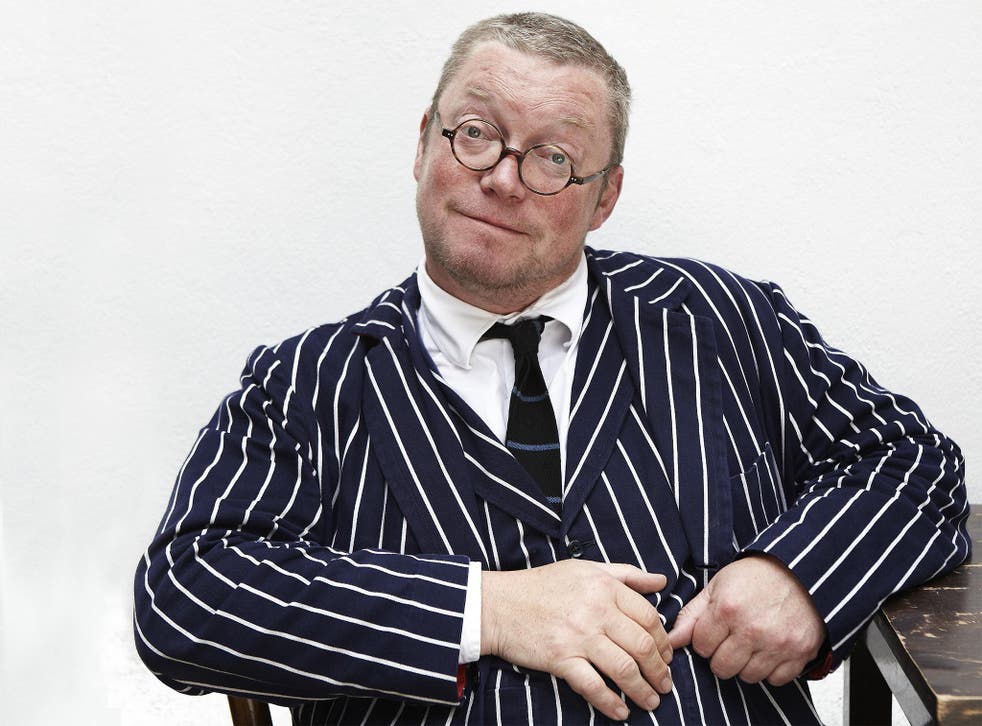 As the father of the nose to tail eating, what do you think is next for the food waste movement?
Food waste! That sounds horrible We never talk about waste in the kitchen, because nothing is wasted. It is all delicious. Just remember that and keep cooking with care, taking pleasure in the whole beast.
How was your restaurant, St John's, which pioneered eating in this way, putting offal and other disused cuts of meats on the menu first received?
People initially approached the restaurant with a little trepidation. Not only because of the offal, but I suppose the interior is quite dour –civilised dour But it gave not-so-clever journalists the opportunity to compare it to an abattoir. Besides city boys coming in and asking for the "scariest thing on the menu", there were soon happy crowds of people munching away with joy – and they continue to do so.
Why do you pair your British food with French wines at your restaurant?
When we first opened almost 25-years-ago, British winemaking wasn't quite where it is today, and even now France has the upper hand. Genius loci is important and so, as with all things, we buy from our neighbours. France is only a leap away, after all.
What do you think of the huge rise of veganism in the UK and do you think it's here to stay?
Here's a good joke:
How can you tell if someone is vegan?
They tell you.
What's your favourite meal of the day?
Lunch. Lunch spells potential, whereas dinner is a full stop in the day. And what is breakfast, but a snack to tide you over while you think about lunch?
After studying architecture, how did you arrive into the food world with no formal chef training?
My two friends and I were given 20 large pots by Le Creuset, for reasons which I cannot remember now, and we decided to start making Sunday lunches for 200 people a time. We made cassoulet for the first one… then a choucroute... I was bitten by the bug. Then the fickle finger of fate intervened and I got a job in a kitchen before I got a job in an architect's office.
New Orleans's food scene - in pictures

Show all 14
St John gained a Michelin star in 2009, but do you think it's still a valid system?
It makes the kitchen and the front of house happy and proud. It brings them joy.
As a fan of whisky, what do you think it needs to make it great?
When cooking, you have to have confidence and be happy. The ingredients can sense it. It's the same with whisky – when the distiller has knowledge and passion the whisky understands and responds. You can taste it in the finish.
What do you cook for family and friends?
Tomato pasta. My children are 80 per cent tomato pasta and they look very good on it. It is to be recommended.
Considering single use plastic is rife in professional kitchens, how are you trying to limit it in yours?
I'm not sure what you mean by single use plastic. Anything is single use if you only use it once. We take great care in washing and reusing any containers, it is simply the sensible thing to do.
What food fad are you most tired of?
All food fads. Not only is it onomatopoeically unpleasant, the very nature of a fad is ridiculous because it implies an end. There should be no end to a love of whatever is delicious. Eat whatever is delicious. And whatever is at the back of the fridge.
How do you think the food scene has change in Britain since the mid-90s?
London seems to have an insatiable appetite. There is almost too much choice now, which has led to a slight smugness in the capital. We are all spoilt.
If you could only eat one cuisine for the rest of your life, which would it be?
Italian. I eat pasta almost every day and beside that, I love the simplicity of their approach – just a rabbit leg on a plate, perhaps. A really good piece of meat. Deliciously minimal.
What's your go to comfort food?
Shortbread and whisky. It has an eternal cycle – take a bite of shortbread, then a dram of whisky, a bite, a dram… and so on. It is the best way to spend an afternoon, keeping the universe in balance.
Fergus Henderson is the founder of St Jonh's, Clerkenwell, London, and an ambassador for The Glenlivet Captain's Reserve whisky
Register for free to continue reading
Registration is a free and easy way to support our truly independent journalism
By registering, you will also enjoy limited access to Premium articles, exclusive newsletters, commenting, and virtual events with our leading journalists
Already have an account? sign in
Register for free to continue reading
Registration is a free and easy way to support our truly independent journalism
By registering, you will also enjoy limited access to Premium articles, exclusive newsletters, commenting, and virtual events with our leading journalists
Already have an account? sign in
Join our new commenting forum
Join thought-provoking conversations, follow other Independent readers and see their replies