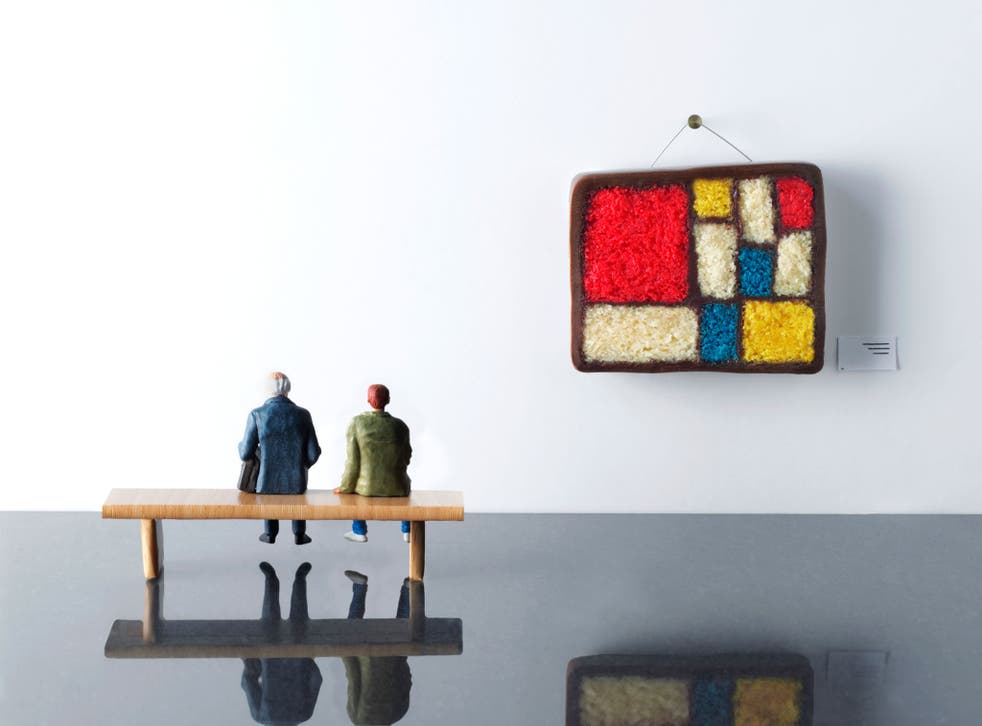 Food Photographer of the Year 2015: From candy floss sellers to Michelin venues
Categories in the competition cover all aspects of the food business, and judges include chef Michel Roux and food critic Jay Rayner
Peter Watts
Saturday 02 May 2015 20:48 Comments
It's the variety that gets you," says David Loftus, award-winning photographer and judge of the Pink Lady Food Photographer of the Year 2015 competition – the winners of which are set to be announced on Wednesday. "We have to compare very different types of images. It's anything from a still life to a picture of somebody eating an apple to a shot from a busy market. It's tough, especially as some of the entrants are only nine years old."
Loftus is one of 31 judges – including chef Michel Roux and food critic Jay Rayner – asked to rank photographs in numerous categories for the awards, the most prestigious in the industry. "It's an honour being the only photographer on the panel," says Loftus, 51, who has photographed hundreds of recipe books, including most of Jamie Oliver's.
The overall award can throw up unexpected winners – 2013's competition was won by an amateur, Alexandrina Paduretu from Romania – a result of a system that means judges never know who has taken the photographs under consideration. "We don't know who is judging which categories, and we also don't know who the photographers are," explains Loftus. "That means it is great for young photographers, as it's not done by reputation."
Pink Lady Food Photographer of the Year 2015

Show all 8
After the winner of each category is selected, the judges have to find an overall winner. The meeting to discuss this is intense. "That can be very tough," says Loftus. "We sit there and argue. Some of the judges can get very technical about the photography, but it's not really about that. Composition is so important. It's also about lighting and atmosphere. Jay Rayner is the ringmaster. There can be some big egos in that room, so it needs somebody who can keep an eye on it. He sits at the head of the table like Henry VIII."
Categories cover all aspects of the food business, from harvest to family meals. There are also specific categories for young photographers and for photographs taken on mobile phones. Loftus is impressed by the standards of both. "Some apps are so good now that it's a good category for kids and amateurs," he says. "Mobile phones have helped, in that everybody sees photography in a different way and people recognise food as something worth photographing."
Loftus feels the awards reflect "the diversity of a scene that is still blooming. There are so many cookery books and magazines, food culture is huge and every chef wants to break through, so there's plenty of work around. And the standard is high. When I started, if you wanted a decent food photographer, you want to Australia – they were top of the game. Now it's truly global. These awards are very international; that's one of the great things about them."
The category winners and overall winner will be announced on Wednesday at the Mall Galleries, London SW1. The finalists' images will be exhibited at the Mall Galleries following the awards evening, until 10 May (free admission)
Register for free to continue reading
Registration is a free and easy way to support our truly independent journalism
By registering, you will also enjoy limited access to Premium articles, exclusive newsletters, commenting, and virtual events with our leading journalists
Already have an account? sign in
Join our new commenting forum
Join thought-provoking conversations, follow other Independent readers and see their replies