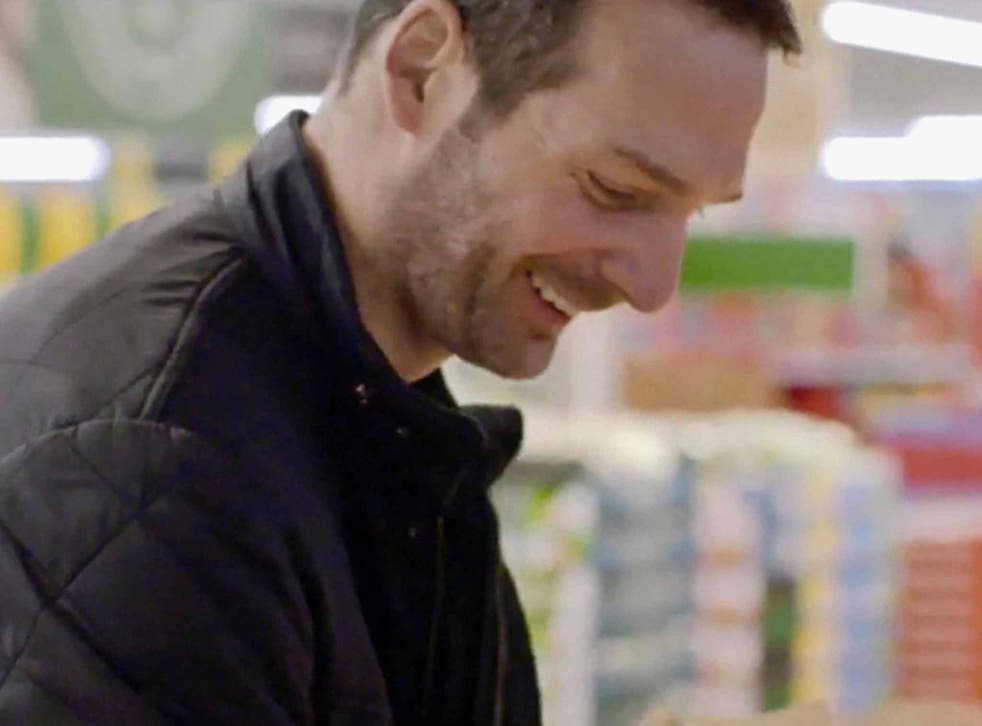 From Heston Blumenthal to Lidl: Kevin Love on leaving an award-winning restaurant for a supermarket chain
Before he worked for Heston, Kevin Love used to manage a branch of the supermarket. He tells Gillian Orr why he's gone back, swapping Michelin-stars for low-cost lobster
Gillian Orr
Tuesday 10 March 2015 21:25 Comments
As far as career moves go, it will likely have some of the restaurant industry choking on their skirt steak.
After four and a half years at Heston Blumenthal's The Hinds Head in Bray, head chef Kevin Love has decided to leave the much-praised restaurant – for which he won a Michelin star – and jump ship to... Lidl.
The 38-year-old has taken on a role as "executive consultant chef" for the cut-price store and he will feature in its commercials, help develop its "Deluxe" range and source ingredients, as well as offer recipes and cooking tips. His name will also appear on some products, meaning that the marketing bods at the chain will have plenty of opportunity to work around some sort of "Love Lidl" slogan.
"I don't see it as a budget supermarket," insists Love. "That's one of the things that I want to get out of people's heads. It's not a discount store; they sell the same products as everyone else but for a better price because they control their costs better."
It is just the latest of many moves by the German-owned company to move away from its downmarket image and appeal to middle Britain. First there were lobster, serrano ham and fine wines. Now arrives an award-winning chef in residence.
And in a neat twist, Love will be used to try and snare shoppers away from Waitrose, of which his former boss Heston Blumenthal is the face. One must assume that Lidl went with an acclaimed chef who is far from a household name over someone with more star power for increased credibility. (Although going with a virtual unknown outside of the restaurant trade sounds suitably financially canny for a brand known for its affordability.)
Still, it's a classy hiring and potentially a shrewd move – even if it wasn't actually Love who was approached by Lidl, but the other way round. And he is far from a stranger to the brand; from 2005 to 2006 he was a store manager at Lidl in Chichester, and he remains a big fan.
"Before I worked there I'd never set foot in a Lidl. Then I kind of had my eyes opened," says Love. "We're all conditioned to pay more at other retailers and think that's the normal price and anything sold for less is of a poorer quality, but it doesn't work like that. Having been a store manager, I know all about the Lidl model. The product is of a fantastic quality."
Much has been made of the "Lidl model", which means fewer staff, fewer products and basic packaging.
"From the ground up they're built to be efficient and to save money," says Love. "I think it's funny that people will walk around an outdoor market where the produce is cheaper than a supermarket and not think it's of a lesser quality. If anything they think it's better. But markets just do what Lidl tries to do: have low overheads. People just don't realise it."
But how does he feel about leaving an award-winning restaurant (The Hinds Head also received three AA rosettes), and the prestige that comes with such a position, to work for a supermarket that, rightly or wrongly, people can still be a little snobby about?
"I think the tide is turning," says Love. "That's why it's such an exciting time for me to get involved. I've visited a few stores since I've started working for them and you've got a vast mix of people shopping there now."
And while he laughs off any suggestion of a rivalry between him and his old mentor, he will admit to missing the heat of the kitchen.
"I'll always miss the buzz of service and all that. And I do keep in touch with the guys from the restaurant. But I've got more than enough to keep me busy at the moment."
As the main chains continue to battle over their share of the market, one assumes that the fierce competitiveness and passion of the restaurant kitchen is still alive and well – just in the freezer aisle now.
Register for free to continue reading
Registration is a free and easy way to support our truly independent journalism
By registering, you will also enjoy limited access to Premium articles, exclusive newsletters, commenting, and virtual events with our leading journalists
Already have an account? sign in
Join our new commenting forum
Join thought-provoking conversations, follow other Independent readers and see their replies