Game for anything: Chefs are finding wonderful new ways with woodcock, grouse, partridge and pheasant

Show all 3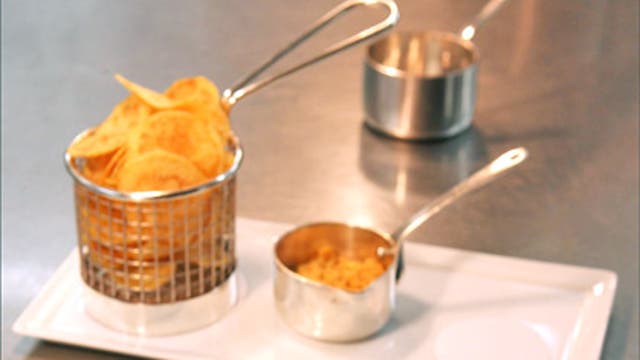 Game for anything: Chefs are finding wonderful new ways with woodcock, grouse, partridge and pheasant
The rest of us may still be wallowing in berries and ice cream as we stretch out the very last of the summer evenings, but for British chefs autumn is here already. Grouse is on the menu and partridge and wild duck are hard on its heels, with pheasant and woodcock behind them.
Nothing marks the change of culinary seasons in Britain so much as August's Glorious Twelfth, the first day of the shooting season. While the other species arrive later this month, with all the excitement around the one bird unique to Britain, the red-legged grouse, game-lovers don't much care.
This year on the big day, lucky northerners were lunching on young, plump, richly flavoured birds barely an hour after they had been bagged on the moors. By teatime that day, the first to be flown south were on Harrods' counter at a whopping £29.95 apiece, and by the dinner hour, guests of the Capital, Ledbury, Ritz, Goring, Wiltons and a handful of other London kitchens had the winged bounty of the Yorkshire Moors in their bellies.
Grouse are a rich source of gastro-tourism, both at retail, with Fortnum's reporting a keen interest in the fact they have rights to the Sandringham shoot – "there is a frisson about the Royal Family having perhaps shot your purchase," says game buyer Shirley Aubrey – and restaurant level: "I remember Japanese businessmen flying in on Concorde just to dine on our grouse," Jérôme Ponchelle remembers of his years in The Connaught's kitchen. "In all my years growing up in France, I had never seen one – it is something totally British."
When we meet, Ponchelle and I are waiting anxiously outside the back door of The Capital, where he now runs the kitchen, at 7.15pm on the Glorious Twelfth for a delivery promised for an hour earlier by Chris Gladman of the game supplier Butcher & Edmonds. There's no rushing it, given the complicated logistics of getting same-day grouse to London at a price diners will just about be able to afford:
"They come down from Swaledale on quad bikes following the 9am shoot and are driven 30 miles to be plucked and gutted before we put them on a van for London," explains Gladman, who sells at least 10,000 grouse every season. "But we try not to sell more than 130 on the Twelfth, as that's the most we can process before putting them on a van in time for the London dinner run." Chefs will pay upwards of £12 per bird on the first day, which drops by half as the season goes on – "and that's a fraction of the £20,000 paid by those who shoot them and only get a brace at the end of the day," Gladman points out.
In spite of their late arrival in Knightsbridge, preparation is so fast that we're tasting the grouse before 8pm. Ponchelle ties bacon on to the breast, places the bird on its side in a cast-iron skillet, then sears it in duck fat before throwing it into a hot oven. It gets two minutes, is turned for two minutes on the other side, a further two minutes on its back and a final two with the bacon removed. Then the grouse rests on its breast for five minutes to let the juices permeate while Ponchelle sautés fresh bacon to dress the bird for serving and throws crumbs into herb-infused milk for the all-important bread sauce.
More than 20 years in the UK have persuaded him that a traditional treatment of grouse can't be bettered, but his compatriots beg to differ. At Club Gascon, Pascal Aussignac garnishes his grouse with mussels steamed in Guinness: "The way the bitterness of the reduction complements the bird is just stunning," he says. A slight bitterness is a characteristic of grouse that has been hung for a week, and Aussignac didn't put his on the menu till 20 August to allow for hanging. He has played to the bitterness of the bird in the past with a smoked chocolate sauce and chicory confit and says: "Grouse is the strongest game you can get in terms of taste, and I love it."
Game virgins should not find young grouse too strong, though, if bought young, early in the season and cooked right away – perhaps with greengages as served by Antonin Bonnet at The Greenhouse during August, "because it's summer and the taste of the grouse is still young and delicate".
Although superstar butcher Jack O'Shea describes his game counter as "a vegetarian's nightmare with all the blood, feathers and fur", he has seen game sales rise by a massive 400 per cent since he took over the meat concession at Selfridges and insisted on bringing in his entire season's intake in full feather. "We spend every spare minute of September plucking, but people stop to photograph the counter, and when they see the beauty of the bird they buy it." Furry-friend associations do not put customers off buying hare or wild rabbit displayed on the pelt, he reports: "The rabbit is excellent value at £4.50."
Those who balk at bunnies and vacillate about venison – a bit strong and a bit dry for some tastes – will find there is a game bird to their liking. Grouse and partridge can be strong, but pheasant, which hits the shelves in October, is just like a richer, leaner little chicken and an economic choice, serving three for a fiver. This has not been lost on Sainsbury's customers, who bought more than twice as many last year as in 2009, prompting the chain to add partridge to the new season's offerings: "Seeing celebrity chefs use game has made it much more accessible to our customers," says buyer Harriet Mellish.
Pheasants, like partridges, have been available for several years at Waitrose, where buyer Emma Metcalf-King says game is continuing to show an increase. "We will sell pheasant fillets and thighs as well as whole birds this year, but the most popular lines are wood pigeon, whose breasts are great pan-fried in a salad, and casserole packs for game pies; it's an easy entry point."
Another good way in to the slightly gamey bird category is guinea fowl, which is not strictly game, as it's farmed, but tastes as rich and flavourful as its shot cousins. Marks & Spencer will make history in October with the first British-reared birds, promised a happy life in Norfolk where they will be able to fly, unlike their French parents, whose wings are clipped.
M&S has enjoyed a big surge in venison sales, which has encouraged them to introduce a three-bird ballotine with pheasant later this year and table whole pheasants and partridges for next year.
With British game butchers serving the whole gamut of deer and birds, those to whom grouse and pheasant are old hat have plenty of opportunity for more adventurous exploration. Peter Weeden, head chef of Terence Conran's Boundary restaurant, expects to serve at least 20 varieties over the course of the season: "Shovellers and pintails don't get the attention they deserve, and nor do wigeon, teal, ptarmigan, snipe or golden plovers," he complains.
"I take a personal delight in the difference between all these birds, enjoying the silky delicacy of a pair of teal one day and the big, robust flavour of a mallard the next." You don't necessarily need to know a hunter to get a taste of these rarer birds; if the posh London game counters can't help, the Boundary's supplier puts all its bounty up for sale by mail order at www.blackface.co.uk.
Those keen on conservation will be glad to know that game is sustainable, and the best thing we can do for grouse, our only endangered species, is to eat more of them. "Red grouse only thrive where they are shot, and without shooting, the heather moorland which is their natural habitat would revert to scrub," says Jennifer Middleton of the Slow Food movement.
Fowl play: how top chefs serve game
Brett Graham of The Ledbury, who is a keen shot himself, is serving grouse with red vegetables and leaves, foie gras and cherries, "but as the season progresses it will go to poached and roasted with walnut milk, chanterelles and prunes cooked in smoky China tea".
Karam Sethi of Trishna has taken inspiration from his family shoot in India. He marinates grouse breasts overnight in a spice mix with yoghurt and mustard oil before grilling for 3-5 minutes in the tandoor. "Then we bone out the leg, combine the meat with garlic, chilli and shallots and stuff it into a naan."
The Cinnamon Club is another Indian restaurant showcasing game. Grouse served with Jerusalem artichoke mash and char-grilled crown of partridge in a rich korma sauce with dry fruit pilaf figure in a special five-course menu from this month.
Antonin Bonnet of The Greenhouse combines grouse with partridge and pheasant in a pithiviers served with chestnut honey, truffled jus and wild leaves. Late-season grouse will be served on its own with a foam of cocoa nibs, coffee mash and black trumpet mushrooms.
At Club Gascon, Pascal Aussignac serves woodcock uncompromisingly à la française, with the whole head on the side, sliced through from brain to beak. "Most diners leave it, but we don't let the best part go to waste – we finish up the left-overs in the kitchen!"
Join our new commenting forum
Join thought-provoking conversations, follow other Independent readers and see their replies