Greek wine has embraced modern tastes with refreshing whites and fine reds
They are produced from expressive indigenous grape varieties, says Anthony Rose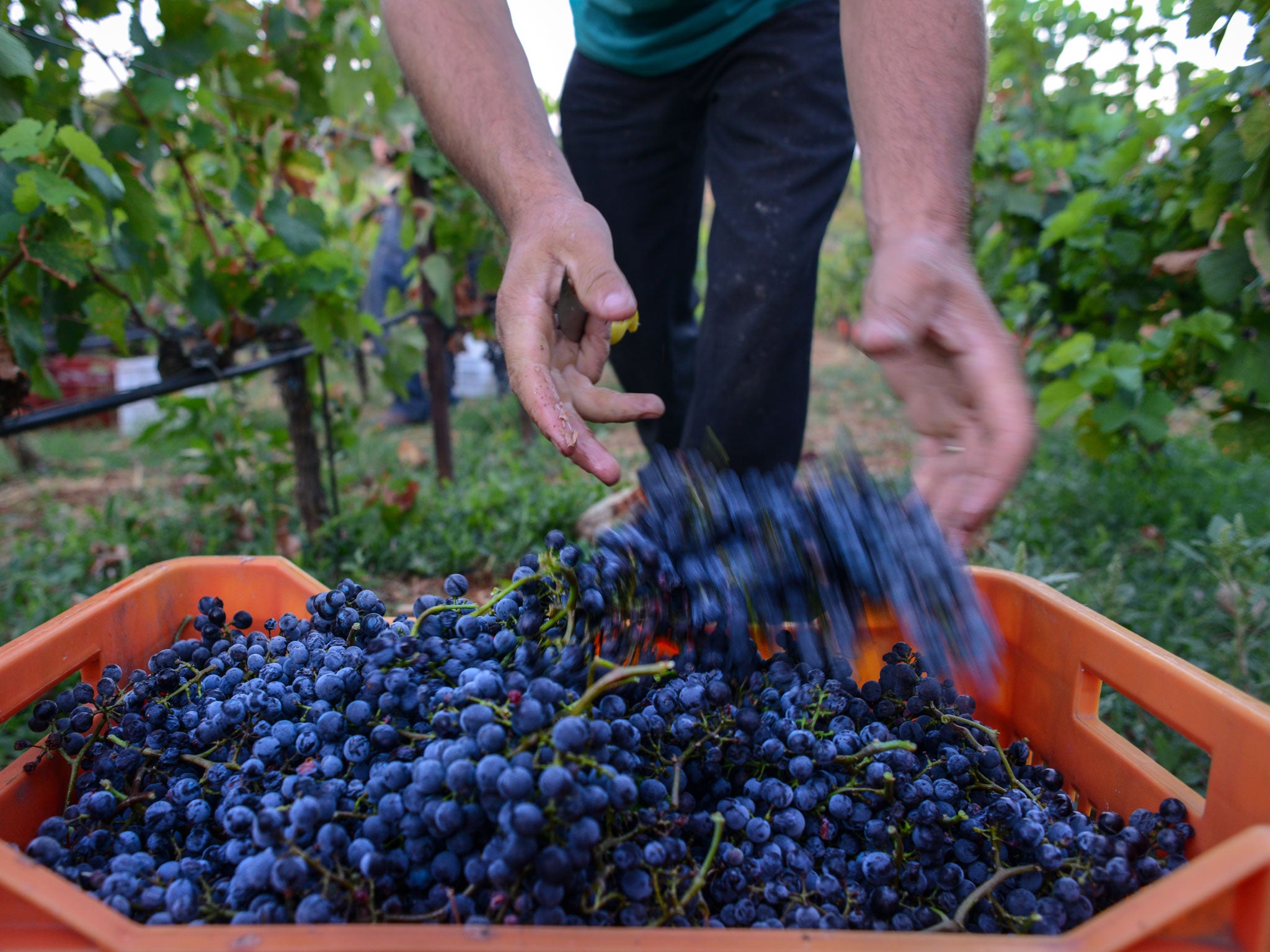 It's a shame that Greece has been tarred with the retsina brush for so long. While it may not yet have achieved the Olympian heights to which it aspires, Greek wine has unquestionably embraced modern tastes, with refreshing whites and fine reds produced from expressive indigenous grape varieties such as xinomavro, agiorgitiko, liatiko and mavrotragano.
The agiorgitiko grape, AKA St George, comes in many guises, and gives rise to a variety of wines – from those full of Mediterranean pine aromas and juicy cherry fruit, such as the 2013 Thiasos PGI Peloponnese (£7.12-£7.99, Thedrinkshop, Strictlywine, Corking Wines) to the more complex and serious, such as Gaia Estate's 2012 Agiorgitiko Nemea (£22.99-£25.50, Invinity Wines, Strictly Wine, Halifax Wine), an intense red of mulberry fruit and oak.
Xinomavro is always reliable. The 2010 Xinomavro Hedgehog Vineyard, Alpha Estate (around £16.99, Wholefoods, D.Byrne, Luvians, The Sampler) is a delicately textured Macedonian red with spicy perfume and sour cherry. In a similar vein, the 2012 Paliokalias Dalamára Xinomavro, Naoussa (£18, Southern Wine Roads) is an intriguing, complex and vigorous red full of sweet cherry and with a firmer grip of tannins.
The 2013 Thymiopoulos Xinomavro, Naoussa (£10.50-£12.50, Marks & Spencer, the Wine Society, Vinoteca) is pinot noir-like with berry-scented fragrance, while a robust texture and damsony acidity cry out to be washed down with game and roasted root vegetables. All the more so its big brother, 2013 Thymiopoulos Terre et Ciel Xinomavro (£19.50, The Wine Society), in which old bush vines add a further dimension of aromatic power and structure.
The mavrotragano grape is another variety in an expanding Greek pantheon, as the 2013 Domaine Sigalas Mavrotragano , Santorini (£27.50, Berry Bros) shows. It's a wonderfully fragrant red with tobacco and blackberry fruit, shot through with acidity. Going back in time, the liatiko grape, in the 2006 Economou Oikonomoy Liatiko Crete (£28.95, Vin Cognito), reveals a mature Grecian beauty, mahogany-hued with mellow rioja gran reserva texture and balsamic Mediterranean gaminess.
Join our commenting forum
Join thought-provoking conversations, follow other Independent readers and see their replies