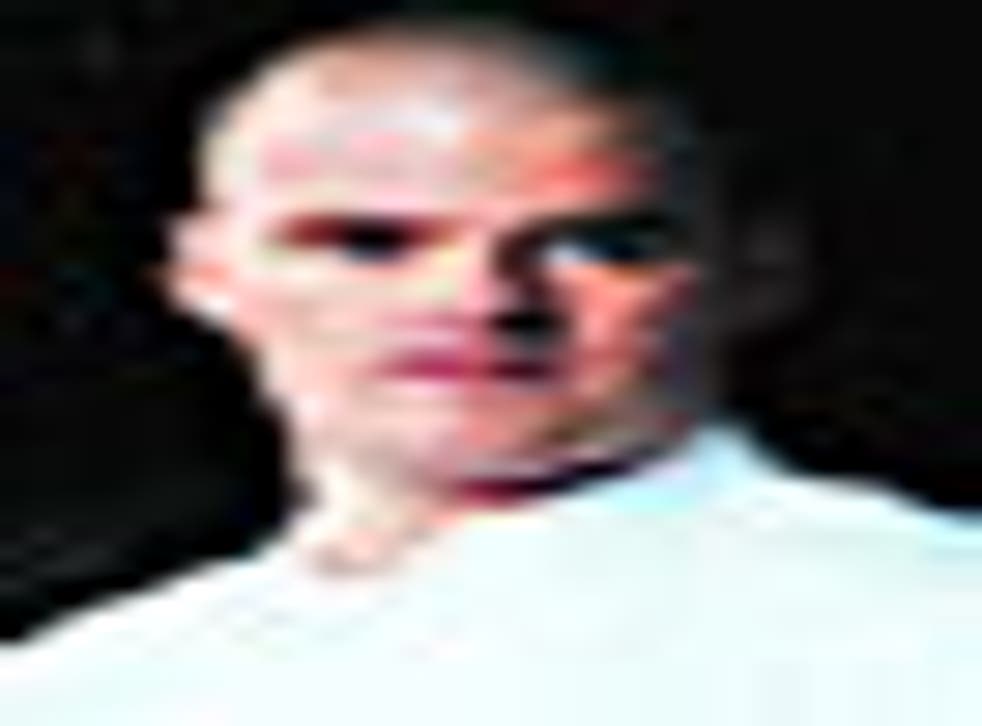 Heston Blumenthal: Wierd Science
With recipes for snail porridge and sardine ice cream, Heston Blumenthal is the world's most innovative chef. But now he's making revolutionary investigations into some rather more familiar dishes, as he tells Caroline Stacey
Your restaurant has been voted the best in Britain and second best in the world. You've been given the highest rating in the shortest time by the fearsome gastronomic inspectorate from the Michelin guide. Your snail porridge and sardine on toast ice-cream have changed the way we think about what tastes good. You have been awarded an honourary doctorate and last month received an OBE. Your 40th birthday was last Saturday. You've been cooking professionally for only 10 years. What on earth do you do next if you are Heston Blumenthal?
You have what, by his standards, is a break. At the end of last year an operation on his back forced Heston to stay out of the kitchen and step back from the relentless business of keeping all the plates in the restaurant spinning. "I realised I was running myself into the ground working 20-hour days," he tells me when we meet, first thing one morning in a television studio before the start of a mere 12-hour day. "It made me prioritise."
For the first time he could remember he helped decorate the family Christmas tree, as his eldest son poignantly observed. He's appointed a development chef at the lab over the road from the restaurant where he plays with phials and gases and centrifugal forces. These are not, he insists, the dark arts of food technology, just extensions of familiar kitchen practices. "Science is a tool like the food processor and the oven," he maintains. "Anyway, I'm not a scientist, I'm a chef, but I've got an inquisitive mind." And he's preparing to bring within reach of all of us his knowledge of how science affects food and can heighten its entirely pleasurable effect on all our senses.
"I really believe that there's beginning to be a whole new approach to the world of food, touching on the multi-sensory pleasure you can get from eating and cooking. All the parts are ready to come together and it's really exciting," he explains. "To start with, we under-use our sense of taste and miss a shedload of pleasure."
He believes it can be taught - not by telling people McDonald's is disgusting but by encouraging them to be more adventurous about what they eat. "If I could get kids to be open-minded about food and enjoy the pleasures and use that to build confidence, it would be brilliant. I want to make it fun and show how much enjoyment you can get from cooking and eating. It can bring so much; it's creative, teaches technical skills, brings in all the senses and how they work, and you get something delicious to eat at the end." His next move will be to show all this on television.
In the series he's just finishing filming, Blumenthal embarks on a typically obsessive quest for superlatives. Whereas he's famous for the revelatory combinations of unexpected flavours, in Perfection he takes everyday dishes and makes the familiar extraordinary "and, I hope, accessible". Dressed in a white jacket and glasses that look like safety goggles, he makes the science of the kitchen thoroughly appetising, in a way that no one else could.
The series devotes a programme to each of eight absolutely classic dishes, including spaghetti bolognaise, treacle tart, fish and chips, pizza and black forest gateau. Heston deconstructs, picks apart every single element of taste and texture, and considers the way in which all the senses come together when we eat something redolent of history, associations and personal memories. Then he puts it all back together in a definitive form, encapsulating the qualities we expect from each of these dishes.
Take bangers and mash. "It's got to have that banger thing." They tasted around 100 sausages. They tried using mustard to emulsify the sausage filling, "but mustard changes the pH so much it actually makes the texture grainy. We wanted the mousse-like texture." But that comes from the bread or rusk used to pad out the British banger. So Heston's recipe includes rusk for the texture, but for the toasty bread flavour they've made a toasted-bread stock to add to the banger mix.
These, remember, are also to be recipes that can be cooked at home from the book accompanying the TV series when it's broadcast in October. "Some are a little bit extreme." You mean the recipe includes instructions for making toasted-bread stock? "Yeah," he grins, not with the malicious intent of convincing cooks to follow his six-page recipe for black forest gateau, but with the sheer sense of wonder that comes from the discoveries he's made investigating every permutation.
There is so much more wrapped up in one sausage skin. "The other thing for me was how, as a kid, you'd cook the banger on a stick over the fire." He wanted to evoke this memory, only part of which is taste, in his sausage. They tried all sorts of ways of getting smoke into the mix. "But you've got the carcinogenic side of it," he says, so they ended up taking the back fat from pigs from Northumbria, setting fire to it, then chopping it up and adding it to the sausage for that campfire flavour. Science never sounded so interesting. Or tasted so good.
Can you tell something's delicious if you've never tasted anything quite like it before? "Perfection is subjective and to do with nostalgia. What's perfect for one person won't necessarily be for another," he admits, but when it comes to tasting fabulous, good judgement comes from experience. Heston explains: "You still need to satisfy the art of deliciousness. Everyone knows ham and eggs work together. But it's difficult to apply quality control to something you can't make comparisons with. The problem is it's so subjective. But the palate is about experience; I know if an ice-cream is good or not because I've made loads over the years. And you have to say" - as he does of his mango and pine dish at the restaurant - "I adore that, I think that tastes fantastic." Blumenthal has proved to those lucky enough to have eaten at the Fat Duck that we can trust his judgement.
Taste and touch aren't the only senses that fascinate him. His experiments extend to the sound of eating, too. The more bubbles there are in batter the crunchier it is. We can't hear that noise ourselves when we bite. So for his ultimate fish-batter recipe he roped in a professor at Leeds University who uses ultrasound to measure the crunch. More bad news for home cooks: the fish that behaved best in batter is turbot. Perfection comes at a price.
The self-taught chef has achieved it by working like a demon. The foremost practitioner of what's known as molecular gastronomy started without a mentor, or years of apprenticeship. On a family holiday, at the age of 16, a meal in Provence was an epiphany for a teenager who'd never had any interest in food. When he left school he worked for a week in Raymond Blanc's Le Manoir aux Quat' Saisons, where he made an ally of Marco Pierre White. That was his only brush with cheffing for the next 10 years or so. He worked in routine jobs, ultimately as a debt collector, to feed the habit he'd developed: eating in the best restaurants in France. "When I was 18, 19, 20 and first met my wife, I'd spend as much money as others spent on clothes on a meal." He taught himself to cook and mugged up on the science of cooking by reading the seminal work on the subject, Harold McGee's On Food and Cooking.
The anything-but-hopeless amateur finally went ahead with a friend, the unwavering support of his wife, Susanna, with whom he'd shared all the restaurant meals, and the proceeds of their marital home and turned Bray's roughest pub into a little restaurant. They called it the Fat Duck. He started cooking the classics, like boeuf bourguignon, steak and chips and lemon tart, that he'd so enjoyed eating in France. Before long he was experimenting, working with scientists in a way no other chef in Britain ever had.
"You start with the intuition and then try to find the justification for why it works," he explains. "I'll experiment by breaking down the aroma compounds in food and seeing what's compatible, but more often than not it happens the other way round; you combine flavours, and because you've developed a memory for tastes, this reminds you of something else." He gives an example of this creative process in action. "I was cooking rabbit stew for the kids last summer in France, lifted the lid and threw in chopped parsley and got a smell of banana." Which prompted him to pair banana with parsley, and banana with tarragon. "It worked really well."
At the Fat Duck, Blumenthal and his chefs can persuade customers to try things they are not sure they are going to like, bring all their senses into play, and send them away utterly converted. Liquid nitrogen has been used industrially to chill food down very rapidly, but never before had it been used the way Blumenthal uses it. At the Fat Duck they use a soda-siphon-type gadget to pump out a mousse of green tea and lime into a bowl of liquid nitrogen, releasing a swirling, freezing mist. The mousse, chilled to -190C is served straight on to the customer's tongue where it vanishes almost instantly in a puff of steam.
It's the sheer wonder of this and other "dishes" that have made Heston famous. Does that count as celebrity? Is there anything wrong with being a celebrity chef anyway? Not if it simply means being on TV. "There's nothing wrong. If any chef criticises a chef for going on television then they'd better not write a cookery book." This is the closest he comes to combative in the gladiatorial world of celebrity chef-dom. Although years of kickboxing have given him the musculature of a pedigree bull and his head is freshly shaved - Ross Kemp was born to play him - he doesn't throw his weight around.
Heston's motive for going on TV, anyway, is unlikely to be money. Just as he doesn't court publicity or welcome magazines into his beautiful home - "there are holes in the kitchen ceiling and we need new central heating" - he lives the way he talks, quietly and modestly. "I don't go out very much; I prefer spending time with the kids at home. I should eat out more. Influences come from elsewhere, a lot come from other places, from academics, and it's simple places that give pleasure."
He says he cooks for people who are like the diner he used to be in his early twenties. Someone who spent all their money on eating out, arrived feeling scruffy and nervous then relaxed as the finest food and wine bewitched him. "I'd like people like that to come in, to relax and go away with a smile on their face. It's passing that excitement on."
It's why he's prepared to undergo the tedious process of cooking in the studio. He waits while the pressure cooker is polished again, holding up cherry tomatoes to the camera with a finger still purple from the time it got between a rolling pin and the ice he was smashing. The tomatoes - plunged into boiling water, then icy water, peeled and cooked in the pressure cooker for the most intense flavour - will become part of the perfect pizza topping. It's not science; it's how good food should be. "If I thought even one person listened to what I said and it sparked off an interest, it would be worth it."
Heston's summery strawberry soup
There is something quite magical about eating this during the English summer. Do give it a try, but please do it in the strawberry season. Make sure you buy the fruit no more than a day in advance, as they deteriorate really quickly.
If orange-flower water is not available, use rose water, which most chemists sell. Both of these ingredients are optional.
The strawberry juice can be omitted, although it is great as a base for making drinks or for pouring over ice cream.
Even if you are a bit short of time and cannot do this recipe, you will be surprised at how much the flavour of the strawberries can be heightened just by sprinkling some unrefined caster sugar over them half an hour before serving.
If doing the whole recipe, including the juice, begin the day before. You will also need some muslin.
for the strawberry juice
500g strawberries
1 tbsp icing sugar
1 tbsp water
Wash, hull and quarter the strawberries, put them into a metal bowl and sprinkle them with the water and icing sugar. Set this bowl, covered with clingfilm, over a saucepan of very gently simmering water, and leave for 1 1/2 hours. Pour the contents of the bowl on to a large piece of muslin set over a bowl. Tie up the corners of the muslin and hang up over the bowl to catch all the juice. Leave overnight.
for the soup
500g strawberries
1tbsp unrefined caster sugar
Strawberry juice (see above)
1 orange
1 lemon
125ml fruity red wine
Orange-flower water to taste
Freshly ground black pepper
Extra virgin olive oil
Hull and quarter the strawberries and put them into a bowl. Add the sugar and pour over the strawberry juice; leave this mix to macerate for two hours.
Zest the orange and lemon, taking care to discard all of the white pith which would make the liquid bitter. Juice the fruits and reserve.
Meanwhile, bring the red wine to the boil and immediately flame it with a match or, better still, a blowtorch. When the flames have ceased, add the zest and juice of the orange and lemon and boil to reduce the mixture by half. Strain this liquid and set aside to cool. In a liquidiser, combine the macerated strawberries with the red wine reduction and blend.
Finishing the dish is the fun part, as it involves the taste buds. Add the orange-flower water, about one tablespoon to begin with. A little more sugar may be needed along with some orange juice, depending on the ripeness and quality of the strawberries. The important thing here is to keep on tasting to get the right balance. Give the soup a really good blend and finish off by adding the black pepper to taste.
Now there are the following options:
1. Hang the soup in muslin again overnight. This will produce a wonderfully concentrated essence of strawberry.
2. Pass the soup through a fine-mesh sieve.
3. Serve it as it is, adding extra strawberries for texture if required.
To serve, dribble over a little best-quality virgin olive oil. Finally, if feeling adventurous, finish the dish by sprinkling over some freshly picked rose petals!
© Heston Blumenthal, from 'Family Food', to be republished by Penguin in November
Join our new commenting forum
Join thought-provoking conversations, follow other Independent readers and see their replies